Best Western Landing View Inn & Suites
403 W Main St Branson , MO 65616
1-800-987-6298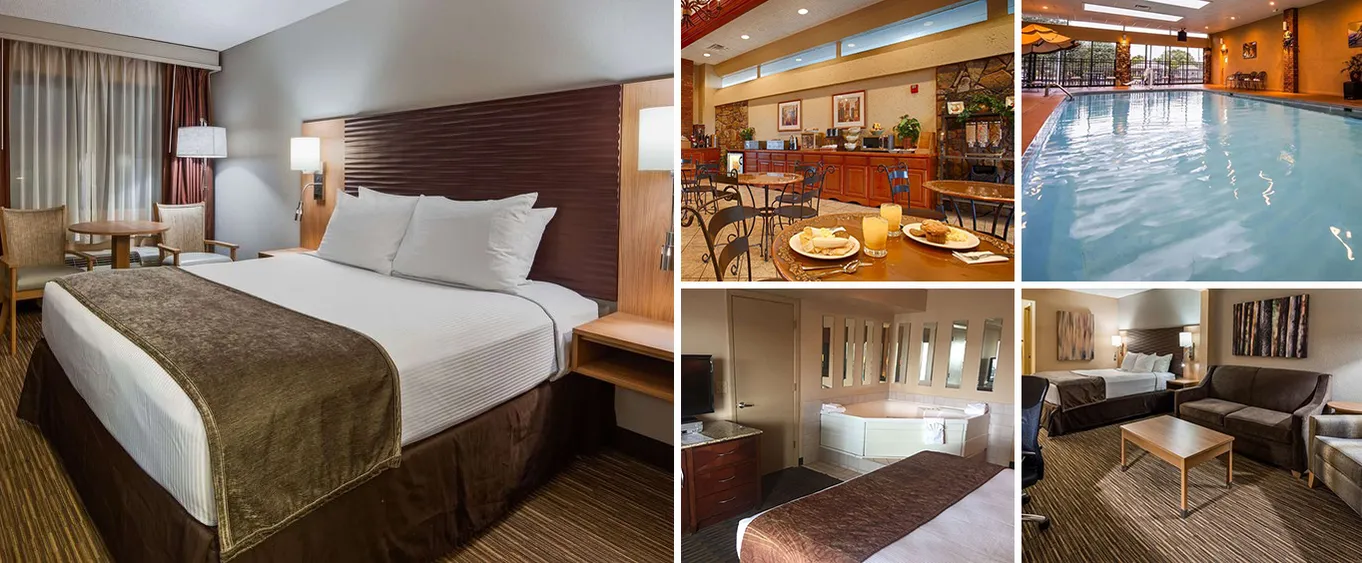 While staying at the Best Western Branson Landing View Inn & Suites, patrons will be within 2 mi of many top Branson Missouri attractions in Branson, Missouri such as the Kings Castle Theater and the Dolly Parton Stamped Dinner and Show. Along with these main attractions, visitors will also be within 2 mi of other sites such as the Shipwrecked Treasure Museum and the Grand Country Music Hall. As well as being within a swift drive of some of the city's top ventures, the Best Western Landing View Inn & Suites also includes many quality amenities such as a workout center to allow you to exercise during your booking as well as a continental breakfast that includes plenty of delicious foods that are freshly cooked. As soon as you walk into the hotel, you will be greeted by friendly staff members who are eager to help you get settled in. With these staff members, you can get signed in and ask any questions you have about the hotel and the surrounding area. Once you get into your hotel room, you will be given access to a very expansive and comfortable room. The hotel room is situated right by a window to provide you with views of the city. Each hotel room comes with a comfortable, bed, a desk, chair and a television. The Best Western Landing View Inn & Suites includes plenty of additional amenities to make sure that your lodging is a pleasant one. You will have access to room service, free local phoning, premium channels and high speed internet access. All of these additional amenities help provide guests with a very convenient place to sleep when visiting Branson. At the hotel, guests can also marvel at a closeness to many of the sought after restaurants, parks and outlet malls in Branson MO as well. You'll also find some great articles detailing subjects like the state bird of Missouri and various Branson hotels on the strip.
Reviews

Marietta Kimbrough
West Plains, MO
✓
Verified Traveler
Room was smaller then what we thought when we booked our vacation, but it was clean and our service was excellent.

John Haspell
Collinsville, OK
✓
Verified Traveler
"The staff was very friendly."
The staff was very friendly. Our room was nice but the bed mattress was in serious need of being replaced. The continental breakfast was pretty typical and sufficient, however, the supplies ran out and getting it replenished took a very long time.

Sona Beisley
Vinita, OK
✓
Verified Traveler
The rooms was very clean, customer service was very friendly. Delicious breakfast. The only complaint i have is our car was vandalized in the parking lot at night. Don't know if they have cameras in their parking lot but if not should have.

Robert Stivers
Kansas City , MO
✓
Verified Traveler
Room was ok, but not what i booked. I booked a king bed, smoking, handicapped room. The only part of that we got was the king bed. I also thought it was overpriced.
Book Now!