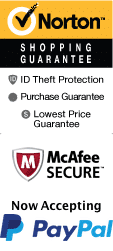 Table Rock Lake in Branson, MO
One of the largest lakes in the state, Table Rock Lake has strikingly stunning surroundings for nearly every outdoorsy activity.
Table Rock Lake is one of the three beautiful lakes in Branson with a number of resorts and camping areas minutes away from the water. Bordering Arkansas and Missouri, this huge lake offers several rivers, such as the White River, Kings River, and Long Creek, for rafting and canoeing, as well as many other outdoors activities.
Table Rock Dam is a popular site for all ages, located at White River, near six miles south west of Branson. The dam is operated by the U.S. Army Corps of Engineers, and is infrequent in when the water is released, so don't go expecting to see the falls necessarily. But the water is still beautiful and a wonderful getaway location.