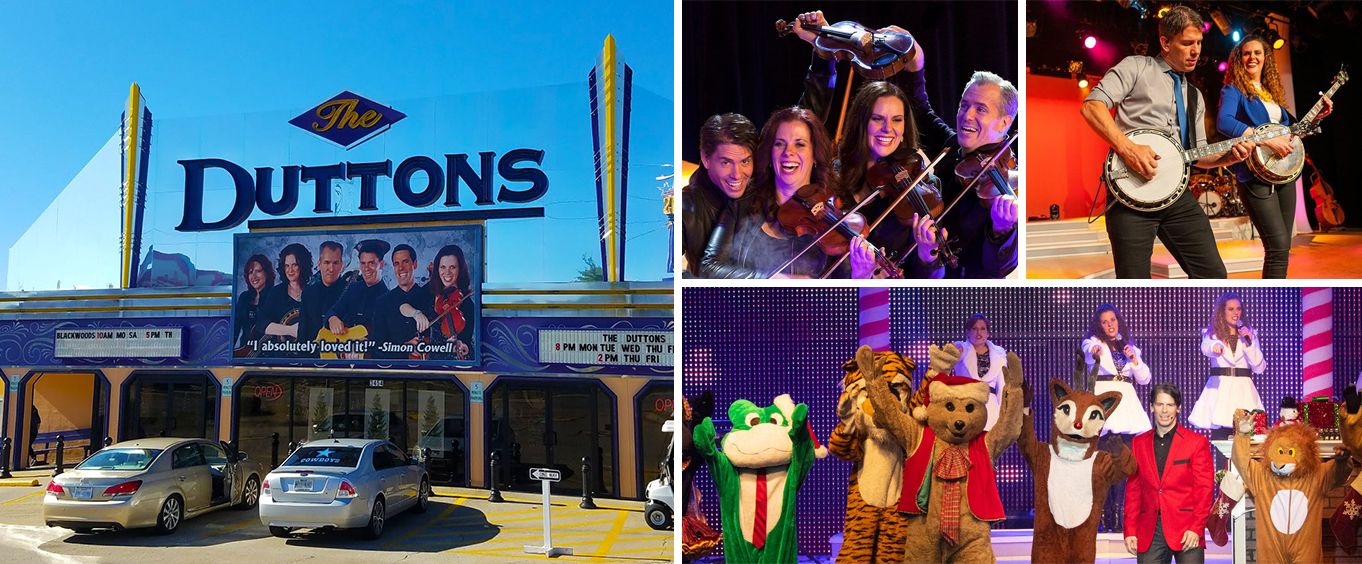 The Duttons Family Theatre in Branson, MO
3454 W 76 Country Blvd Branson, MO 65616
The following shows play at Duttons Family Theatre:
4/6/2020 - 12/9/2021
The Duttons Family Theater is known for providing some of the best Branson entertainment to all who visit.
The Dutton Family Theatre is way more than just a show in Branson, MO, it is an experience. When going to Branson for its many attractions, The Dutton's Family Theatre is a must go. The family is an international touring group that performs anything from bluegrass to country to classical music and everything in between. From April to mid-December, the Dutton family is in Branson performing their shows. The theater is easy to find by google or by asking anyone around. The Dutton family appeared on America's got talent in 2007. The whole family loves playing music with each other, and that is easily seen when watching the show. The family can also accommodate your stay, because they own the Dutton Inn right beside the theatre. The family also has a gift shop on the grounds to make sure that you get all of your Dutton gear. For a fun family time or even a good time alone with your partner, go see the Dutton family at their theatre for a good laugh. Branson has many attractions and amazing food stops for you to enjoy. From the beautiful mountains to the snow in the later year, Branson will not disappoint anyone with their scenery. The food has an amazing Southern style to it at affordable prices. While in Branson, make sure you stop by the monumental Dutton Family Theatre for a great time.

By Date: