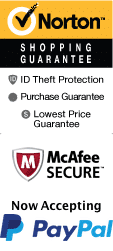 Branson Country USA Late Show
Location: Grand Country Music Hall, 1945 W 76 Country Blvd Branson, MO 65616-2181
1-800-987-6298
Prepare for a night of exceptional entertainment with Branson Country USA Late Show! Based in the heart of Branson, Missouri, this much-loved show brings the very best of country music to the Ozarks, guaranteed to thrill music enthusiasts and devotees of American culture alike. The lighthearted atmosphere, talented line-up of local legends, emerging artists, and international stars coupled with the cozy and inviting setting of the iconic Grand Country Music Hall, make the Branson Country USA Late Show an unmissable experience when in town.

Immediately upon arrival, you will find the atmosphere buzzing with anticipation as audience members from all walks of life gear up for a night of Southern charm and stellar performances. Attractions within the venue include the fantastic show itself, which typically lasts around two hours, providing an ample dose of fun, laughter, and music. This experience is entirely family-friendly and delivers not only country charm but also invigorating performances that span across various genres, from traditional country and gospel to bluegrass and modern country hits.

One of the standout features of the Branson Country USA Late Show is the spontaneity and the element of surprise; you never know who might grace the stage! Over the years, the show has seen performances from country music stalwarts, upcoming artists, and even pop icons who stop by for a quick set. Depending on when you visit, you could find yourself swaying to a popular country tune or tapping your feet to a bluegrass number. Drinks and snacks are readily available at the venue, allowing you to fuel up during the show.

Nestled in Branson's entertainment district, the Country USA Late Show has a rich history. The Grand Country Music Hall, home to this iconic show, is a landmark in itself. Here, music legends and fresh talents alike have been delighting audiences every Friday night for the past two decades. The combination of the historic setting, country music, and warm Southern hospitality fuses into a mesmerizing experience that has won the hearts of both locals and tourists, earning a prestigious spot in Branson's vibrant music scene.

To wrap up, the Branson Country USA Late Show is a true celebration of music and the American spirit. This weekly extravaganza, featuring outstanding performances, rich history, and welcoming atmosphere, will undoubtedly leave you with memories and melodies to cherish. So, next time you are in Branson, do not miss the opportunity to immerse yourself in this delightful and electrifying experience. We guarantee that the Branson Country USA Late Show will be a highlight of your visit!
Frequently Asked Questions for Branson Country USA Late Show:
Approximately how long is the Branson Country USA Late Show?

The show is approximately 2 hours.

In what theater is the show held?

The show is held at Grand Country Resort's Grand Country Music Hall.

Do the performers of the Branson Country USA Late Show sign autographs and meet the audience after the show?

Yes. There is an intermission where the guests can visit with performers.

What is the length of intermission at Branson Country USA Late Show?

Intermission is approximately 15 minutes.

What type of parking do you have?

Parking is free.
Book Now!