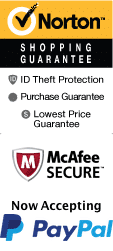 The Petersen Family Bluegrass Band
3562 Shepherd of the Hills Expy Branson , MO 65616
1-800-987-6298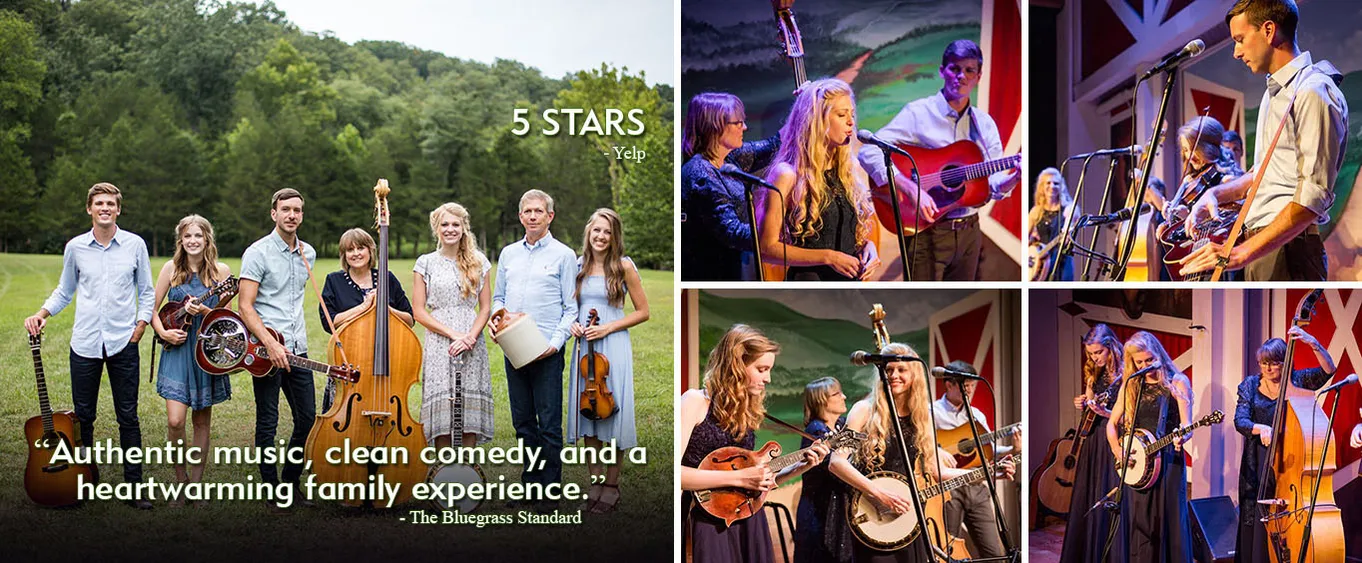 Tap your feet to the beat with the Petersen Family Bluegrass Band for a talented, family-friendly music show performance, honoring God and country. This wonderfully talented family is in its seventh season of performing in Branson, now performing in the Little Opry Theatre, located in the Branson IMAX Entertainment Complex.
About the Branson IMAX Petersen Family Show: Visit the IMAX Branson MO For Amazing Entertainment
Enjoy the Petersen band 2-hour show, complete with an award-winning family that showcases their musical talent as they blend their voices and instruments for beautiful harmonies and a first-rate bluegrass sound. The Petersen family of six perform traditional standards of the bluegrass genre by artists like Bill Monroe, Doyle Lawson, and Rhonda Vincent, and contemporary artists like Alison Krauss and Balsam Range. They will wow you with their twin fiddle action, gospel a capella, original songs, and stunning yodeling.
Join The Petersen Family, including children, Ellen, Katie, Julianne, and Matthew, for an inspiring, patriotic performance! They work together as a fantastic team but are still demonstrate each of their unique styles and gifts in a fun-filled, family show. Enjoy family entertainment at its best as you watch Katie's aptitude on the fiddle, Ellen's exciting banjo-work, the talents of Matthew and Jon on their rhythm guitars and basses, Julianne's beautiful vocals and fiddle-work, and Karen's mandolin giving the group a complete bluegrass sound. When Ellen showcased her beautiful voice on Season 14 of American Idol, Harry Connick Jr. said she made him feel proud to be an American.
In 2007, after their father, Jon Petersen, retired from the United States Air Force, the family joined the Branson stage and they appreciate Branson for its love of God, country, and acoustic music. With shows full of faith, family, and fiddle tunes, the Petersens love performing a variety of bluegrass and gospel favorites with patriotic and inspirational harmonies and contributing to the family atmosphere that Branson emanates. All of the fun takes place at the IMAX Theaters Branson MO location.
Jon and Karen lead an all-American family show, full of fun and entertaining bluegrass performances for a musical journey, complete with traditional bluegrass and gospel music. The Petersen Family Bluegrass Band strives to give audiences an exciting, patriotic, and musically talented family show. After this wonderful show, be sure to find tons of other similar shows that interest you, check out the other IMAX Branson MO showings, and reserve you vacation bundle to Branson today.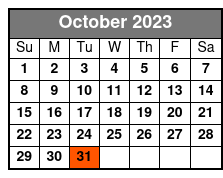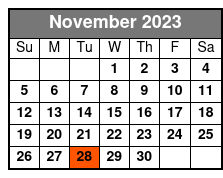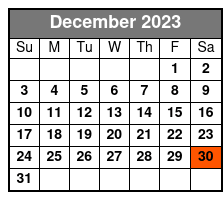 Options:
The Petersen Family Bluegrass Band
Available 10/3/2023 until 10/31/2023 View Detailed Schedule
Enjoy amazing bluegrass tunes that the whole family will love with the Petersen Family Bluegrass Band show.
Reviews

Terry Pugesek
Marion, IA
✓
Verified Traveler
"There is no bad seat in this theater for this show."
My wife thought this would be a yawner, but she was impressed. I've always loved live music, and some of the stories told about john denver by the stars of the show were neat to hear. Each band member was introduced and showed off their talent. There is no bad seat in this theater for this show. Excellent show, i loved it.

Judy Summers
Excelsior Springs Mo.
✓
Verified Traveler
"Very enjoyable family show."
Very enjoyable family show. We will go again.

Cathy Moreau
Thunder Bay, Ontario, Canada
✓
Verified Traveler
Great show. Lots of talent and great singing. James is a professional but a down to earth friendly guy who invites you to even put your feet up on the stage. In the little opry theatre you are that close to the stage, just small enough to feel like your are part of the show enjoying the music, jokes. James encourages you to singalong so get your voices ready.
Tip: Just relax and have a good time.

Danny Rogers
Independence, Missouri
✓
Verified Traveler
This show was great. My husband still commenting on it. He's hard to impress.
Frequently Asked Questions for The Petersen Family Bluegrass Band:
Approximately how long is the The Petersen Family Bluegrass Band?

The show lasts approximately 2 hours.

In what theater is the show held?

The show is held at Branson IMAX's Little Opry Theatre.

Is there a pre-show before the main show? If so, what are some details?

No.

Do the performers of the The Petersen Family Bluegrass Band sign autographs and meet the audience after the show?

Yes, they meet and greet outside of the theater.

What is the length of intermission at The Petersen Family Bluegrass Band?

Intermission is 15 minutes.

What type of parking do you have?

Parking is free.
Book Now!