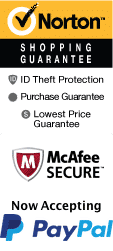 YOUR PEACE OF MIND IS OUR TOP PRIORITY
Should you need to cancel at any time, you have up to 48 hours from your vacation start date to do so for a 100% future travel credit.
National Tiger Sanctuary in Branson, MO

518 State Hwy BB Chestnutridge/Saddlebrooke, MO 65630-3046
1-800-987-6298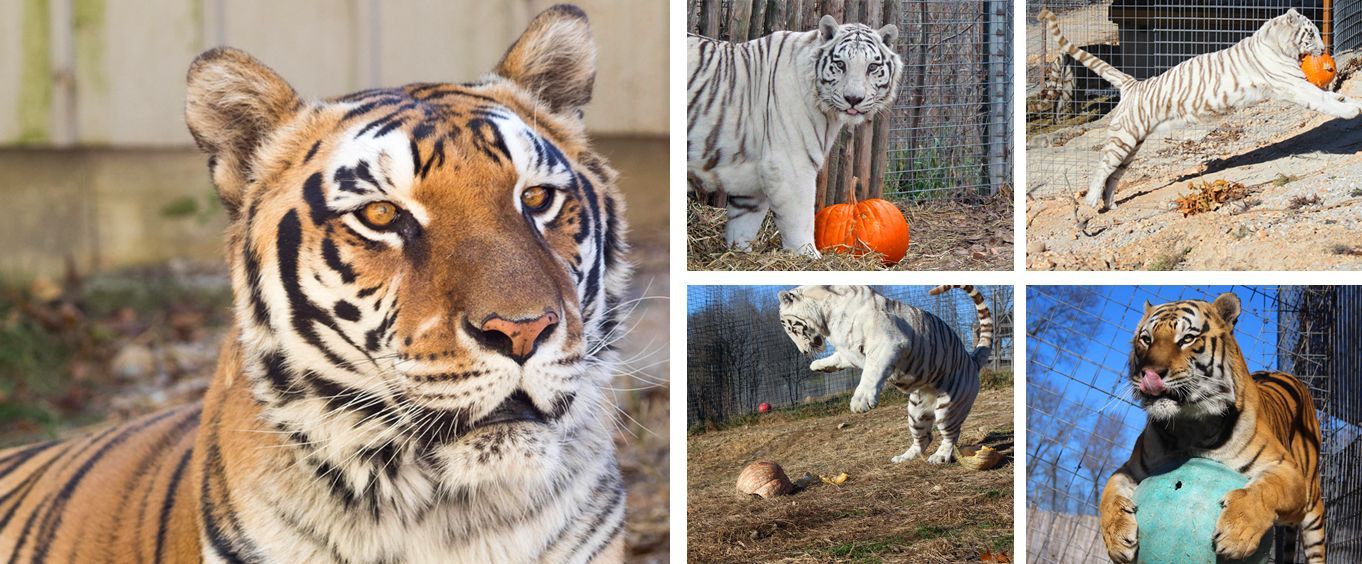 Description
National Tiger Sanctuary in Branson, MO Photos (20)




Customer Photos (11)




Get up close and personal with some of the biggest cats on the planet at Bransons National Tiger Sanctuary. Here, visitors of all ages will delight in learning about these gorgeous creatures. From tiger and mountain lion exhibits to lion displays and exotic animal habitats, you will walk away with a newfound appreciation for nature and tons of new big cat knowledge.
The sanctuary is located near Branson and only 20 minutes south of Springfield, offering an exceptionally unique experience for visitors. Perfect for the whole family, you'll have the chance to stop in for an hour-long guided tour through the property where more than a dozen cats reside. Your experienced guide will meet you at the main visitor center where your journey begins with a short informative video.
Embark upon a variety of options including the Awareness Tour, the Behind-the-Scenes Tour, the Feeding Tour, and You Feed the Cats Guided Tours to get unbelievably close to these majestic big cats. Each walking tour allows you to explore as your guide leads you from habitat to habitat, introducing you to each amazing cat. You'll gain a wealth of knowledge about these lions and tigers such as what they eat, where they came from and how they interact with staff. Select tours even allow you to sit in on the feeding process and watch as the cats use their powerful teeth to easily chomp through bones!
The National Tiger Sanctuary in Branson provides visitors with a fun-filled and unique experience that is also incredibly educational and interesting. It's one thing to see a big cat on the Discovery Channel and another thing entirely to see one up close! You're bound to leave this attraction with a whole new perspective on wild cats, especially those with rescue roots. Visit with these big creatures during this amazing walking tour experience and gain knowledge and awareness for these beautiful exotic animals.These walking tours are a great addition to your getaway.
Step over the threshold and into the wild world of lions and tigers with a guided tour near the Branson MO area. You can certainly take as many pictures of your new furry friends as you want but the memories you and your family will take home at the end of the day are far more valuable.
History of the National Tiger Sanctuary
The National Tiger Sanctuary rescue organization is licensed by the USDA Missouri Department of Agriculture and the Missouri Department of Conservation. It is a non profit organization and was founded in 2000, and it prides itself in exemplary animal care.. Some of the big cats that live at this educational facility were attempted to be made into domestic animals. Many of the exotic animals cannot be returned to the wild. The animal care guidelines are thorough and the center does its best to provide appropriate environments and simulate their natural habitat for big cats such as mountain lions, lions, orange tigers, leopards, and other exotic wildlife.
This place is so much more than a zoo. It is a place where rescued animals get the care that they need from animal lovers who wish to create a unique educational experience for visitors and help to educate them. Each animal is loved, cared for, and healthy. This facility is well worth the visit from guests of all ages and even accepts donations for its efforts. If you are an animal lover, be sure to visit!
Whether you decide to embark upon a guided venture through the sanctuary or a join a fun and friendly tour guide on a Behind the Scenes Tour or a Feeding Tour, your time at the Sanctuary will teach you about earth's ecosystems and get you up close and personal to everything from the majestic leopard to exotic cats - and of course, tigers!
National Tiger Sanctuary Awareness Tour
Available 1/19 until 12/31
With the Awareness Tour, you'll have the opportunity to visit the big cats and see each of their unique personalities. This tour strives to show visitors big cat knowledge and appreciation before they leave the Sanctuary.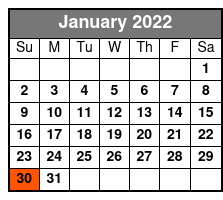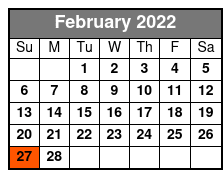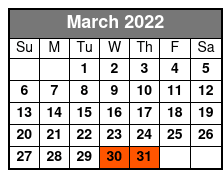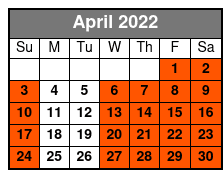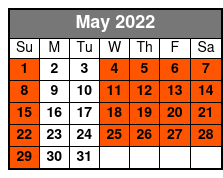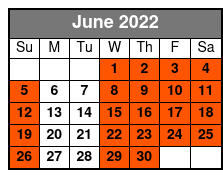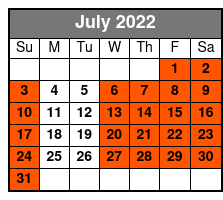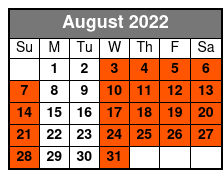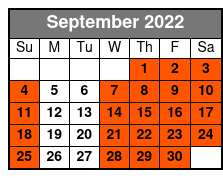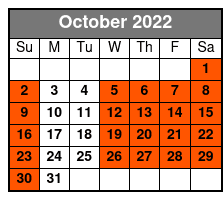 Reviews

Daniel and Susan Kaye
IL
✓
Verified Traveler





The tiger sanctuary was amazing. We enjoyed the chance to help feed the cats and learn their stories. We are glad the owners were able to find the larger property and can do this for the displaced and unwanted big cats. The employees really care about them. We are glad there are places like this for animals that couldn't be returned to the wild.

Don Phillippi
KS
✓
Verified Traveler





The behind the scenes tour was definitely worth the money. We saw tigers being themselves and not acting for the tourists.

Thomas Altman
TX
✓
Verified Traveler





A relatively new attraction for the branson area (about 20 minutes north) and one that critter lovers will appreciate and enjoy.

Bruce Sevier
Hardin, Illinois
✓
Verified Traveler





The sanctuary was very nice, enjoyed all of it, also enjoyed watching the animals get fed, i believe the best part was watching the animals move about, unlike the zoo where they just seem to lay around from afar. Would recommend it to my friends.
Frequently Asked Questions for National Tiger Sanctuary in Branson, MO:
Approximately how long could a customer plan to spend here?

Tours are approximately 1 - 2 hours depending on selection.

What amenities are available?

There is a gift shop.

Is it handicap accessible?

Yes.

Is photography & video recording allowed?

Of course! Don't forget your cameras.

For what ages is it appropriate?

These tours are appropriate for all ages.

Is parking available? Is it free?

Yes, parking is free.

What is the dress code?

Wear comfortable clothes and walking shoes.
National Tiger Sanctuary in Branson, MO Schedule
| | |
| --- | --- |
| Date / Day | Available Times |
| | N/A |
| | |
| | |
| | |
| | |
| | |
| | N/A |
| | N/A |
| | |
| | |
| | |
| | |
| | |
| | N/A |
Book Now!