YOUR PEACE OF MIND IS OUR TOP PRIORITY
Should you need to cancel at any time, you have up to 48 hours from your vacation start date to do so for a 100% future travel credit.
The Steve Moris Lunchtime Break Show

625 State Hwy 165 Branson, MO 65616
1-800-987-6298
Description
Branson MO is known for its amazing live shows and family-friendly fun along with its famed show options. Head to Branson's Central Theatre to experience some of this fine quality entertainment with the Steve Moris Show.
This show combines comedy with music for an unforgettable time in the Ozarks Mountain Region. From upbeat rock tunes to classic country songs, guests will enjoy a variety of music from different genres.
All of this wonderful instrumental music is combined with hilarious comedy from Moris, who is known for his stage presence and comedic flair. Having performed countless shows across the country and even having performed as the opener for the Beach Boys for more than four decades, Steve Moris is a talented performer who is sure to impress with an evening of endless laughs. Do not miss out when he brings incredible talent to Branson MO.
About Steve Moris
It is easy to say that Steve Moris is a jack of all trades. Having made quite the name for himself in both his fine craft of comedy and music industries, he has honed many talents throughout his decades-long career. Moris is a talented instrumentalist who has been afforded many awards and accolades. Some of his most notable honors include:
People's Choice Nominee for Entertainer of the Year for Princess Cruises
Reader's Digest 2007 Complete Humor Edition - One of the Top 50 Funniest People Ever
Winner of the 1978 USAF Worldwide Talent Contest (Instrumental)
As well as having been honored with many titles and awards, he has also taken on the monumental task of entertaining masses of people. His stage presence and charisma have combined to create a wonderful show for all who visit. The comedy is sure to keep the crowd laughing and the music will make you want to tap and hum along! Rock and country hits fill the air as Moris cracks hilarious jokes that will have your sides splitting. Some of Moris' other successes include performing with the Beach Boys as well as working together with Leo Rossi of Fleetwood Mac to provide interesting commentary and information on stars such as Diana Ross, Neil Diamond, and Stevie Nicks with the 'Knights of Rock' backstage series. He has also performed more than 5000 shows on various cruises and performed for a crowd of 100,000 at the Merritt Mountain Music Festival. He has entertained literally millions of people!
About the Theater
The Steve Moris Show is hosted at the Branson Central Theater, which is known for its extensive live entertainment variety. The theater prides itself on its shows, bringing talented singers, comedians, and other performers to its stage. Some of the favorite shows held here include Escape Reality Magic & Illusions starring Garry and Janine Carson and the Steve Moris Comedy & Music Show. Visitors to the theater will enjoy a magnificent dinner and some of the greatest shows in the Ozarks!
Head to Branson's Central Theatre to witness some hilarious comedy and wonderful music with high-quality Branson shows. There are plenty of other amazing activities and attractions to enjoy in the city, including tribute shows, concert events, Las Vegas-style shows, and attraction options like Silver Dollar City. Branson vacations are sure to be a blast!
The Steve Moris Clean Comedy & Music Show Only
Available Now until 12/18
Enjoy the Steve Moris Clean Comedy & Music Show! This family-friendly venture is sure to make your sides split from laughter! Enjoy clean comedy and have a laugh before witnessing the talents of Steve Moris and the songs that he brings with him. You'll enjoy an afternoon full of music and hilarity. This is the SHOW ONLY ticket and does NOT include a meal.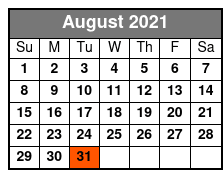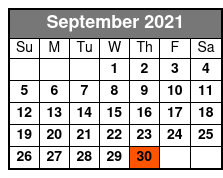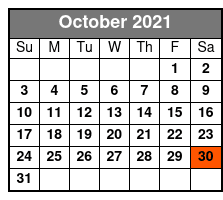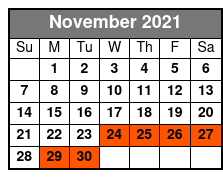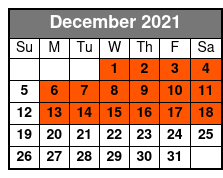 Reviews
Lisa Gregersen
WI
✓
Verified Traveler
"I thought Steve did a fantastic job with a small audience."
I thought steve did a fantastic job with a small audience. You went away feeling like a friend. He was funny and connects really well with people. It felt like hanging out in a really good friends living room.
Darlene Gunter
TX
✓
Verified Traveler
"Steve Moris connects intimately with the audience."
Steve moris connects intimately with the audience. His humor is spontaneous and unrehearsed. We felt like we were leaving a friend by the end of the show. I would see him over again! He can sing and play that guitar up a storm!
Kathy Sanders
Conroe, TX
✓
Verified Traveler
Steve is a very funny man and a great musician! He improvises and personally connects with his audience. We had a great time listening to his funny stories. A must see when you are in branson!
Nancy leppert
Bettendorf, IA
✓
Verified Traveler
Only 7 in the audience for the 12:30pm show. Steve mad3 it very personal by askimg our names, and getting to know the audience. Enjoyed the music and bartering.
Frequently Asked Questions for The Steve Moris Lunchtime Break Show:
Approximately how long is the The Steve Moris Lunchtime Break Show?

The experience lasts approximately 90 mins.

In what theater is the show held?

Branson Central Theatre.

What type of parking do you have?

Parking is free.
The Steve Moris Lunchtime Break Show Schedule
| | |
| --- | --- |
| Date / Day | Available Times |
| | N/A Sold Out |
| | |
| | N/A Sold Out |
| | |
| | |
| | |
| | |
| | |
| | |
| | N/A Sold Out |
| | |
| | |
| | |
| | |
| | |
| | |
| | N/A Sold Out |
| | |
| | |
| | |
| | |
| | |
| | |
| | N/A Sold Out |
| | |
| | |
| | |
| | |
| | |
| | |
| | N/A Sold Out |
| | |
| | |
Book Now!