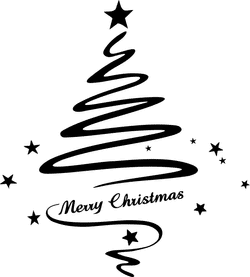 Top 10 Branson Christmas Shows
The holiday season is happening in Branson, MO, and there are so many awesome things to enjoy! This joyous time of the year features some of the greatest shows of the year and a city that is filled with joy and decked out in sparkling lights. Whether you see a holiday dinner show at the Dolly Parton Stampede, see
Miracle of Christmas at Sight & Sound
, or check out all of the light displays in Branson on the
Branson Christmas Lights Ride
, you and your loved ones will create some memories to cherish. For a holiday unlike any other, book these adventures!
Top 10 Branson Christmas Shows
Nov 1, 2023
to
Dec 31, 2024
Branson's Christmas Wonderland
Schedule
This annual celebration is sure to delight. With tickets to see Branson's Christmas Wonderland, you will be able to enjoy two hours of family-friendly festive fun. The show features all of your favorite Christmas characters, from Frosty the Snowman and Santa Claus to Mr. Scrooge. The talented costumed singers and dancers perform holiday hits that will have you tapping along. Just a few of the selections include, "White Christmas", "Silent Night", "Rockin' Around the Christmas Tree", "Joyful Joyful", and more. Whether you love the Nutcracker or want to experience the beautifully decorated set and songs, you are sure to have a marvelous time at Branson's Christmas Wonderland.
Nov 3, 2023
to
Dec 30, 2023
Branson Christmas Light Ride
Schedule
See all of the beauty of the Ozarks on the awesome Branson Christmas Light Ride. You will embark upon a journey around Branson to see some of the most iconic landmarks lit up in their Christmas colors. Climb aboard the camo-themed Redneck bus as it is decked out in sparkling lights and cruise along the hottest Branson routes. Hear some iconic Christmas classics - redneck style. Jam out to 'Grandma Got Run Over by a John Deere' and 'The 12 Redneck Days of Christmas" while enjoying some redneck comedy and the beauty of Branson as it is dressed up for the season. There is no funnier way to create some new Branson memories this holiday season.
Oct 3, 2023
to
Apr 30, 2024
Whodunnit Hoedown Christmas Dinner Show
Schedule

For something totally unique to enjoy during your holiday celebrations, be sure to book tickets to see the WhoDunnit Hoedown Murder Mystery Dinner Show. There is no cooler way to spend some time during Christmas than with a mysterious and intriguing production! This holiday-themed murder mystery has all of the rousing elements you'll need to become absorbed in the story. A murderous plot unfolds, and it is up to you to find clues, solve riddles, and figure out the culprit. All of this awesome action is served up alongside a delicious holiday meal. Don't miss out on all of the fun!
Oct 3, 2023
to
Jan 6, 2024
Christmas at Dolly Parton's Stampede
Schedule
The Christmas production at Dolly Parton's Stampede brings Branson, Missouri's seasonal spirit to life. Visitors can experience the real essence of Christmas at Dolly's renowned arena beginning at the end of October each year. Visitors will experience the three kings riding camels, magnificent angels, a live nativity scene, the lovely sugar plum fairy, and wonderful classic Christmas music. Hear songs like, "Silent Night" and "Nutcracker Suite" as you marvel at the brilliantly decorated arena. Sparkling lights, dazzling costumes, and all of the fun horseback tricks and theatrical value that the Stampede is known for come together for an iconic holiday experience. It is all served up alongside a delicious holiday meal!
Oct 3, 2023
to
Dec 31, 2024
Pierce Arrow Christmas
Schedule

See one of the most iconic Branson shows during the holiday season with a visit to see the Pierce Arrow Branson show! This production is well-known in the area for bringing some of the most high-quality entertainment to the forefront of the Branson scene. With a variety of elements combining together during this festive celebration, you will hear iconic country and gospel music with holiday hits as well as comedy, dancing, and more. For a Branson getaway, there is truly no better selection!
Oct 3, 2023
to
Dec 31, 2024
Branson Belle Christmas
Schedule
Cruise along the sparkling waters of Table Rock Lake and enjoy some marvelous winter scenery on the Showboat Branson Belle Lunch & Dinner Cruises. During their Christmas production, you will be delighted by some live entertainment playing your favorite holiday tunes. Each show features the live Belle Band complete with talented dancers and singers to bring each tune to life. With festive costuming, a gorgeously decorated boat to explore, and all of the views that the Branson Belle is known for, you are certain to create some new traditions on Table Rock Lake. Of course, each Christmas cruise comes with a festive feast sure to satisfy any set of taste buds.
Oct 3, 2023
to
Dec 31, 2023
Reza Christmas Magic Show
Schedule

This holiday season, witness the magic of Reza Edge of Illusion Magic Show! This iconic Branson production holds a special place in the Branson entertainment scene. Reza is known for his masterful tricks and illusions that will have you on the edge of your seat. Be dazzled by a remarkable display of mentalism and magic that will bring an extra spark of joy to the already magical vibe of the Christmas season. No matter what sort of vacation you are wanting to enjoy in Branson, seeing the Reza Edge of Illusion Magic Show during Christmas time is certain to put a smile on your face.
Oct 3, 2023
to
Jan 1, 2025
Acrobats of Shanghai Christmas Show
Schedule
Have a Christmas experience unlike any other with tickets to see the Amazing Acrobats of Shanghai Featuring Shanghai Circus Christmas show! Guests will be able to witness all of the high-flying antics paired with a fun festive theme. See foot juggling, chair balancing, mask changing, balancing, dramatic interpretations of traditional tales, and many more culturally impactful pieces right in the Ozarks. During the holiday season, the show features some joyous costuming as well as acrobats dressed as 'Santa's Helpers'. For an unforgettably unique holiday experience, there is no better option than this iconic Branson show!
Nov 2, 2023
to
Dec 26, 2023
A Christmas Story Dinner Show
Schedule
Follow the iconic tale of Ralphie Parker and his quest to get his Red Ryder BB Gun in this Branson retelling of A Christmas Story. This show comes to life with live actors and some of the greatest and most well-loved scenes from the movie. See the infamous leg lamp and the flagpole scene from Branson's best actors and actresses. This heartwarming story is great for the entire family. It takes place at the Shepherd of the Hills Historic Homestead's Playhouse Theatre and features a delicious holiday meal of glazed ham, mashed potatoes, and a sweet apple pie to top it off. This is sure to be a holiday tradition for the entire family to enjoy!