Doo Wop, Pop & Soul A Tribute to the Platters and More
Location: Tribute Theatre, 3310 W. HWY 76 Branson , MO 65616
Description
Doo Wop, Pop & Soul A Tribute to the Platters and More Photos (5)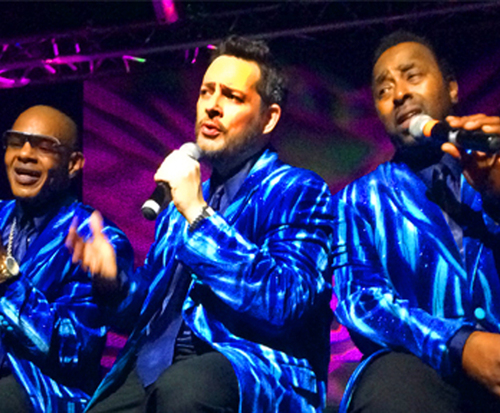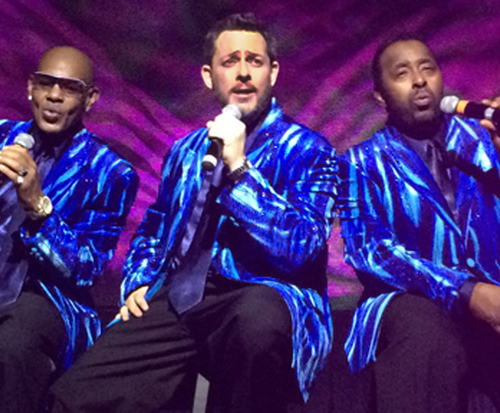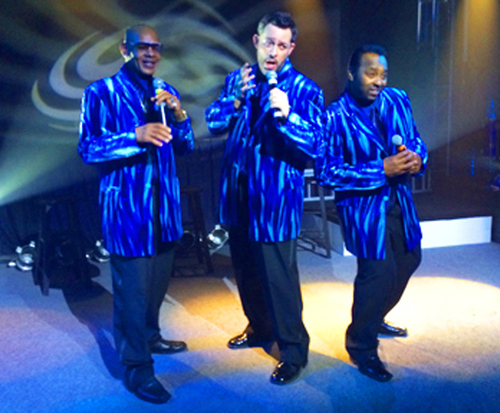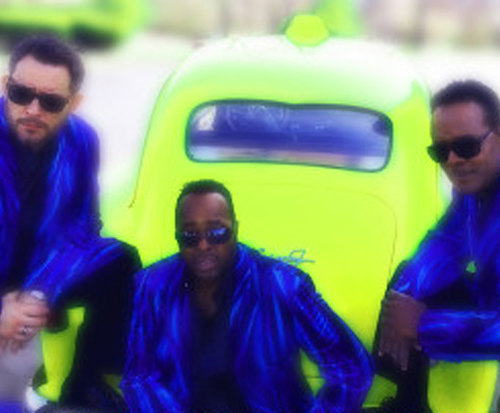 Take a look into timeless hits of the fantastic bands of the 1950s and '60s at Doo Wop, Pop & Soul, a tribute show to the world-renowned Platters, The Coasters, The Drifters, and more.
This upbeat, two-hour tribute show will show you the hits of famous Motown recording artists like The Temptations, The Four Tops, and others, including the three title acts. This contagious sound of the Motown and doo-wop artists inspired and influenced many young vocalists and musicians, and the delightful hits kept the world upbeat with catchy tunes and soulful vocals. During this awing tribute show, listen to fantastic hits like "Smoke Gets in Your Eyes," "Only You (And You Alone)," "The Great Pretender," "Harbor Lights," "My Prayer," "Magic Touch," and many more, as the show brings all music lovers the best of the '50s and '60s.
Doo Wop, Pop & Soul pays homage to many successful recording artists of the time, but none more so than The Platters, one of the most successful vocal groups of the era. The original band had no less than 40 charting singles during their time, including four number one hits, and they greatly influenced the doo-wop and rock and roll era with their distinctive sound. Although the group went through several lineup changes, Tony Williams, David Lynch, Paul Robi, Herb Reed, and Zola Taylor are remembered as the most successful group to dominate the Platters name.
The show also pays tribute to The Coasters, who wowed crowds with their rhythm and blues style in the rock and roll era of the late 1950s. While the group was not strictly in the doo-wop genre, their popularity was so often copied by doo-wop artists that they became an integral part of the genre's legacy through the 1960s.
Doo Wop, Pop & Soul also honors The Drifters, which was originally formed to serve as a backing group for Clyde McPhatter in 1953. The group quickly made a name for themselves, but they remained the least stable group of the age, as the Drifters name was owned by George Treadwell, who changed the lineup on a regular basis. The Original Drifters and a later rendition, Ben E. King and the Drifters, were both inducted into the Vocal Group Hall of Fame, and the group still managed to set musical trends and release chart-topping singles.
Celebrate some of the best music recorded from the beginning of the rock and roll era with Doo Wop, Pop & Soul! This family-friendly show provides you with a performance that will make you feel good all over, singing and dancing to the beat.

Reviews
3.5 | 10 reviews
Dennis Eidson
MO
✓
Verified Traveler
A great trip with lots of good entertainment and food
Yvette Vinson
PA
✓
Verified Traveler
"Brought back memories."
Brought back memories.
Michael Miklas, Jr.
TX
✓
Verified Traveler
Second or third or more generation of the platters, yet, we enjoyed the show and the closeness of the performers.
Susan Gilmartin
Marmaduke, AR
✓
Verified Traveler
Loved the choice of songs beautiful voices
BRANSON MO
HOTELS & VACATION PACKAGES