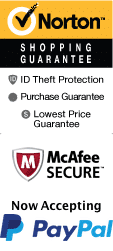 Beware of Branson Time-Share Marketing Gimmicks
When you travel it's very important to beware of the number of timeshare marketing gimmicks that you might encounter. Branson has been long famous for having more than its share of high-pressure time share sales and creative marketing ploys. When you go on vacation, you, more likely than not, do not want to be spending hours of your time participating in a timeshare sales pitch. You're going to want to make sure that you don't fall for the game.
Cheap Tickets Too Good To Be True
If you think that ticket or package prices are too good to be true, it's normally one of these Branson MO Timeshare situations. You'll pay the low price for the package, but you're going to be obligated to see a presentation that can be hours long telling you why you absolutely must purchase a Branson timeshare. By knowing what to look for and what to avoid, you can save yourself a lot of time and money. These Branson timeshare promotions are not worth the hassle!
One of the best things about Branson Shows.com is that we don't participate in any kind of time share marketing program, and you never have to worry about being stalked by pushy timeshare salespeople when you purchase tours or tickets from us.
You can be free to enjoy your family time at Dolly Parton's Stampede Dinner & Show, Showboat Branson Belle Lunch & Dinner Cruises, Silver Dollar City, or one of the many other shows and attractions has to offer instead of knowing your time will be tied up in a high pressure sales meeting.
"Ticketing agencies" Fronts For Time Share Companies?
Many of the larger "ticketing agencies" are actually just "fronts" for time share marketing companies. Even though they are providing you with tickets and tour packages, they have underlying motives. Their goal is to get you on a time share tour and have you meet with a very high-pressure timeshare salesperson that will do anything in their power to get you to purchase your very own timeshare. If you're not an avid traveler, there's no need to own a percentage of a property that you have to pay maintenance fees on year after year.
If you are a timeshare owner, or if you are staying at a timeshare resort, we will be happy to offer you the tickets to the best Branson shows and attractions. There's no reason to pay the price of on-site ticket sales, you can save money right on our site. We're more than happy to help you with your ticket and tour needs.