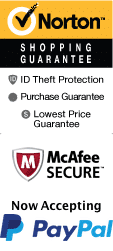 Branson Weddings and Honeymoon Ideas With Ceremonies and Lodging
Surrounded by three lakes, and the verdant Ozark Mountains are of Branson, a serene setting can be easily found in nearby areas, as well as access to some of the finest live entertainment in the country.
Weddings and Rooms:
Several locations offer Branson Wedding ceremony sites as well as lodging with luxurious honeymoon suites:
The Stone Castle Hotel & Conference Center
Set up like a castle from the outside as well as inside, these themed rooms make for a unique and extravagant stay with whirlpools, spas, pools, Presidential Suites, and more. The six large Conference Rooms are perfect for a ceremony or reception in elegant surroundings. Audio and lighting equipment is available as well as banquet seating amidst fireplaces, large windows, and fine furnishings.
Aunt Sadie's Bed and Breakfast
Quite, quaint setting in the midst of the Ozark Mountains, offering a cozy setting with beautiful suites decked out with fireplaces, hot tubs, and whirlpools. The spa features massages, facials, and an array of relaxing opportunities. Weddings at Aunt Sadie's will use the nearby Log Chapel of the Ozarks, and with the help of staff, all the planning is taken care of.
The Inn at Rose Hall
Honeymoon packages are available for small groups of up to 25 people. This is one stop shopping, with all the wedding details attended to by the Inn, including flowers fit to the customer's style, the cake, with several choices available, and the wedding reception. The Victorian style hall is just an hour from the Ozarks and provides a beautiful suite for the most romantic honeymoon.
Emory Creek Victorian Bed and Breakfast
A favorite among sites, the Victorian Parlor with a chapel setting provides the perfect backdrop for any small wedding. For a stress-free day this bed and breakfast will help you make this day as special as it can be. Bridal suites are elegant and accommodating for the ideal romantic honeymoon.
Hilton Branson Convention Center
From impeccable service to gorgeous guest rooms, the Hilton Convention Center is the best place for a large wedding. There are lots of meeting rooms to choose from with capacities up to over 4,000 people. You'll be provided with rooms for your rehearsal dinner, your ceremony, and your reception, as well as guest rooms for those who are planning to travel.
Hilton Promenade at the Landing"
For a smaller ceremony, but with the same class as a Hilton can provide, the Hilton Promenade will easily do the trick. They have meeting rooms with as little as 32 seats all the way to 150. Plus, there's lots of guest rooms and plenty to do right on the famous Landing.
Honeymoon Suites:
Whispering Woods Resort in Kimberling City, MO
Located off of table Rock Lake, this resort provides condo-like cabins with all the luxuries suited for honeymooners, including hot tubs, fireplaces, full kitchens, lake front views, and fine dining. Rental boats and paddle boats are available.
Comfort Inn & Suites
Honeymoon suites are luxurious and romantic, with hot tubs, a sauna, sun deck, pool, whirlpools, and stunning Ozark views.
Gaines Landing Bed and Breakfast in Downtown
Decadent suites with hot tubs will light up any honeymoon. Close to all the live entertainment and downtown dining.
Chateau on The Lake
You couldn't ask for more lush surroundings and finer dining. There is romantic history here and that speaks to the interior as well.
The Stone Castle Hotel & Conference Center
Themed rooms fitting for the occasion and suites that will make you feel like royalty. A great place to spend the honeymoon.
Chapels and Settings:
Chapel of the Doves in Hollister, MO
This chapel is full-service with planners available, providing various packages that include ceremony, cake, punch, dressing rooms, and reception, all in the beautiful surroundings of Ozark mountains and lakes.
Stonegate Glass Chapel in Walnut Shade, MO
A beautiful location in the Ozarks, just 10 miles north the city, this non-denominational chapel has walls of glass, overlooking the forested hills. The perfect setting for ceremonies, the chapel allows natural light to filter in the colors of day and evening.
Log Chapel of the Ozarks
A small, one-room log cabin can accommodate groups of up to 12 people. For the quaint, romantic wedding party, this chapel can be a perfect fit among the deep woods and beautiful skies.
Weddings at Silver Dollar City
With the 1800s Log Cabin, the picturesque Waterfall Gazebo, and other locations, Silver Dollar City is a great way to do something fun and beautiful. They provide photography, and coordination with rental clothes, reception, and other options.
If you are looking to plan an Ozarks Mountain getaway and wedding, Branson is the best pick!