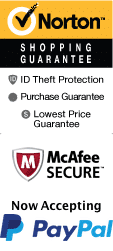 Sight and Sound Theatre in Branson: The Miracle of Christmas at Sight and Sound
ORDERING INFORMATION
Book by Phone:
1-800-987-6298
Book Online:
The Miracle of Christmas at Sight and Sound is a highly enjoyed show that was known for gifting inspirational moments and joy to audiences during its showing. The Miracle of Christmas at Sight and Sound gifts significant essence into the true reason for the season, offering Biblical theatrics as well as written music compositions, live animal species, and all of the bells and whistles that Sight & Sound has come to be known for.
Learn the biblical story of Jesus from his conception until birth during this uplifting spectacular. Christmas is all about Jesus, the savior, and guests can experience these events in a truly unique way. By utilizing the special effects, state-of-the-art sound system, staging, gorgeous costumes, and original music that Sight and Sound is known for, this Christmas story comes to life right before your eyes.
Be inspired as Mary learns that she will give birth to God's son, how the angels proclaim his birth, and the wise men and kings who come to lay gifts for him. You will learn about Jesus and his life while celebrating his sacrifices and the message of the Bible. This show is unforgettable, and it even includes exhilarating aspects that you will not be able to observe anywhere else, such as live equines, donkeys, pigs and more.
Sight and Sound Theatres has tons of awesome displays going on all year round and is known for amazing shows like Sight and Sound Noah, so be sure to check them out while in Branson. Be sure to reserve a perfect hotel for you and your family in the Branson area for the most cherished vacation experience possible!