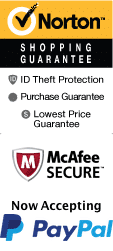 Sight and Sound Branson
ORDERING INFORMATION
Book by Phone:
1-800-987-6298
Book Online:
Sight and Sound Past Shows
Sight & Sound Noah the Musical (2008-11, 2020)
Presenting a tale that is familiar but also done in a grand fashion, Noah the Musical offers an accurate re-telling of the story of Noah's Ark from the Bible. The presentation is complete with the on-stage ark, live animals, and an overall intricate set design, bringing the story to life like never before! Follow Noah on his journey as he becomes overwhelmed to fulfill the wish of God, even amidst seemingly impossible odds, and as his work comes to fruition and he leads live animals through the crowd. Noah the Musical presents an awe-inspiring suspension of disbelief through its intricate, state-of-the-art set designs for one of the most immersive experiences! Sight and Sound Noah was a favorite among visitors!
Bringing classic Bible tales to life through story, song, and fantastic sets and production, the venue will dazzle you with stories that will make you laugh, smile, and cry. With a combination of sets towering 40 feet in the air, live music, and special effects, the productions put on by the venue will wow and amaze you, and it combines its high-tech facility with a mechanical stage, 3D videos, pyrotechnic engineering, and lasers!
Miracle of Christmas (Christmas 2019)
Enjoy the story of Jesus taking human form as it unfolds on the stage in this brilliantly decked out venue complete with holiday lights, greenery, and a 30-foot-tall Christmas tree! From the betrothal of Mary and Joseph in Nazareth to the classic nativity scene, the experience is enhanced by amazing special visual and audio effects, creative lighting techniques, and beautiful costumes. With an extensive cast, including live animals that are trained and housed on-site, the Miracle of Christmas show is a dramatic and timeless Christmas story. Attend early to get the full Christmas experience in the lobby, where there is a spirited holiday performance, complete with beloved carols and lavish Victorian costumes.
Samson at Sight and Sound (2018 - Oct 12, 2019)
Learn the story of Samson while you watch it unfold before your very eyes on the more than twenty thousand square feet of the stage. Be completely enveloped in the performance with a stage that wraps around the audience from three different sides, providing a wonderful experience and allowing for the perfect seat from every angle. Having super strength, Samson goes about his life resisting temptation and facing many tribulations, including a fight resulting in him slaying a lion with his bare hands. After he is betrayed by his lover, Delilah, and his powers are taken away, Samson prays to God and asks for help, after which he is given his strength back. This story uses special effects and fantastic music and actors to bring this Biblical account to life!
Moses at Sight and Sound (2016-17)
This show was part of the Sight and Sound Theater 2017 schedule. Learn about Moses at the Sight and Sound. Follow the story of Moses as he parts the Red Sea and frees the Hebrews from slavery and receives the Ten Commandments from God. Watch, in awe, as a state-of-the-art production team combines special effects, fantastic showmanship, and Biblical facts together to create one of the most inspiring shows in the Ozarks. You definitely will not want to miss out on this once-in-a-lifetime production!
Jonah at Sight and Sound (2014-15)
Having shown for its last year, this incredible musical is set 700 years before the birth of Christ. Jonah delivers a powerful and timely message that resonates today just as clearly as it did in the past, and this popular Biblical story of Jonah and the Whale will wow and inspire audiences. Follow Jonah, a faithful righteous prophet who is commanded by God to deliver a message to Nineveh but refuses and attempts to hide from God. His adventure takes him through a disastrous storm, an encounter with an enormous sea creature, and the struggles he faces in this story of disobedience and betrayal – but the story is coupled with God's gracious mercy and love, shown for Jonah and also for all. This incredible story is to life for the audience in a very realistic and fully engaging way, coupled with fabulous acting, brilliant costumes, and memorable musical scores with intense choreography!
Joseph at Sight and Sound (2012-13)
This engaging and memorable show Joseph at Sight and Sound is a production that your whole family will love, as it tells the popular Biblical story of a boy who faced incredible adversity and triumphed with the grace and mercy of God! The show comes alive on the larger-than-life stage with amazing stage performances coupled with live animals, brilliant costumes and stage designs, heart-warming musical scores, choreographed dance numbers, and so much more!
The Christian company of Sight & Sound is based in Lancaster and was created by Glenn and Shirley Eshelman. The company began in 1976 in a small auditorium rented from Lancaster Bible College, and the success of that production started the company that we now know and love!
No matter which of these amazing shows you see at the theater, you're sure to have a blast. Be sure to check into a great hotel too to complete your stay. The Hilton Branson is a great option!
Reviews
Miracle of Christmas at Sight & Sound Theatre Branson
This show was amazing!! Everything was so vivid, the cast did a great job and the whole experience really made you think about what things were really like back then, especially for mary and joseph and their families. All the special effects from the flying angels to the battles and the live animals, i cannot wait to get to go back again!





-- Meghan Goade - Kirksville, MO

Noah The Musical at Sight & Sound Theatre Branson
We had tickets to the lancaster, pa theatre joseph and the amazing technicolor dream coat and due to recent floods in the area decided against traveling there. We called the theatre and they transferred our tickets to branson, mo for noah. What a delight! The animals were so well trained, they were wonderful! The storyline is so appropriate for our times. We enjoyed the backstage tour prior to the show and gained valuable insight into the show. I was impressed, also, that sight and sound theatres pay for all of the actors make-up, which is not standard in the industry. Well done !! Would recommend this show to everyone- don't miss it. Well worth every penny.





Noah The Musical at Sight & Sound Theatre Branson
Awesome!! The music was wonderful, the setting was fantastic! To realize i was sitting in the middle of the ark with all those animals quietly sitting in their designated spots to me showed the power of god and how he takes care of even the minute details. The live animals were perfectly trained to go exactly where they needed to go. The message by jesus at the end parallelled the story of noah. Noah and his family believed god's word that said god was going to destroy the earth and all those who did not believe in him. Noah and his family believed and followed god's commandments to build the ark and be saved from destruction. Jesus tells us we are to believe god's commandments and follow him. Those who do not believe will again be left out of the ark but this time it will be for eternal damnation.





-- Ruth Ryan - Bella Vista, AR