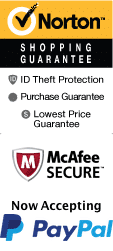 Dick's Five and Dime in Historic Downtown Branson, MO
103 West Main Branson, Mo 65616
Traditional items, children's gifts, and adult collectibles are just some of the 50,000 items available in this historic landmark. Located on the corner of Main Street and Commercial Street, Dick's Five and Dime carries similar items that it did when the store first opened. Unique items such as WWII art prints with signatures from the original pilots and crew members are trademark of this town centerpiece.
The classic storefront and its items carry a symbolism of respect and appreciation for the town's roots in the Ozarks. A visit to this memorable side of town will enrich any Branson trip with the history and growth of the town throughout the years.
Reviews

Linda Jones
Ironton,Missouri
✓
Verified Traveler
I used to work in a ben franklin store until the bigger chains crowded them out. My daughter and two grandchildren visited dick,s five & dime this weekend.In fact we made two trips there while we were in branson.I had told my grands about these type of stores.They loved the store.It was a refreshing experience to have the workers be so kind and helpful.All the memories of working in the five and dime in the 80's made me long for the return of these kind of stores. I wish my grandchildren could experience shopping in these type of stores like my children.I hope you keep this store open.We will be back.

Lynn
Victoria, TX
✓
Verified Traveler
Loved it!! Will go again when we next go to branson!!

Jeanette Graham
Marshfield, MO
✓
Verified Traveler
Whenever i am unable to find something, i can always turn to this store to locate that unique or one of a kind item. Gifts are never a problem to find, i just go to dick's five and dime and even the hard to buy for are easy. Thank you for always being there!