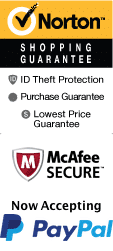 Butterfly Palace and Rainforest Adventure
4106 W. Hwy 76 Branson, MO 65616

Butterfly Palace and Rainforest Adventure is no longer available.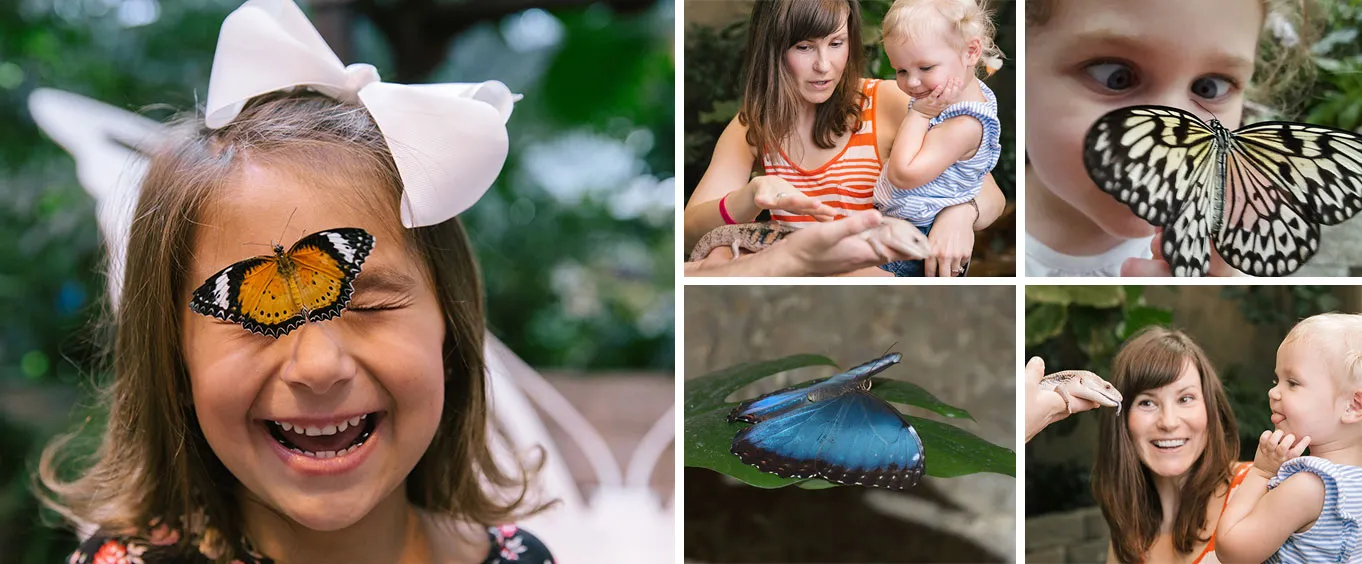 Experience the stunning beauty of thousands of vibrantly colored butterflies at this one-of-a-kind Branson natural attraction with tickets to the Butterfly Palace & Rainforest Adventure. More than sixty species of live tropical butterflies call this sanctuary home, and you'll be their guest as you stroll along the paths inside the conservatory. Watch as graceful butterflies land on the flowers, walkways, walls - even you. The best part? All wristbands are valid for three days as long as you leave them on your wrist you can explore again and again!
Do you think you're up for the adventure? There are plenty of activities to keep the entire family entertained for hours at the Butterfly Palace Branson MO.
Exhibits at the Butterfly Palace Branson
Exotic Butterfly Aviary at Butterfly Palace Branson MO:
Don't forget your camera when you visit! Take a peaceful stroll down the paths of the tropical aviary and let the butterflies land on you. You can even pick up a magnifying glass to get a better look at the beautiful creatures! Spend as much time as you'd like and relax in this unique environment that's unlike anything you've ever seen. You can even feed the butterflies with a complimentary nectar flower during your visit. Plan to watch one of the special Encounters where they release newly emerged butterflies for their first flight, scheduled daily.
Living Rainforest Science Center at Branson Butterfly Palace
Get up close to rainforest creatures! This interactive learning environment is perfect for all ages; kids will love learning about the new animals and adults will love seeing new things. You can even pet a lizard at one of the Critter Encounters scheduled daily.
Rainforest Theater
This is a great place to start your adventure. You can watch an educational film or a 3D movie about insect flight.
Emerald Forest Mirror Maze
Get lost in the rainforest and try to find your way out in this crazy mirror maze, great for all ages. Good luck finding the exit!
Banyan Tree Adventure:
Explore through the trees, walk over rocks, and weave through vines on this rainforest experience. Spend as much time as you'd like trying to find your way out of this forest.
You can't leave without heading over to the gift shop and getting a few souvenirs to make your friends back home jealous of your trip. Located on the ground floor, you can find every type of butterfly-themed merchandise that you could dream of. Everything is unique and there's something for everyone! Bring the whole family along to this unique adventure next time you stay in the Branson area for vacation. Some other cool activity options include The Shepherd of the Hills, The Branson Coaster, Branson Car Museum, The Track Branson Go Karts, Ripleys Branson, and the Promised Land Zoo Branson.
Reviews

Shawn Ray
Germantown, TN
✓
Verified Traveler
Loved this place!! Kids had a great time. My daughter was able to release a new butterfly into the exhibit.

Michael Richards
Moberly, MO
✓
Verified Traveler
"The Stunning Butterflies and Flowers will forever be a part of our home from the pictures we took."
This was a awesome beautiful day. The staff were very fun and helpful. The stunning butterflies and flowers will forever be a part of our home from the pictures we took. Always something new just a awesome ,beautiful place to visit!

Brenda Landry
Marksville, Louisiana
✓
Verified Traveler
Highly recommend this place to visit if in branson. I was wonderful to see all the butterflies flying around and even land on you. A must see!

Beverly
Oklahoma City, OK
✓
Verified Traveler
"Beautiful flowers and lots of butterflies..."
Fanstastic place, we have gone to 2 other butterfly gardens, neither were as pretty or fascinating as this one. Great watching children when the butterflies land on them. Beautiful flowers and lots of butterflies, very peaceful
Frequently Asked Questions for Butterfly Palace and Rainforest Adventure:
What is included in the admission price?

Admission to the Conservatory, Mirror Maze, Insect Zoo, & 3-D Movie.

Approximately how long could a customer plan to spend?

The adventure is self-guided. Average time spent is 2 - 3 hours.

What amenities are available?

There is a gift shop.

Is the venue handicap accessible?

Yes.

Is photography & video recording allowed?

Of course. You DON'T want to forget your cameras!

For what ages is it appropriate?

This is great for all ages.

Is parking available?

Yes. Parking is free.