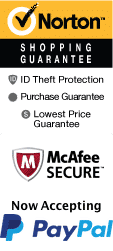 YOUR PEACE OF MIND IS OUR TOP PRIORITY
Should you need to cancel at any time, you have up to 48 hours from your vacation start date to do so for a 100% future travel credit.
Grand Country Music Hall
Click for More Information

Exclusive Online Offer: Family Pass Available
(Must purchase in advance online or toll-free at 1-800-987-6298)
Location: Grand Country Music Hall, 1945 W 76 Country Blvd Branson, MO 65616-2181
1-800-987-6298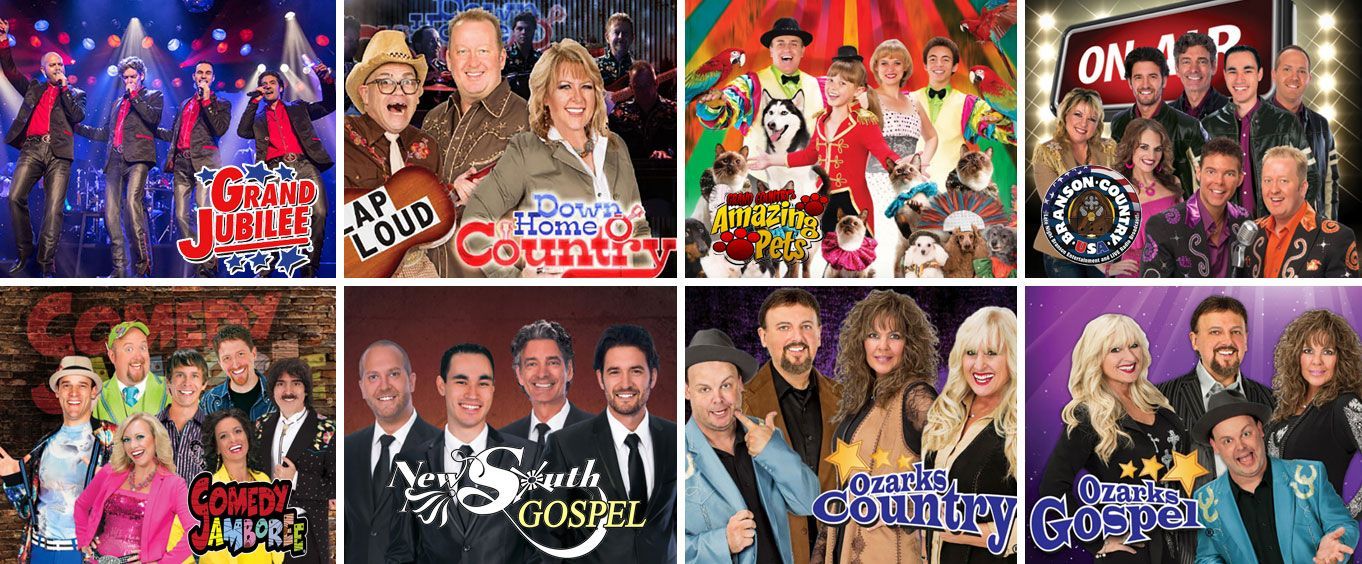 Description
Grand Country Music Hall Photos (31)




Customer Photos (22)




Seeing any one of the shows at Grand Country Music Hall gifts audiences with tons of astounding music, entertainment, and variety show fun to the city of Branson, MO . This favorite features talented singers, musicians, comedians, and more. So if you love classic music, you are going to have a blast at one of these classic performances. Sit back in your comfy seats and fall in love with the music, live animals, and more!
Each of these shows exemplifies the family fun that Branson is known for and will help you and your loved ones make memories together. Whether you are captivated by furry creatures doing tricks or the sounds of Old South, there is something for every getaway with these exciting acts.
About Grand Country Music Hall
This theater is known for bringing a rotating roster of live fun and high-quality entertainment to visitors of all ages. This beautiful resort is a great place to stay during a vacation in the Branson MO area. There are plenty of shows to see at this theater throughout the day, with morning, afternoon, and evening productions performed daily. As well as Amazing Pets, the Grand Country Music Hall features great displays such as Comedy Jamboree, Grand Jubilee, Down Home Country, New South Gospel, Branson Country USA, Ozarks Country, and Ozarks Gospel. Enjoy some amazing entertainment and fun during your Branson vacation at this luxurious resort.
About the Grand Band
The Grand Band is often referred to as Branson's best quartet and performs at every Grand Country Resort production! The Grand Band features the talents of Chad Cathell (lead and acoustic), Larry Allred (bass), Wayne Massengale (fiddle, acoustic and lead), and Rob Blackburn (drums and percussion).
Get out and experience wonderful entertainment in the Ozarks with an event at the Grand Country Music Hall! Tons of great times and laughter await, whether you want to see talented dogs, enjoy amazing comedy, or tap along to traditional country music.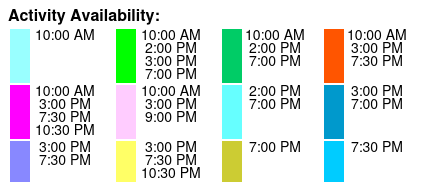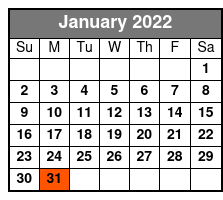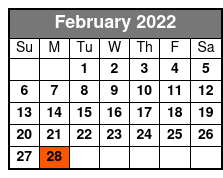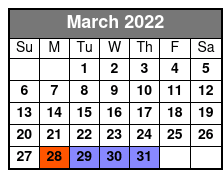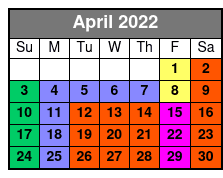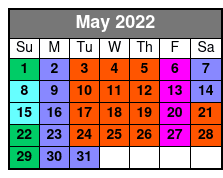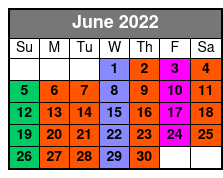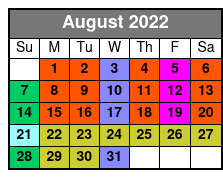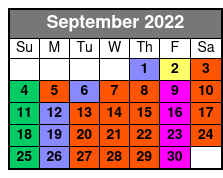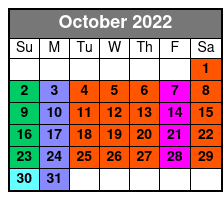 Ozarks Gospel Music Show
Available 3/6 until 12/11
Enjoy a fun Sunday gospel show with Ozarks Gospel! This show brings Southern-style gospel to the stage with the talented Tammy and Tonya Bilyeu. Songs include "I'll Fly Away" and "Turn Your Radio On" for an uplifting and inspirational production.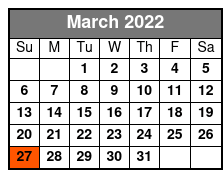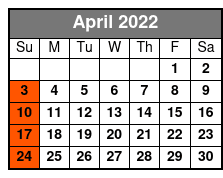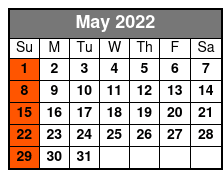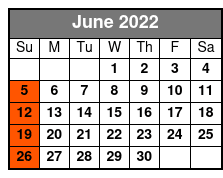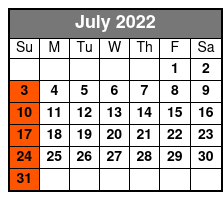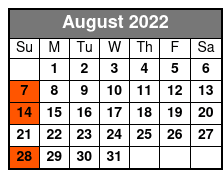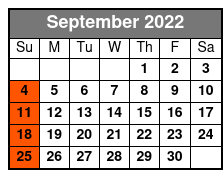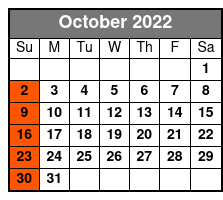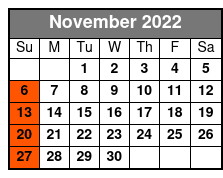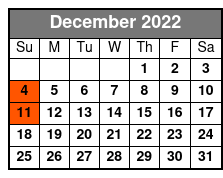 New South Gospel
Available 3/24 until 12/8
New South Gospel is sure to delight! This show features the beloved quartet, New South, who bring gospel favs to the stage with them. The show lasts approximately two hours and is filled with inspiring gospel hits.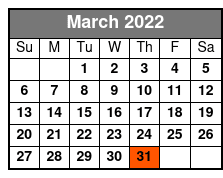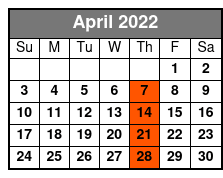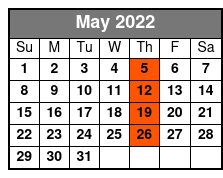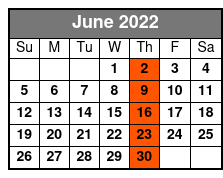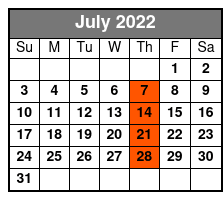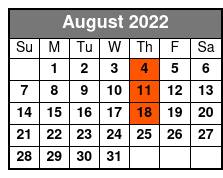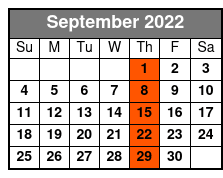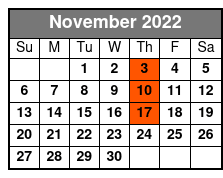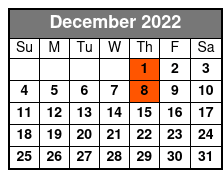 Branson Country USA Late Show
Available 1/28 until 12/16
Enjoy great music from Tammy & Tanya Bilyeu as they bring you the latest and greatest hits from yesteryear on the Grand Country stage! With Branson Country USA, you'll also get some hilarious comedy on the side! It's sure to be a blast, so do not miss out.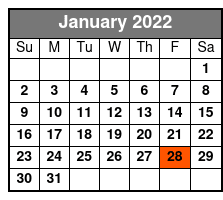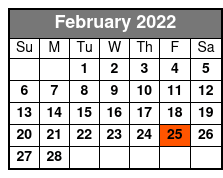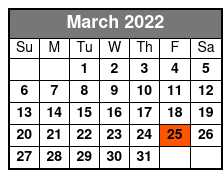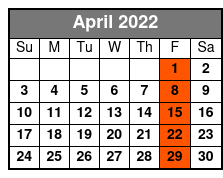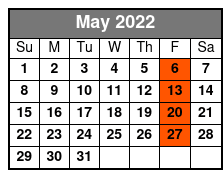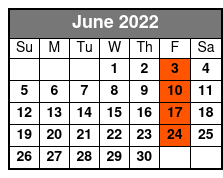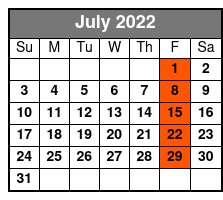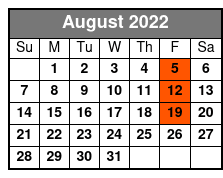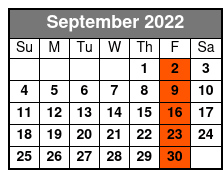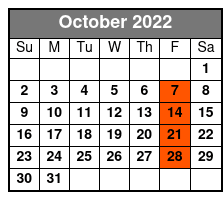 Down Home Country Show
Available 4/12 until 12/9
Traditional country music is the star of the Down Home Country Show. Enjoy two hours of music from Branson's greatest talents. Some of the performers you will be able to pay tribute to include George Jones, Dolly Parton, Merle Haggard, and Gene Watson.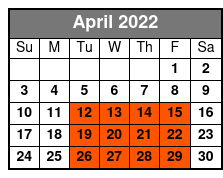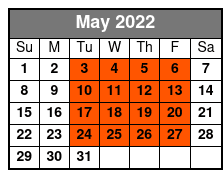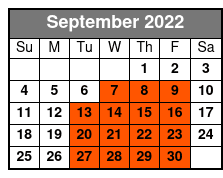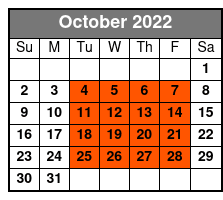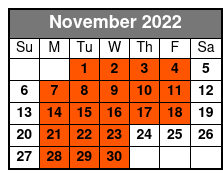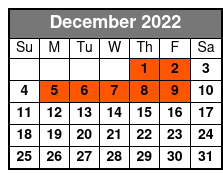 Ozark's Country Featuring The Bilyeus & Friends
Available 3/6 until 12/11
Tammy and Tanya Bilyeu with their friends entertain in Branson, MO! Check out Ozarks Country, which gives you the best hits from country's history along with the hilarious and wholesome comedy that Branson is known for. This family-friendly show is sure to be a great time, so get tickets today!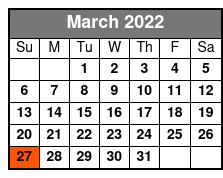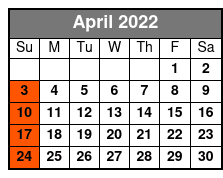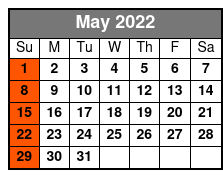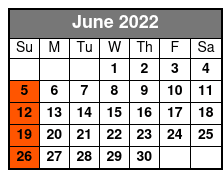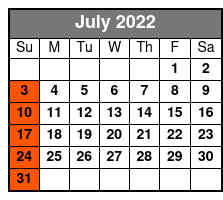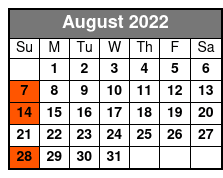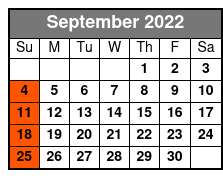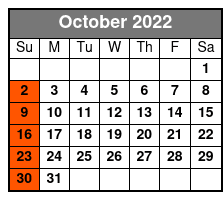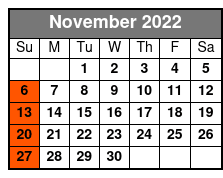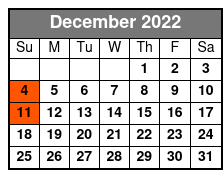 Amazing Pets
Available 1/29 until 12/31
As one of the best activities in the Ozark Mountains region, Amazing Pets Branson features a variety of unique and amazing stunts performed by a troupe of beautiful dogs, birds, cats, and other feathery and furry creatures for a light-hearted live music event that the entire family, from kids to adults, can enjoy. Ringleader Sean Paul has accumulated a large group of furry friends (many rescued from humane societies across the country) and has put together quite the act. This two hour performance is sure to delight with awe-inspiring tricks and adorable creatures. Additionally, a number of exotic birds take to the stage throughout the performance for a great time of entertainment from talented critters! Watch impressive felines jump over platforms and through hoops. See silly canines balance on their noses and ride bikes. Hear the birds squawk and flap as they fly through the air. There are even talking donkeys and racing pigs in the show. These trained animals are absolutely beautiful and amazingly talented. The show features a troupe of astounding creatures who will impress with their intelligence and adorableness! You will be stunned as you see trained house cats walk across tight ropes, roll barrels, and perform other tricks for guests. The live show features these cats as well as dogs and exotic animals that bring joy and laughter to the place. Most of the animals are rescued from dog pounds and shelters, going from a kennel to a stage only in Branson, MO!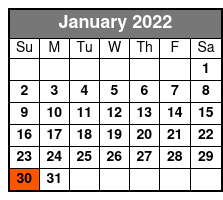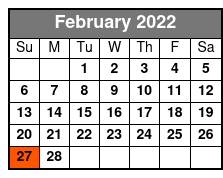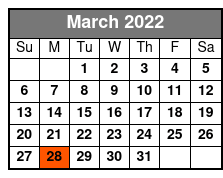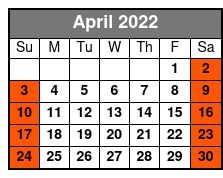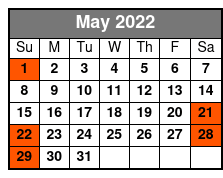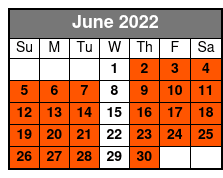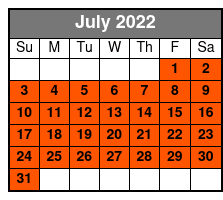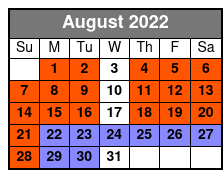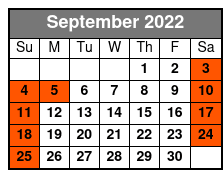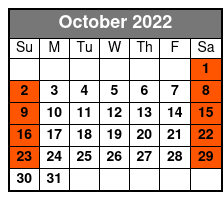 Comedy Jamboree
Available Now until 12/31
For a non-stop energetic performance of Country, Rock and Gospel songs, plus hilarious skits by a cast of seasoned professionals, visit the Comedy Jamboree, an amazing comedy show at the Grand Country Music Hall. The show is sure to be a blast for the entire family with completely G-rated comedy that will surely impress, as well as awesome country hits, audience participation, and plenty of fun. The show features comedians, dancers, singers, and more. Kick back and relax or toe-tap in your seat! Whether you are 9 or 90, the Comedy Jamboree is a sure-fire way to add some hilarity and fun to your Branson vacation. Obviously the best part about the show is the comedy! Jamboree comedians and fantastic funny guys Applejack, Stretch McCord, and Andy Parks pull members of the crowd up on stage to help them perform hilarious acts. These amazing comedians come together to make audiences want to roll on the floor with laughter. With tons of jokes, slapstick acts, and the unique edition of audience participation, this is the best family comedy show in Branson, MO. Blending together both comedy, country music, and gospel classics, the Comedy Jamboree brings tons of musical fun and energy. The music is taken care of by the extremely talented Jamboree Singers along with Tracy Heaston, and the Grand Band. Together, they bring the audience awesome gospel and country music hits that will have them dancing in their seats! The music is all performed live for an unforgettable afternoon of fun. These performers are some of the best in Branson, and they deliver amazing talent and great music to audience members! Hear the talented voices of GiGi Hutchison, Matt Snow, Tiffany Sassanella, who each brings their own elements to the stage with them. These featured vocalists truly perform these gospel classics like you've never heard, so do not miss out. They are all backed, of course, by the talented Grand Band.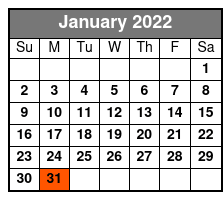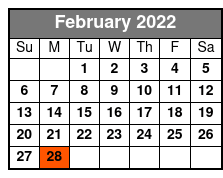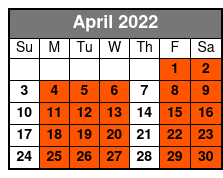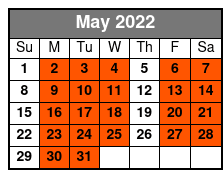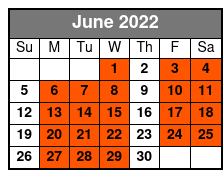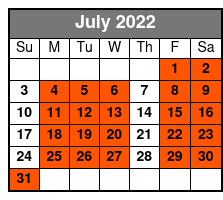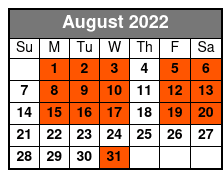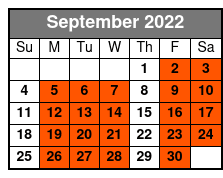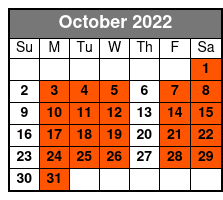 Comedy Jamboree Christmas Show
Available 12/2 until 12/23
Join the hilarious Jamboree cast for their Christmas show this season to make the holidays extra joyous for your family or group. The production will feature the usual antics of dancing, comedy and costumes, but will also have a Christmas flair added in the mix. Enjoy music from the Ozark Mountain Country Band and join in the merriment to ensure a jolly time this year.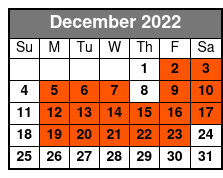 Grand Jubilee
Available 1/27 until 12/30
The performances of the band New South, as they sing their hearts out as one of the most amazing quartets in Branson MO is absolutely unparalleled! This group utilizes their own personal skills and come together with beautiful harmonies. The quartet has been recognized as the "Quartet of the Year" and "Band of the Year." The show has also been awarded Branson's Best Variety Show. Each singer brings their own talent and skill to these classics. The show itself is filled with energy and features a fun variety of elements such as comedy, musical talent, and more. Listen as they sing you your favorite songs and delight with "up close and personal" performances by these talented entertainers as you hear the greatest hits of a variety of genres, country classics, and your favorite songs. The awesome New South band blends together the talented troupe of David Ragan, Mark McCauley, Luke Menard, and Jon Drockelman. With stunning performances and energy that will leave audiences awestruck, they truly cultivate a unique sound and experience as they take to the Grand Country Music Hall's stage. Their fun vibe and personalities truly shine on stage and are sure to impress you!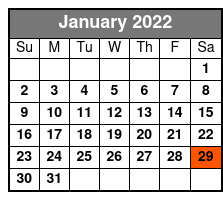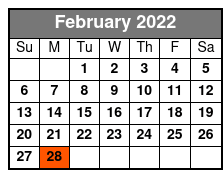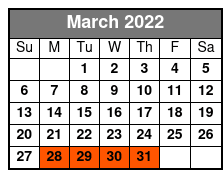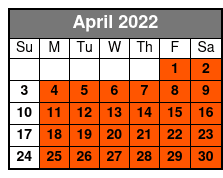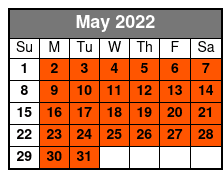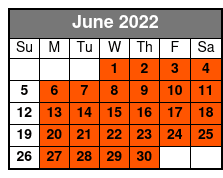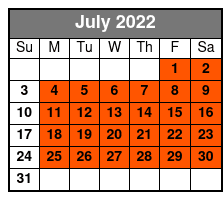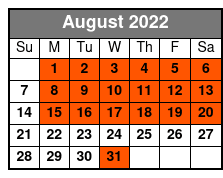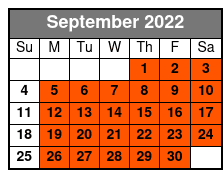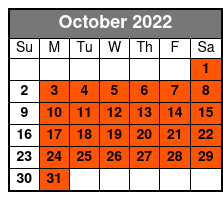 Grand Jubilee Christmas Show
Available 11/1 until 12/26
When the holiday season comes around, Grand Jubilee brings a show full of Christmas Spirit. With familiar Christmas melodies and a touch of winter charm, the group will have you feeling right at home for the holidays. You will be moved, impressed and filled with joy at this must-see Christmas performance.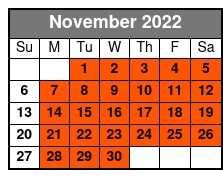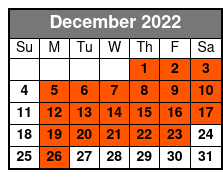 Grand Jubilee New Years Eve
Available on 12/31/2022
Celebrate the New Year at one of Branson's most beloved shows! At the Grand Jubilee New Years Eve show, you can welcome in the new year with the talents of the Grand Band and more!

Reviews

Kim Kennedy
MO
✓
Verified Traveler





"Kids loved the show "
Kids loved the show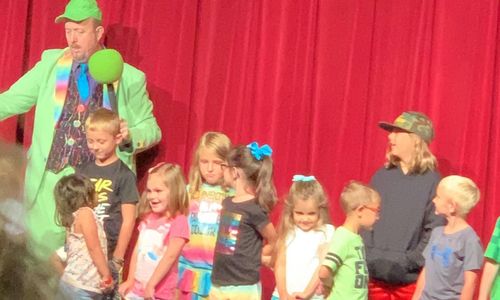 Jennifer Andrews
La Jolla, California
✓
Verified Traveler





"Good Program"
Good program nicely shared

Herbert Dunlop
AR
✓
Verified Traveler





"Great show"

Donald Schepman
KS
✓
Verified Traveler





"We love this show."
We love this show. We come to branson once a year and try to see it every time we are there. Love the comedian!
Tip: Love the comedian!
Frequently Asked Questions for Grand Country Music Hall:
What is the dress code?

Dress code is casual.

Approximately how long is a performance?

Each production lasts approximately 2 hours.

In what theater are they held?

Grand Country Music Hall.

What type of parking do you have?

Parking is free.
Grand Country Music Hall Schedule
| | | | | |
| --- | --- | --- | --- | --- |
| | Branson Country USA Late Show | Amazing Pets | Comedy Jamboree | Grand Jubilee |
| Date / Day | Available Times | Available Times | Available Times | Available Times |
| | N/A | N/A | | N/A |
| | N/A | N/A | N/A | |
| | | N/A | | |
| | N/A | | | |
| | N/A | | N/A | N/A |
| | N/A | N/A | | N/A |
| | N/A | N/A | N/A | |
| | N/A | N/A | | N/A |
| | N/A | N/A | N/A | |
| | Branson Country USA Late Show | Amazing Pets | Comedy Jamboree | Grand Jubilee |
| | | N/A | | |
| | N/A | | | |
| | N/A | | N/A | N/A |
| | N/A | N/A | | N/A |
| | N/A | N/A | N/A | |
| | N/A | N/A | | N/A |
| | N/A | N/A | N/A | |
| | | N/A | | |
| | N/A | | | |
| | Branson Country USA Late Show | Amazing Pets | Comedy Jamboree | Grand Jubilee |
| | N/A | | N/A | N/A |
| | N/A | N/A | | N/A |
| | N/A | N/A | N/A | N/A |
| | N/A | N/A | | N/A |
| | N/A | N/A | | |
| | | N/A | | |
| | N/A | | | |
| | N/A | | | |
| | N/A | | | |
| | Branson Country USA Late Show | Amazing Pets | Comedy Jamboree | Grand Jubilee |
| | N/A | N/A | N/A | N/A |
| | N/A | N/A | | |
| | N/A | N/A | | |
| | | N/A | | |
| | N/A | | | |
| | N/A | | N/A | N/A |
| | N/A | N/A | | |
Book Now!

Exclusive Online Offer: Family Pass Available