YOUR PEACE OF MIND IS OUR TOP PRIORITY
Should you need to cancel at any time, you have up to 48 hours from your vacation start date to do so for a 100% future travel credit.
Shipwrecked Treasure Museum at Branson Landing

3608 W Hwy 76 Branson, MO 65616
1-800-987-6298
Description
Shipwrecked Treasure Museum at Branson Landing Photos (28)
Customer Photos (11)
Venture leagues below the sea to uncover the mysteries of maritime navigation and the ocean at the Branson Shipwrecked Treasure Museum! Located at the Branson Landing, this informative showcase is dedicated to educating guests on the wonders of treasure hunting via extensive exhibitions, displays, and state of the art interactive features that will transport you into the role of treasure hunter! Bring the entire family along for a day filled of fun and adventure.
Upon entry into the treasure museum, you will be greeted by nautical-themed decor and exhibitions that will absolutely blow your mind. Explore artifacts pulled deep from below the sea belonging to three significant shipwreck sites: the Tortugas, SS Republic, and the SS Gairsoppa, each ship with their own interesting histories and artifacts that have even been shown on National Geographic and the Discovery Channel.
The objects found at this museum all suit several categories. Explore treasure including gold coins and Spanish reales, see artifacts such as weaponry and one-of-a-kind items, and explore the world around you through interactive exhibitions such as the Seafloor and Pirate Knots exhibit. The following exhibitions are available for exploration:
Treasure Exhibits

Currency is what makes the world go round, and this was true in the times of these shipwrecks as well. With the shipwreck treasure-themed exhibits, guests can discover everything from Concreted Coins and Spanish Reales to 77 SS Republic Half Dollars and massive and authentic World War II era silver bars complete with ID number and a stamp of authenticity. Seeing a real Spanish galleon and fascinating pieces of treasure is the highlight of your adventure. You can even stop at the gift shop and pick up your own real piece of history!
Rare Items

Some of the most intriguing items are those that are one-of-a-kind, and the treasure museum is brimming with them! Explore items such as the Blue China Ginger Jar from the Blue China wreck site, original portholes from the SS Republic, nad more than 6,000 glass bottles and a never-before-seen collection of perfectly preserved foods. You will also be able to see the Porcelain Couple which was featured on National Geographic and the Discovery Channel, as well as the original bell from the SS Republic.
Weaponry

Explore the art of weaponry with genuine items such as cannonballs and lead shot, a cutlass, blunderbuss, and saber. These actual artifacts provide interesting insight into the piracy of the past.
Interactive Exhibits
Perhaps one of the best parts of visiting this museum is the multitude of hands-on experiences that are available to you. Explore the wonders of this shipwreck world through exhibits including the Forty Thieves Pirate art, an interactive ocean floor complete with animatronic sharks, and games like tying pirate nights and memory matching to entertain the kiddos. You'll also be able to learn about pirates like Blackbeard and 'Build a Buccaneer' and 'Hoist the Booty'. There is no cooler way to experience deep ocean exploration than at this fantastic museum.
Throughout the museum, you can watch various film displays of real Shipwreck footage gathered by Odyssey. Operate a replica of Zeus and try to pick up coins, navigate an interactive photomosaic, and see if you can identify rocks from priceless treasures. Among the authentic artifacts, replications, and exhibitions, you and your loved ones will have an amazing time learning something new!
Before you head out, be sure to visit the gift shop to purchase real pirate coins, bottles recovered from the SS Republic, and pirate-themed novelties to delight the little ones. Do not miss out on all the new fun to discover in Branson at this astonishing shipwreck treasure museum.
When you are finished exploring this awesome interactive museum, check out some other amazing Branson attractions. From discovering more historic shipwrecks at the Titanic Museum to conquering the rides at Silver Dollar City attraction, your time in the Ozarks is bound to be a blast!
Reviews
Tamara English
Orlando, FL
✓
Verified Traveler
"Cool artifacts!"
Sandi Grotewold
Oakdale, MN
✓
Verified Traveler
It was an interesting museum to visit, even for my 11 and 15 year old boys. It presented information in different ways and showed lots of actual objects. And it wasn't overwhelmingly big like some museums can get. It seemed just perfect for an hour plus visit.
Tina Schaper
Desoto, MO
✓
Verified Traveler
Liked the coin pickup the best and the history was interesting would be better if a button narration was installed to hold the kids interest
Rachelle Eskew
Umpire, Arkansas
✓
Verified Traveler
Our science & history-loving boys enjoyed this one!
Frequently Asked Questions for Shipwrecked Treasure Museum at Branson Landing:
Approximately how long could a customer plan to spend at Shipwrecked Treasure Museum at Branson Landing?

Guests tend to spend a few hours exploring the museum, but the ticket is good for the entire day.

What amenities are available?

There is a gift shop onsite selling real treasure as well as novelties.

Is Shipwrecked Treasure Museum at Branson Landing handicap accessible?

Yes.

Is photography & video recording allowed?

Yes.

For what ages is Shipwrecked Treasure Museum at Branson Landing appropriate?

This is great for all ages!

Is parking available at Shipwrecked Treasure Museum at Branson Landing? Is it free?

There is plenty of parking at the Branson Landing.
Flexible Dates. Attend Any Day.
Daily Ticket Options
| | |
| --- | --- |
| Shipwrecked Treasure Museum | |
Full Calendar
Shipwrecked Treasure Museum: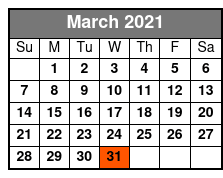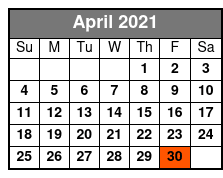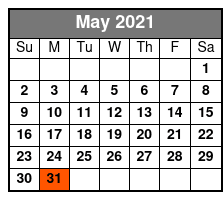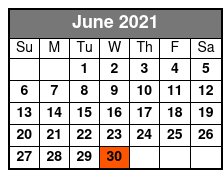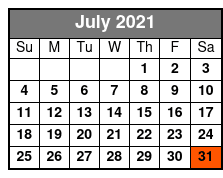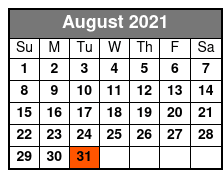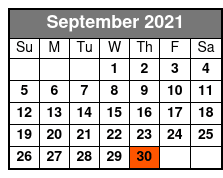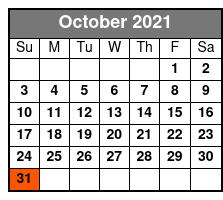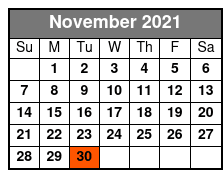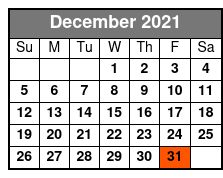 Book Now!