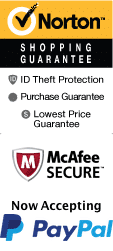 The Best Times to Visit the Ozarks During Seasonal Weather
ORDERING INFORMATION
Book by Phone:
1-800-987-6298
Book Online:
You do Paris in the spring, upstate New York in the fall, Florida in the winter, and Yellowstone in the summer. But when do you do the Ozarks? What's the best time to visit Branson MO? Any time of year is ideal for a trip since there is plenty to do all year long. Here some pros and cons when you visit the Ozarks for the different seasons:
Spring
There's a magic to in the spring if what you're after is a quiet, yet full view of the city, and you don't have to be bothered by the chaotic traffic. For the most part, shows get geared up for the season throughout March and sometimes as early as February. Since shows are just starting up again, the productions are often fresh and more motivated than later in the season.
Summer
For visitors with children, summer is the perfect time for a family trip. Summer offers numerous options for a fun family adventure with plenty of outdoor activities including White Water, Silver Dollar City, Shoot for the Stars Mini Golf, and other exciting outdoor attractions. Since Missouri can get pretty steamy during the summer months, so (unless you have young ones) stick to spring or fall for overall comfort.
Fall
Like the spring, you won't have to mess with as much traffic if you visit in the fall. Since the shows are close to the end of their seasons, visitors will see a more practiced and polished performance. The weather tends to be cooler (light jacket weather), but the changing autumn hues of the trees on the rolling Ozarks hills provides an excellent environment for a day-trip to one of the local parks or an attraction like Inspiration Tower, Silver Dollar City, Horseback Trail Rides, Chopper Charters Helicopter Tours and other attractions. Be sure to check out the Ozark Empire Fair and Farm Fest during your stay in nearby Springfield.
Winter
Most shows run from about March until Christmastime. During Christmas, the city truly glistens and qualifies for an excursion to see the millions of lights which adorn the theaters and shops along the 76 Strip. The warmth of the city's spirit during this time far outweighs the chilly outdoors, and favorite locations during Christmastime include Silver Dollar City, Trail of Lights, Titanic, Dolly Parton's Stampede, Miracle of Christmas, and many more Christmas-themed shows and attractions.
For schedules of the shows and activities, and to create your own vacation package in Branson.