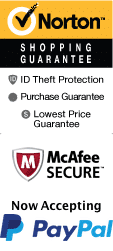 Big Whiskey's at Branson Landing in Branson, MO
301 Branson Landing Blvd Branson, MO 65616
Big Whiskey's American Restaurant & Bar is a fantastic place to go when you are craving some classic food. Big Whiskey's perfectly encapsulates the essence of small-town restaurants and corner taverns. Beginning with a grandfather's pub, Big Whiskey's has come to recognize traditions in food to be important and show that with the hand-crafted flavors available with their dishes.
There are tons of different food options to satisfy every guest who walks through those doors. From delicious appetizers like buffalo wings and spinach artichoke dip to sandwiches, burgers, soups, salads, and mouthwatering steaks, there's something for everyone.
Pair your meal with a specialty drink too! Big Whiskey's offers Irish whiskeys, rye whiskeys, Canadians and blended whiskeys. Guests can also enjoy quality USA 2-year-old bourbon and scotch. With more than 100 whiskeys and more than 20 beers on tap, there's a drink for every occasion. Wines and classic cocktails are also available.
The Big Whiskeys at Branson Landing can be found at 301 Branson Landing Boulevard downstairs at the Hilton.
Reservations are not necessary.
Price Range: $