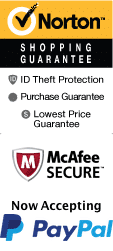 Charley's Philly Steaks at Branson Landing in Branson, MO
331 Branson Landing Blvd Branson, MO 65616
For quick and easy food while you are shopping at the Branson Landing, check out Charley's Philly Steaks.
This casual restaurant is great for those who are looking to eat on the go. Not only is the service quick, but the food is delicious. Enjoy mouthwatering sub-style sandwiches with premium meat and crispy veggies.
There are tons of various options. Try the classic Philly Cheesesteak, try a Pepperoni Cheesesteak, Chicken Teriyaki, or a simple deli meat sandwich like the Ultimate Club or the Italian Deluxe.
Guests can also sip on real fruit lemonades for a refreshing beverage or chow down on loaded gourmet fries featuring gooey cheese and savory bits of bacon.
The Charley's at the Landing can be found at 331 Branson Landing Boulevard.