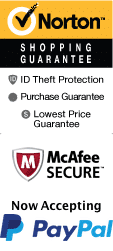 Garfield's Restaurant & Pub at Branson Landing in Branson, MO
1221 Branson Landing Blvd Branson, MO 65616
For quick, casual eating that is dripping with flavor, be sure to head to Garfield's Restaurant & Pub at the Branson Landing. This restaurant can be found at 1221 Branson Landing Boulevard.
Garfield's has been serving up delicious meals since it was established in 1984. It prides itself on a family-friendly atmosphere and places value on quality food at affordable prices. The restaurant is full-service and features a ton of variety.
Some of the more popular appetizer options include the boneless wings and golden-fried mushrooms. Guests also enjoy the brew city onion rings and the ultimate nachos for starters.
As well as plenty of delicious appetizers, Garfield's also has a delectable selection for entrees. Whether guests wish to enjoy a juicy burger, a crispy salad, or a signature dish there's something for everyone. Some of the best dishes include Casey's Brisket Tacos, Steak & Honey BBQ Ribs, and the Bourbon Chicken.
There are also plenty of drinks and desserts available. So whether you want to grab drinks with friends or enjoy a family meal, there's no better place to go!
With indoor or outdoor seating options, Garfield's is a favorite, offering beautiful views of the Landing and Lake Taneycomo. Don't miss out on this awesome dining experience.
Reservations are not necessary.
Price Range: $