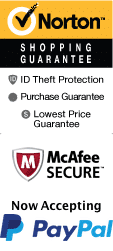 Cantina Laredo at Branson Landing in Branson, MO
1001 Branson Landing Blvd Branson, MO 65616
If you are craving Mexican food, Cantina Laredo is the place to go. This authentically-themed Mexican restaurant has a modern flair that is both fun and colorful.
The dishes served at Cantina Laredo are inspired by authentic foods found in Mexico City, Mexico. The international chain has a reputation for amazing food, drinks, and atmosphere so a visit is a must!
Just a few of the amazing dishes found at Cantina Laredo include quesadillas, pulled-beef tamales, ceviche, and ahi tuna tacos. Guests can also try relleno de camarones, pollo asada, and a variety of soups and salads. Pair it with rice, beans, or a charred Mexican street corn for amazing flavor.
Guests can also wash it all down with a house-crafted margarita or the famous Cantina Laredo Casa Rita, made with fresh lime juice and tequila. It's so good it has even won awards!
Cantina Laredo is located at 1001 Branson Landing Boulevard.
Reservations are not necessary. Call Ahead Seating Number: (417)-334-6062
Price Range: $