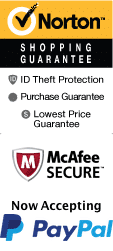 Sight & Sound Theatre in Branson, MO
1001 Shepherd of the Hills Expressway Branson, MO 65616
The following shows play at Sight & Sound Theatres:
9/30/2023 - 12/30/2023
Sight & Sound Theatres is renowned for its amazing and breathtaking Biblical shows, and the new 2023 showing of Queen Esther holds up that reputation!
The following shows PREVIOUSLY played at Sight & Sound Theatres:
When you attend 'Christian Broadway,' or Sight & Sound Theatre, you will be presented with some of the greatest live Bible representations in the country.
Sight & Sound is the largest, faith-based live theatre in the United States, with approximately 800,000 guests each year. The theatre opened in May of 2008 and the cast and crew members continue year after year to bring some of the best religious shows to the Branson, Missouri area.
With 2,000 seats, state-of-the-art sound and lighting equipment, dozens of actors, classic tales from the Bible and even trained animals, Sight & Sound brings the audience a memorable experience every time they put on a show. The theatre is known for incredible retellings of stories, elaborate stage sets that have reached 40-foot heights, special effects, exceptional costuming and animals as cast members.
Its location on Shepherd of the Hills Expressway puts Sight & Sound Theatre close by top Branson attractions, such as Branson's Promised Land Zoo. Nearby hotels are also available, including the Barrington Hotel & Suites.
Theatre Details:
Seating Capacity: 2,000
Gift Shop: There is an on-site gift shop.
Parking: There is free parking on site.
Handicap Accessibility: The theatre offers seating designed to accommodate patrons in wheelchairs, but that area must be specified at the time you make your reservation. There are also handicap restroom and parking facilities available.
Concessions & Dining: The theatre offers a concession area for snacks and drinks. These can be brought into the theatre.