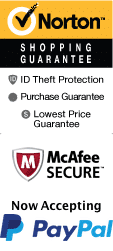 Shoji Tabuchi Show
Location: IMAX Complex and Little Opry Theatre,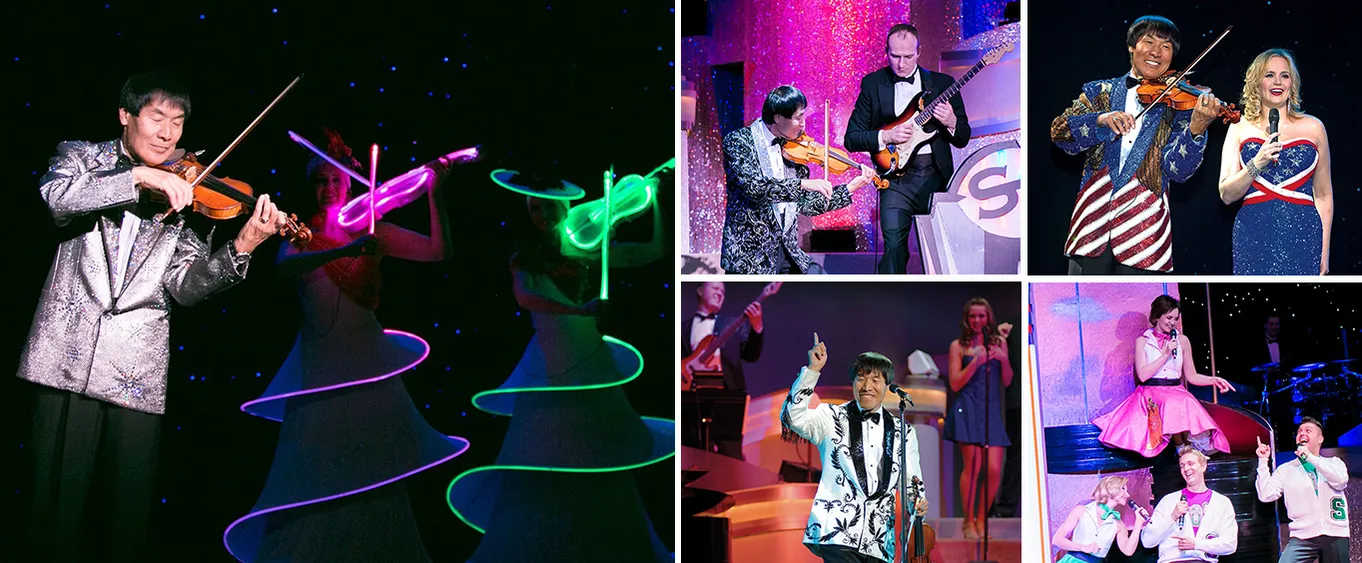 Join the Tabuchi family for an unforgettable music show showcasing blazing violins, stunning harmonies, and world-class choreography of this musical extravaganza at the Shoji Tabuchi Show. It is great for all ages and allows visitors to experience amazing music and showmanship the next time they visit the Ozarks. It has graced the Branson stage for years and years, so do not miss out on a great opportunity to see one of the most amazing concerts in Branson MO.
This performer is a recognized violinist across the globe, masters his violin and joins his wife Dorothy and daughter Christina to present a family variety production featuring a wide range of music genres from classical to contemporary to country music. This brilliant Branson violinist has hand-picked the members of his band from regions around the world to come to join them, and almost all of them have at least one degree in music study! It features some amazing country, gospel music, and more to truly delight all who witness the production. The band is comprised of professional musicians who each put in tons of hard work and passion to bring an unforgettable experience to the audience.
At the production, Dorothy is responsible for the choreography and has successfully produced an elite group of dances that help create a visual for the musical tracks and bring pure excitement to the audience. Throwing some extra treats into the production, you'll also see cowboy ropes twirling, Taiko drums beating, and Christina singing vocals that will seem to stop time for a split moment. Don't miss out on Shoji Branson, a one of a kind production that brings some of the best talent ever experienced by the Branson entertainment circuit.
About Shoji Tabuchi
Tabuchi was born in Japan in Daishoji's Ishikawa prefecture. He began to play the violin when he was only seven years old, and was truly inspired when American country music legend and Grand Ole Opry performer, Roy Acuff, visited Osaka. He got to speak and meet Acuff in the backstage area at his concert and Acuff invited him to look him up should he ever be in Nashville. From there, he was inspired to move to the United States where he began to play violin across the country. He even got to play at the Grand Ole Opry just like Acuff. In 1980, he built his very first theater in Branson, MO. From there, he went on to create something that Branson locals and visitors love, with more than 3 decades of performance under his belt.
Do not miss out on the amazing chance to see one of Shoji Tabuchi's concerts on your next Branson MO vacation. With an amazing blend of American country music, gospel, and more, this Ozark Mountains stage truly comes to life! Get your tickets today and enjoy a worry-free vacation in Branson. You can also check out some other awesome Branson adventures like Wild World Branson, Branson Go Karts, Wonderworks Branson, and the Branson Mountain Coaster. tubuchi
Reviews

James Sherman
Chicago, IL
✓
Verified Traveler
"One of the most enjoyable shows I've ever seen! "
One of the most enjoyable shows i've ever seen! Shoji tabuchi is an amazing entertainer and his musicians and performers are first rate. Even though there was not a very sizeable audience, all of the performers gave it their all as if the place was packed with 2000 people. This is the perfect show for a family and for anyone who wants to have a fun, musical experience.

Capt. Manfred Aschemeyer
Warner Springs, California
✓
Verified Traveler
"Shoji is certainly an accomplished musician -- covering all genres of music from rock n roll to country from classical to blues from hip-hop.."
This was another excellent choice! It had been recommend to us by family members who had seen it years ago -- and their recommendations were valid, for sure! Shoji is certainly an accomplished musician -- covering all genres of music from rock n roll to country from classical to blues from hip-hop to contemporary and everything in between! And his talented troupe of dancers & singers (along with the back-up orchestra) were magnificent in their performances! We especially appreciated the patriotic finale to the program.

Linda Stern
Columbia, TN
✓
Verified Traveler
"This is a Vegas quality show.."
This is a vegas quality show, from the seamless production, to the costumes, to the lighting, to the variety, to the energy. Better than vegas in that it provides real family entertainment. And, as at a vegas show, when the dancers first appeared there was one girl who was obviously the star/producer's favorite...Not much dancing talent, but pretty and well endowed. In this case it was the star's daughter. In my opinion, she detracted from the dance routines. But still, the best show we saw in branson.

Roy and Jeany
Wisconsin
✓
Verified Traveler
"It was most enjoyable, unbelievable talent and performance beyond expectation."
We were in branson for the roy rogers round-up and most of the activities we participated in were at their museum. We had one time slot to fill with something else and chose shoji tabuchi. It was most enjoyable, unbelievable talent and performance beyond expectation. Tabuchi-san is a very humble performer and very appreciative of his audience. There was so much to see and hear in only 2 hours.
Frequently Asked Questions for Shoji Tabuchi Show:
Approximately how long is it?

It is approximately 2 hours.

In what theater is it held?

It is held at the IMAX.

What type of parking do you have?

Parking is free.