Shoji Tabuchi Show
Location: Shoji Tabuchi Theater, 3260 Shepherd of the Hills Expressway Branson, MO 65616 |
1-800-987-6298
Special Offer: Family Pass Available
Click Here for More Information


Join the Tabuchi family for an unforgettable performance showcasing blazing violins, stunning harmonies, and world-class choreography of this musical extravaganza at the Shoji Tabuchi Show.

Details

The show lasts approximately 2 hours.

Appropriate for All Ages

Handicap Seating Options Available: Wheelchair Seating, Aisle Seating, Limited / No Stairs Seating

Cameras are Permitted

Gift Shop On-site

View Schedule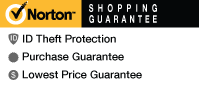 Description
Shoji Tabuchi, a renowned violinist across the globe, joins his wife Dorothy and daughter Christina to present a family variety show featuring a wide range of music genres from classical to contemporary. This brilliant Branson violinist has hand-picked the members of his band from regions around the world to come join them, and almost all of them have at least one degree in music study!
At the Shoji Tabuchi Show, Dorothy is responsible for the choreography, and has successfully produced an elite group of dances that help create a visual for the musical tracks. Throwing some extra treats into the production, you'll also see cowboy ropes twirling, Taiko drums beating, and Christina singing vocals that will seem to stop time for a split moment. Don't miss out on Shoji Branson, a one of a kind production that brings some of the best talent ever experienced by the Branson entertainment circuit.
About the Branson Shoji Tabuchi Theater
At Shoji Tabuchi Branson, the other star of this show is the theater itself, where even the restrooms are works of art. The men's room offers a billiard table, fireplace and leather seats. The ladies' room boasts fresh orchids at each onyx and granite sinks with faucets made of gold, a ceiling that is a reproduction from the 1890s Empire Period with chandelier.


MOST POPULAR THINGS TO DO
IN BRANSON MISSOURI