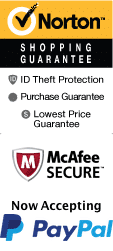 Branson Points of Interest
This city is home to a plethora of fun endeavors that will allow you and your family to create amazing memories together! These points of interest offer up some of the finest sightseeing opportunities, adventures, and exploration to visitors in the Ozark Mountains Region. Browse these fantastic places to discover the most unique parts of this city with these points of interest.
Attractions
Attractions are, of course, one of the highlights of this family-friendly entertainment hub. As well as being able to purchase tickets to various shows and other activities, guests can choose to visit some well-known tourist attractions such as the Precious Moments Chapel & Park and the sparkling Table Rock Lake. Visit a cool museum at Hollywood Wax Museum or the Toy Museum, ride the Ferris Wheel at Silver Dollar City theme park, or visit the Titanic Museum attraction during your trip.
Dining
There are so many delectable ways to sink your teeth into the area's best flavors. Browse through all of the dining options to satisfy your taste buds, no matter what you are craving. Whether you want to enjoy classic dining at Lambert's Cafe, fuel up on quick eats like Subway, indulge in luxurious dining options such as the Saltgrass Steak House, or grab a drink at bars like Waxy O'Shea's Irish Pub, there are so many opportunities for wonderful dining.
National & City Parks
Of course, the Ozarks Mountain Region is very well-known for its gorgeous natural beauty. Get out and experience the natural wonders of the area such as Table Rock Lake Dam and State Park and Top of the Rock. At places such as Table Rock State Park, guests can choose to visit a fish hatchery or take a self-guided tour of the lake. It is also home to the Showboat Branson Belle. There are plenty of ways to enjoy other sightseeing adventures as well with a trip on the Branson Scenic Railway or down into Marvel Cave or Dogwood Canyon Nature Park. Scenic views are a fantastic way to experience the best of a city and many outdoor adventures can help you to enjoy it in a new way.
Shopping
Shopping in the city is plentiful, from outlet malls to craft shops. Visit Dick's Five and Dime for old-fashioned candy and toys or go on a shopping spree at the Landing which is home to everything from Belk to Earthbound Trading Co and On the Ball Sports. Novelty shops like Pepper Palace are also popular. Visitors who are looking to snag a deal should definitely give one of the outlet malls like Tanger a visit. Plus, the Landing comes to life with awesome live entertainment that exhibits the talent of the area.
Theaters
This city just wouldn't be the same without its theater industry, which is why a visit to one of these theater venues is an absolute must! Catch a show at one of the classic venues like the Andy Williams Moon River Theater, Clay Cooper Theater, or Dick Clark's American Bandstand Theater. You also do not want to miss out on the chance to see Dolly Parton's famous Stampede show which also includes a down-home Southern-style meal.
So much fun awaits you in! Whether you are a proud shopaholic or would rather spend your time visiting the historic theaters on the 76 Strip, there are points of interest and adventure that appeals to every vacationer. be sure to check out custom vacation packages as well to enjoy your stay with attractions and hotel and lodging options.