Now Accepting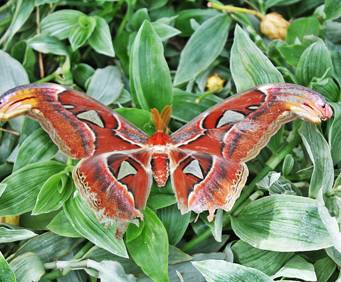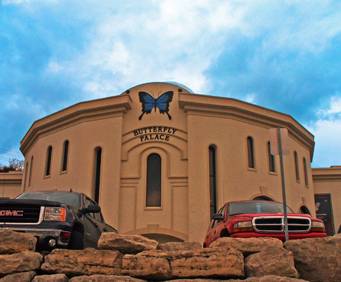 Butterfly Palace in Branson, MO
4106 W 76 Country Blvd Branson, MO 65616





(
5.0
)
Based on

12

reviews ↓
Branson, Missouri is full of exciting attractions that celebrate the natural world, and guests can have a great time exploring the beauty and wonder of beautiful winged creatures at the Butterfly Palace & Rainforest Adventure in Branson. At this great attraction, guests can explore a large facility full of butterflies from all over the world. There are several different simulated ecosystems to accommodate the creatures, guests can walk through Rainforest themed exhibits as well.

At the attraction, guests can walk through the Exotic Butterfly Aviary, which features a beautiful tropical environment full of gorgeous butterflies. There are other unique botanicals there as well. Also on-site is the Living Rainforest Science Center, where guests can learn all about the Rainforest ecosystem and see unique creatures like poison dart frogs, giant cockroaches and even geckos. The Rainforest Theater in the facility also gives you further insight into the Rainforest with an interesting film about other butterflies and insects that call our world's rainforests home.

The Emerald Forest Mirror Maze at the Butterfly Palace is a truly exciting adventure! The mirrors will misguide you as the beautiful rainforest plants reflect and confuse you at every turn. Making it through the gorgeous rainforest maze is a very exciting adventure! In addition to the Emerald Forest Mirror Maze, guests can enjoy the Coconut Tree Climb. This involves a climb up a tree that involves a harness and be layer for extra safety when climbing.

The Base Camp Gift Shop is a great way to find a fabulous souvenir from the Butterfly Palace. There are so many exciting features at this great attraction that visitors often want to purchase something at the gift shop to remember the wonderful time they had at the Butterfly Palace.
Events at Butterfly Palace