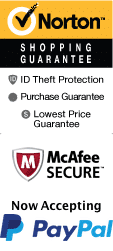 Kilwin's Chocolates at Branson Landing in Branson, MO
Branson Landing Blvd #813 Branson, MO 65616
Kilwin's Chocolates at the Branson Landing combines old-fashioned sweets with fun atmosphere that all ages will enjoy!
Kilwins Chocolates has been creating delicious chocolates, ice cream, and more since 1947. The company handcrafts more than 75 variations of confections. Their candies are meticulously made for their guests, using a World War II-era copper kettle for their peanut brittle.
Just a few of the treats guests can purchase at Kilwins include tuttles, hand-crafted caramel and candied apples, chocolate dipped pretzels, and brittles. These are made in-store!
Guests who are looking to cool off can also try some of the Kilwins Original Recipe ice cream.