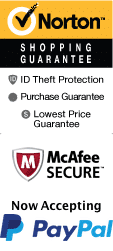 Baldknobbers Country Music Theatre in Branson, MO
2835 West 76 Country Boulevard Branson, MO 65615
At the Baldknobbers Country Music Theatre, you can see Branson's first show, The Baldknobbers Jamboree Show, right in the heart of Branson's entertainment district.
This high-tech theater is a huge advancement from the original setting of the Baldknobbers Jamboree Show, which was a small space in Branson's city hall. The Baldknobbers Country Music Theatre has great special effects lighting, a top-of-the-line sound system, and a high-tech stage for an optimum theater experience; you won't miss a single lyric or joke from any seat in this theater.
On site at the theater, you'll find a gift shop, where you can purchase CDs, videos, clothing, and novelties. The theater also has the Baldknobbers Family Restaurant, where you can order homemade Ozark cuisine.
With such a great location, the Baldknobbers Country Music Theatre is within walking distance to many other Branson attractions and lodging. You'll be within a half mile from the Giftware Outlet, America's Presidential Gallery, and the Shoppes at Branson Meadows. Also, less than a half mile away are the Melody Lane Inn, Econo Lodge, Grand Plaza Hotel, and The Foothills at Thousand Hills.
Theatre Details
Seating Capacity: 1,500
Gift Shop: The theater has a gift shop on site, where CDs, videos, clothing, and novelties are available.
Parking: This theater has free parking.
Handicap Accessibility: This ramped, one-level theater easily persons with disabilities.
Photography: Flash photography is allowed during the show, but any audio or video recording equipment is not.
Concessions & Dining: The Baldknobbers Family Restaurant is located on site and serves hearty, home-cooked meals.