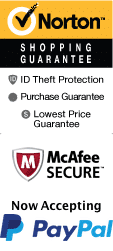 Andy Williams Performing Arts Center in Branson, MO
2500 76 Country Boulevard Branson, MO 65616
The Andy Williams Moon River Theater features first-rate performances that fully encapsulate the astonishing entertainment scene that Branson, MO is known for. Head to this theater for some of the greatest traditions of the Ozarks!
Once known as the Andy Williams Moon River Theater, the Andy Williams Performing Arts Center still brings traditional entertainment and classic Branson flair to each and every performance. From the magical illusions of Rick Thomas to the harmonies of the Texas Tenors and the bluegrass talents of Rhonda Vincent Christmas in Branson, this theater is a must-visit location for your next Branson getaway.
History of the Andy Williams Performing Arts Center:
Founded by the talented artist Andy Williams, this theater has impressed Branson audiences for decades. Andy Williams himself was known for the Emmy Award-winning Andy Williams Show and his astonishing musical career. He recorded 43 albums during his 70-year musical career. The Moon River Theater opened in 1992 and was the first theater to be featured in the Architectural Digest. The beautiful theater also has featured the talents of the Osmond Family, Glen Campbell, Pat Benatar, Pat Boone, Phyllis Diller, and more.
Awards and Accolades

The Andy Williams Performing Arts Center has been featured in Architectural Digest for its superb design and elegance.
1992 Conservation Award from the State of Missouri
Theater Details
The theater itself is absolutely gorgeous. Inside of the theater's hallowed halls, you'll find an exquisite decor of warm woodwork, art, antiques, and beautiful fabrics. So, not only will guests be able to enjoy family-friendly entertainment, but they will do so within an elegant environment. The theater utilizes state-of-the-art sound and lighting systems, comfortable seating, and special effects to create immersive experiences.
Seating Capacity: 2,054
Gift Shop: This theater has a boutique-style gift shop on site.
Parking: The theater has free parking, but because of the parking lot's sharp slope, those with wheelchairs should be dropped off at the main entrance.
Handicap Accessibility: The theater is wheelchair accessible and has braille signage and ear sets available as well.
Concessions & Dining: The theater has a concession stand.
Theater Design: The theater has stadium-style seating and has very comfortable seats that all offer great views of the stage.
Reviews

Mandy
Fort Wayne
✓
Verified Traveler
Loved the show. Which one of andy williams cd's was playing before the show & after?

Linda Hendrix
Kearney, MO
✓
Verified Traveler
I can't even imagine proceeding with christmas until i see the andy williams christmas show in branson, mo. It is the most down-home christmas show that i have seen. I love all of them, but christmas without andy (can't quite handle that). Every year (realization sets in) and i know that there is going to come the time he isn't able to do shows - i dread even thinking about that. Anyone that hasn't seen his show - by all means get a ticket and enjoy.

Patty Armstrong
Paola, KS
✓
Verified Traveler
The andy williams christmas show is wonderful. The entire cast / show is very entertaining -- the music is great and brings wonderful memories of christmas. I have seen the show the last two years & plan to see it again & again. Andy is a great entertainer & the moon river theatre & gift shop is wonderful. It is with great anticipation that i look forward to his christmas show next year. Thanks andy