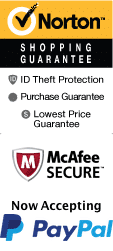 This theater is no longer in operation.
The venue is home to a variety of shows that are sure to capture interest regardless of which genre you may be interested in. Just a few of the shows include:
Dreams - A Classic Rock Fantasy: This show is sure to have the entire family dancing and singing along! See some amazing performers such as Martin D. Andrew, Julie C. Myers, and Johnny Morocco as they put on the performance of a lifetime! This musical features songs from Mick Jagger, Stevie Nicks, and more. A great story and even better music await, so don't miss out.
LegZZ: See two of the finest Tina Turner and ZZ Top Tribute artists as they treat entire audiences to some of the greatest hits of these icons. Dance and sing along with hits like 'What's Love Got to Do With It', 'Cheap Sunglasses', and 'Legs'.
Country Rock 'N Blues Review: The Country Rock 'N Blues Review is a great way to relive some of the finest hits of both of these genres. Dance and sing along with hits from artists like Stevie Nicks, Sheryl Crow, Bonnie Raitt and even some original songs from Julie C. Myers!
As well as providing some great shows to the Ozark audience, the Dream Theatre is a class-act in entertainment. With comfortable seating, state-of-the-art equipment, intimate shows, and a concession area, guests are sure to have an amazing time.
Feeling hungry after the show? Head to the Dream Theatre's premier place for onsite dining - the Steampunk Pub & Grill. The grill was established by Julie Myers and her husband. Some delicious options available here include soups, salads, sandwiches, and burgers.