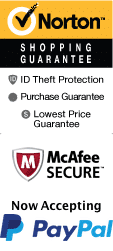 Hamners' Variety Theater in Branson, MO
3090 Shepherd of the Hills Expressway Branson, MO 65616
The following shows play at Hamners' Variety Theater:
The Hamners' Variety Theater in Branson is not only home to the
Hamners' Unbelievable Variety Show
, but also the Magnificent 7 Show, Patsy Cline Remembered, and Conway Remembered. This lovely performance venue exemplifies everything that makes Branson entertainment so popular, giving families the opportunity to bond over comedy and music shows.
Since its opening in 1995, the Hamner Barber Theater has undergone quite a few name changes. During the 2000's, the theater went from The Braschler Theater, to The Sons of the Pioneers Theater, to The Victorian Theater, and it was recently renamed from The Hamner Barber Theater to Hamners' Variety Theater. Whether you've known this theater by its current name or any of the others, you can be certain that the entertainment at this theater has always been top notch.
Hamners' Variety Theater is less than a mile away from great Branson attractions like the Branson Titanic, the Hollywood Wax Museum, and Sight & Sound Theatre. If you'd like to stay near this theater, you'll find the following hotels also less than a mile away: Quality Inn - Shepherd of the Hills Expressway, Scenic Hills Inn, Westgate Branson Woods and more.
Reviews

J.R.
Chicago, IL
✓
Verified Traveler
This was one of our favorite shows during our trip. Highly recommended for families with kids, and adults too.