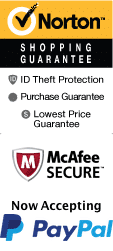 This venue is no longer in operation. Although it is no longer opened, the Starlite Theater has a legacy that will withstand Branson's history as it was home to some of the most beloved show productions offered in the Ozarks.
The theatre has a five-story glass atrium with 19,560 feet of glass that encases one of Branson's downtown streets. You'll find the Starlite Diner and the Starlite Gift Shop, all while watching the outside weather from inside the glass walls.
The 50s themed lobby has a gift shop and even a restaurant. But these amenities are no match for the wonderment of the great shows here at Starlite.
The theatre is located on Highway 76, within walking distance of Branson favorites. After the show, walk on over to the Hollywood Wax Museum. If you'd like to stay close, check out the lovely Best Western Center Pointe Inn.
Reviews

L.M. Yancey
Myrtle Beach South Carolina
✓
Verified Traveler
I saw the show for the first time in may 2007 it was a great show.. The cast was most talented and everyone who worked there were more than helpful as and friendly.. I have recommended it to everyone i know since i have come back.I most definitely will come see it again thanks for a great show.

Connie
Northwest Missouri
✓
Verified Traveler
We were in branson last week and saw 7 shows. The show starring the platters was by far and away the best show in branson. Not only were the platters every bit as good as they were many years ago, they were friendly and personable. They visited with us at the intermission and made us feel that they truly loved us bing there and performing for us. I would urge everyone to see this show at least once. If we come back next summer, i sure hope they are still there because we will certainly see it again.. We have also told everyone that asked us where the best show was. Thanks for a great time.

Sandra
Northwest La
✓
Verified Traveler
Wonderful show. The music, fun... Remembering when life was so simple! Great family entertainment. A show to see over again and again! The platters...Wow... What more do i need to say? Thanks for the memories.