Now Accepting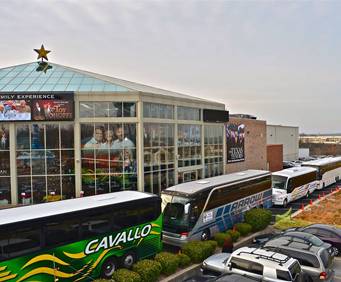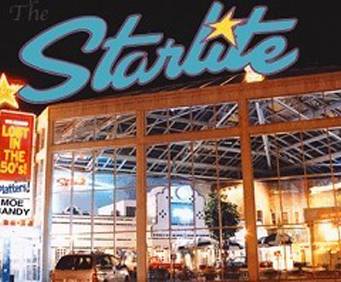 Starlite Theater in Branson, MO
3115 West State Highway 76 Branson, MO 65616





(
5.0
)
Based on

12

reviews ↓
A 50s theme carries throughout the Starlite Theater, from the decor to the entertaining shows.
The theatre has a five-story glass atrium with 19,560 feet of glass that encases one of Branson's downtown streets. You'll find the Starlite Diner and the Starlite Gift Shop, all while watching the outside weather from inside the glass walls.
The 50s themed lobby has a gift shop and even a restaurant. But these amenities are no match for the wonderment of the great shows here at Starlite.
The theatre is located on Highway 76, within walking distance of Branson favorites. After the show, walk on over to the Hollywood Wax Museum. If you'd like to stay close, check out the lovely Best Western Center Pointe Inn.
Theater Details
Seating Capacity: This theater can seat up to 900 people.
Gift Shop: There is a gift shop at the Starlite Theater.
Parking: Free Parking
Handicap Accessibility: This theater is handicap accessible.
Photography: Cameras and video cameras are allowed inside, but not during the show.
The following shows play at Starlite Theater:
The following shows PREVIOUSLY played at Starlite Theater:
Paul Harris brings his Southern charm to the stage of the Starlite Theater, with his hilarious stand-up comedy act.