Now Accepting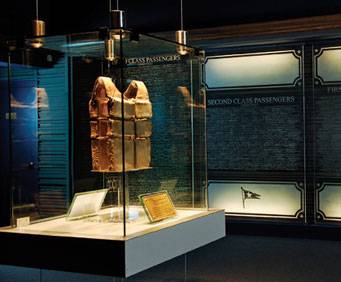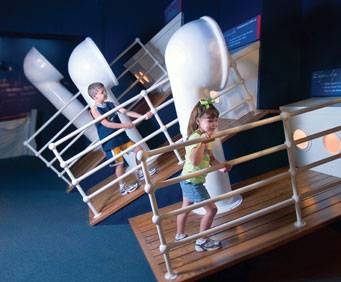 Titanic Museum Attraction in Branson, MO
3235 West 76 Country Boulevard Branson, , MO 65616





(
5.0
)
Based on

5

reviews ↓
The Titanic attraction in Branson, MO is a historical museum completely dedicated to the ill-fated ship, the Titanic, and its tragic end. The museum traces the history of the ship from its construction to the aftermath of its sinking. It is a great place to visit for anyone that is interested in history or loves the hit movie "Titanic."

The attraction serves to celebrate the passengers, ship, and everyone involved in the Titanic's voyage, including the crew. When guests visit the Titanic, they are given a boarding pass that features the name of an actual passenger of the ship. At the end of the tour, guests find out if the person whose boarding pass they were given was a survivor of the Titanic or one of the passengers or crew members who perished in its sinking.

The museum features more than 400 artifacts related to the Titanic, and some of them are actual items recovered from the ship, although many are to-scale replicas. Perhaps the most exciting feature is the exact replica of the ship's Grand Staircase. Visitors learn all about life on board the ship, and guests see how life differed on the ship based on whether one was a first class passenger, crew member, or third-class passenger. Many of the exhibits are interactive, and visitors can touch a replica of an iceberg to feel just how cold it is. The interactive exhibits are very popular with children. There are also two dogs at the attraction, Molly and Carter, who pay tribute to the two dogs that were also onboard the Titanic's voyage.
Events at Titanic Museum Attraction