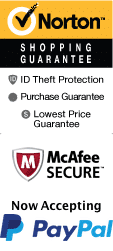 Waxy O'Shea's Irish Pub at Branson Landing in Branson, MO
235 Branson Landing Blvd Branson, MO 65616
As Branson's only Irish pub, Waxy O' Shea's is the place to go for classic Irish pub fare!
Craving some delicious food from across the pond? Head to Waxy O' Shea's where you can try some of the most delicious UK food. Sink your teeth into Scotch eggs, bangers and mash, or a classic Irish breakfast.
Don't worry for those who want something a little more casual. There are burgers, salads, a variety of appetizers, stews, soups, and more. Guests can also have a Guinness and enjoy the atmosphere.
Guests can also play some Wi-Fi darts or hit up happy hour for some awesome $1 Irish Corn Beef Sliders.