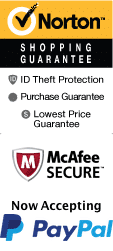 This theater is no longer in operation. Despite not being opened anymore, this venue was home to some magnificent singers and entertained masses throughout its time.
Right in the heart of Branson, you can find some of the best musical performances of this time. The Doug Gabriel Theatre is one that will not disappoint. The theatre is a family performance for families. Doug has worked his whole life with musical instruments and opened up his theatre to show it. Not only is Doug involved in musical performances and comedy, but his whole family is there to be in the show with him.
While working with his family, the family performs multiple times a week shows that will not disappoint. The show is designed to be a family show, which means it is perfect for a night out of the house, or for you to stop by while traveling through. The Doug Gabriel theatre combines comedy with their musical performances, guaranteeing a good life and a great time for everyone. He has been described as having a mesmerizing voice and his amazing guitar skills will shock you at how fast his fingers are moving. The show is one that you do not want to miss while traveling through Branson, MO.
With all the amazing musical performances available to you in Branson, the Doug Gabriel Theatre was one that did not disappoint and left its audiences with showstopping memories and smiling faces. Make sure you stop by while vacationing, or if you live in Missouri, come by to see the incredible performance.