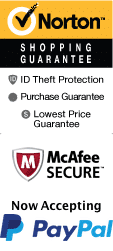 This multi-cinema movie theater brings some of the biggest motion pictures to life on the big screen.
Branson's Meadows Theatre features special events, like 'Free Popcorn Tuesdays,' that make your movie-viewing experience even more memorable.
When staying for an extended time, pack your trip full of even more extraordinary performances, without having to travel more than a couple of miles. The Meadows Theatre is located off of Gretna Road and is half a mile from the Sight & Sound Theatre. Kirby VanBurch Magic Show is only a mile away from the movie theater, and every show amazes the audience in a display of illusions, tricks, music and dance. Nearby hotels make your stay convenient, including the Westgate Branson Woods and the Scenic Hills Inn.