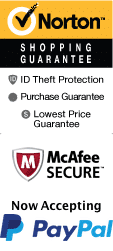 This theater is no longer in operation. Although the theater is no longer open and holding performances, its legacy lives on in the memories of those who were lucky enough to see a show.
All of the space at the Moe Bandy Theater is full of great entertainers and performances. They will dazzle and delight you with a mix of comedy, singing, dancing, and even bull riding. Performer Moe Bandy has won many country music awards, including an ACM Award.
Moe Bandy and his loveable sidekick Hargus bring a show filled with guitars, banjos, fiddles, dancing and even bull riding to entertain and astonish their audience with every performance. The Sons of the Pioneers brings back the ideal Old West romance to the audience's minds. The show features great music, dance and more.
Off of Highway 76, Moe Bandy has an ideal location for Branson visitors. It is nearby many top attractions, including Dolly Parton's Dixie Stampede Dinner & Show and the Hollywood Wax Museum. Convenience is granted when you stay at the Gazebo Inn, within walking distance of the hotel. Westgate Branson Woods, the Radisson Hotel Branson, and the Clarion Hotel at the Palace are also within a mile.