Celtic Throne: The Royal Journey of Irish Dance
Location: The Mansion Theatre, 189 Expressway Lane Branson, MO 65616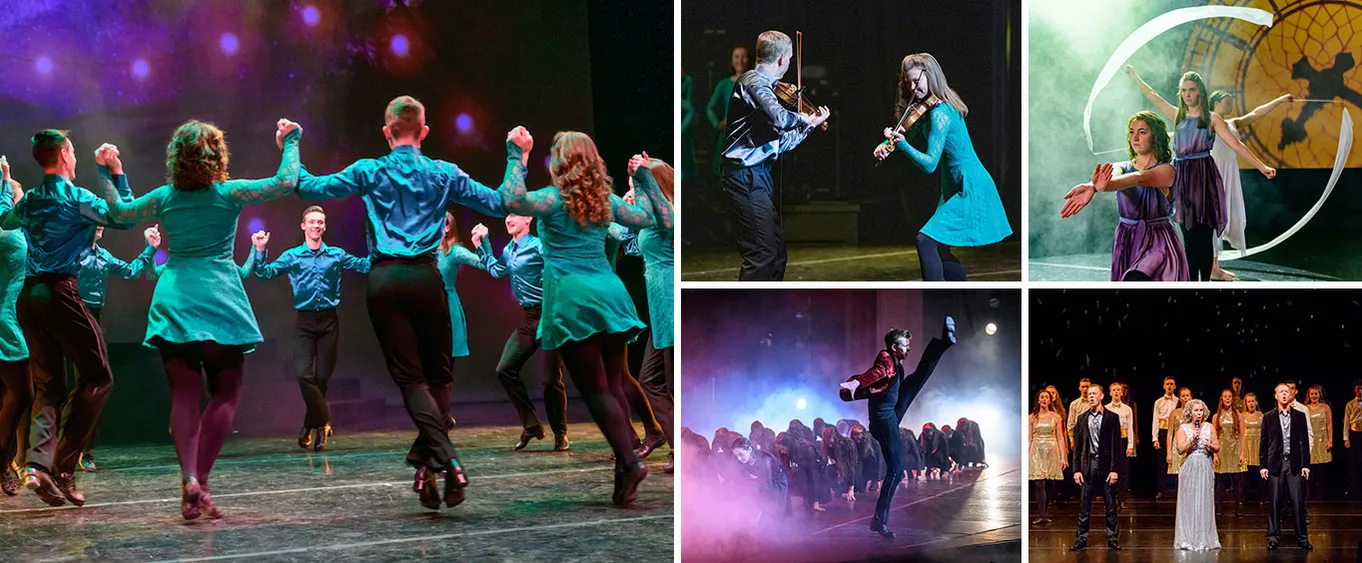 For one evening only in Branson, MO, experience the amazing showmanship and wonder of Celtic Throne: The Royal Journey of Irish Dance. This intriguing dance performance is sure to impress all who attend.
Take a journey through Celtic music and its influence with this interesting cultural production. Celtic Throne brings the magic of Irish dancing to the Ozarks through a variety of amazing segments. Visitors will enjoy watching the choreography as they are taken through the culture and history of Ireland.
From its origins under a monarchy to its people migrating to what is now modern day Ireland, you'll witness the birth of a nation so rich in culture, dance, and music. Follow along as you see traditional dances from the Hill of Tara as you learn about ancient Ireland; see dances from the Scottish Highlands; and follow along their journey of immigration to America and beyond.
You'll be introduced to all the important parts of Irish history from conflict to triumph, culture to religion. Each of the dancers completely embodies the essence of these cultural dances and is dedicated to their craft. The show also features original music from the talents of Golden Globe-nominated composer Brian Byrne.
Whether you love Irish culture or are Irish-descendent yourself, you are sure to have an amazing time enjoying some great history and music in Branson, MO. Grab your tickets for Celtic Throne: The Royal Journey of Irish Dance and experience all of the interesting Celtic aspects in the Ozarks.
Some other great activities you can enjoy while in the area include mini golf Branson MO, SDC Branson, Queen Esther Show Branson, White Water tickets, the Branson Car Museum, Terry Bradshaw Live, the Titanic Museum Attraction, Fritz Adventure Branson MO, some of the best shows in Branson MO, dinner shows in Branson MO, restaurants Branson offers, and great lodging like Big Cedar Lodge Branson MO.
Frequently Asked Questions for Celtic Throne: The Royal Journey of Irish Dance:
Approximately how long is the Celtic Throne: The Royal Journey of Irish Dance?

It lasts approximately 2 hours.

In what theater is the show held?

It is held at the Mansion Theater.

What type of parking do you have?

Parking is free.