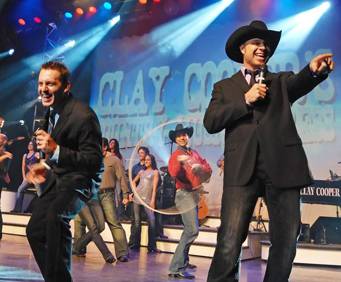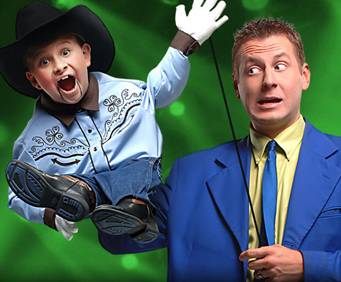 Clay Cooper Theater in Branson MO
3216 W 76 Country Blvd Branson, MO 65616
The following shows play at Clay Cooper Theater:
The following shows PREVIOUSLY played at Clay Cooper Theater:

Join the Tabuchi family for an unforgettable music show performance showcasing blazing violins, stunning harmonies, and world-class choreography of this musical extravaganza at the Shoji Tabuchi Show.





The Clay Cooper Theater is home to The Clay Cooper Theater is home to a variety of shows.a variety of shows.
Clay Cooper leads the Clay Cooper Country Music Express in incredible performances of country, comedy and more.
Clay started his Branson career when he was 16, performing in a youth band "The Texas Goldminors." As singer and bass player, he has expanded from that childhood band with more than 20 years in Branson, and his own self-titled theater.
In addition to Clay Cooper's Country Music Express, the theater presents several other entertaining productions.
Located on Highway 76 Country Music Boulevard, The Clay Cooper Theatre is situated near some of Branson's hottest attractions. It is just across the street from the Branson Titanic Museum, and in walking distance of hotels such as the Best Western Center Pointe Inn.
Theater Details
Seating Capacity: 1,058
Gift Shop: On site
Parking: There is handicap accessible parking
Photography: Cameras are allowed in the theater, but video cameras are not
Concessions & Dining: Purchases may be made at the theatre's on-site concession stand
Handicap Accessibility: The theatre is handicap accessible

By Date: