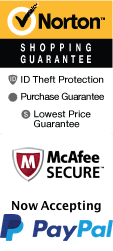 YOUR PEACE OF MIND IS OUR TOP PRIORITY
Should you need to cancel at any time, you have up to 48 hours from your vacation start date to do so for a 100% future travel credit.
Things to Do in Branson in October 2020

Top October Things To Do In Branson
Oct 1, 2020
to
Oct 31, 2020
Noah The Musical at Sight & Sound Theatres Branson
Schedule
Sight and Sound Theatres in Branson MO offers an accurate retelling of the bible story Noah and the Arc. This presentation of Noah and the Arc brought to the Sight and Sound stage is done in a grand design from the intricate set designs to the live animals included in the performance. Patrons will join Noah on his epic journey to fulfill the wish of God despite the impossible odds, the doubts of those that do not believe and his own feelings of being overwhelmed. Noah and the Arc the musical will give audiences a joyous sensation as they get to watch as Noah fulfills his quest, leading live animals through the crowd. The presentation of Noah and the Arc presented by Sight and Sound offers guests an overwhelming suspension of disbelief with their intricate and huge state-of-the-art live set designs for an unforgettable live performance. Noah and the Arc lasts for about two hours and fifteen minutes.
Oct 5, 2020
to
Oct 9, 2020
Larry's Country Diner
Schedule
Larry's Country Diner is a fun place to visit during the month of October when in the area of Branson, Missouri. The show is located in the Clay Cooper Theater and is about two hours long. This music show features fantastic performers such as the Sheriff, Renae, Nadine, and Larry. Additionally, the show includes a new special guest each week. These guest stars have included those such as Dailey and Vincent, Gene Watson, Riders in the Sky and T Graham Brown and many more. Situated in a setting resembling a real life diner, guests will enjoy gospel and country music as well as entertaining comedy skits. This show is family friendly as it is appropriate for all ages. The theater is handicap accessible and offers free parking. There is a restaurant in the theater for those who want to dine and a gift shop for guests interested in buying souvenirs.
Oct 1, 2020
to
Oct 22, 2020
Oak Ridge Boys
Schedule
The Oak Ridge Boys concert in Branson delivers some of the well-known songs that the audience can sing along with throughout the evening. While guests walk throughout the city in the cooler October air, they can seek comfort in the theater while enjoying the show. The Oak Ridge Boys interact with the audience as much as possible while asking some guests to step on the stage to help sing some of the songs. Guests are encouraged to clap along and sing as many songs as they know. Some people tend to dance in the aisles while listening to upbeat performances. The lights that cascade on the stage deliver a beautiful backdrop for the group to perform in front of so that they are all illuminated. One of the songs performed is "Elvira," a well-known song that often gets audience members tapping their toes. Handicap seating is available, and the show is suitable for all ages.
Oct 1, 2020
to
Oct 29, 2020
The Haygoods
Schedule

If you're planning a vacation around October, and you haven't ever gone to Ozarks, you should go and check out the October Haygoods. You are sure to have a great time with their family-friendly music("Haygoods"), entertainment and much more. Plus, who doesn't think of Hay when it comes to October? This is family-owned, making it the perfect place to take your family for a vacation. The Haygoods family band is sure to warm your hearts with their instrument playing. You are sure to have a great time and have something to talk about for years to come. Not only that, but your children will get a learning experience in musical arts. Need more before you think about going? How about the Haywoods, the show has been entertaining families for more than 25 years ("Haygoods"). Go see what they have to offer when October rolls around. You will have fun and enjoy for years to come. Reference Haygoods. (n.d.). Retrieved January 16, 2020, from https://www.bransonshows.com/activity/TheHaygoods.cfm
Country's Family Reunion
Schedule
Do you love the Country? Are you looking for something fun and entertaining to do with the whole family? If this sounds like you, maybe you should check out the Country's Family Reunion in October. You and your family can hear favorite classic country hits and watch a great music show. The Country's Family Reunion is held in the Ozarks at the Mansion Theater. You and your family will get to meet some of the artists that shaped the country music into what it is today. You will get to hear their stories; share some laughter and tears with them. You and your family would enjoy and talk about this for years to come. You will get to see a few artists that evening like Mickey Gilley, T. Graham Brown, and Jeannie Seely along with many more. This will be an amazing time to share with your family, and you will have a great time. You don't want to miss out on the October - Country's Family Reunion.
Oct 1, 2020
to
Oct 31, 2020
Presleys' Country Jubilee
Schedule
There is no better time to enjoy an old fashion Country Jubilee than during the month of October. The Presleys' Country Jubilee is a gospel show that the entire family will be able to enjoy. The Presley family is a local group of talented performers who have been performing in Branson for over 40 years. Gospel music has always been important to the Presley family as their great-great-grandfather founded Missouri's first Pentecostal church. The show will have you singing along to your favorite gospel songs. During the show's intermission, the cast will join the guests. You will be able to mingle with the cast, ask questions, and take pictures. In the beginning, the show started off in small theatre, however, the Presleys' show gained in popularity. They actually had to buy land and build their own theatre to accommodate all their fans. This is a must see show when visiting Branson in October.
View all events occurring during your stay