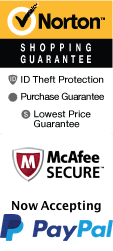 YOUR PEACE OF MIND IS OUR TOP PRIORITY
Should you need to cancel at any time, you have up to 48 hours from your vacation start date to do so for a 100% future travel credit.
Things to Do in Branson in October 2020

Top October Things To Do In Branson
Oct 1, 2020
to
Oct 31, 2020
Noah The Musical at Sight & Sound Theatres Branson
Schedule
Sight and Sound Theatres in Branson MO offers an accurate retelling of the bible story Noah and the Arc. This presentation of Noah and the Arc brought to the Sight and Sound stage is done in a grand design from the intricate set designs to the live animals included in the performance. Patrons will join Noah on his epic journey to fulfill the wish of God despite the impossible odds, the doubts of those that do not believe and his own feelings of being overwhelmed. Noah and the Arc the musical will give audiences a joyous sensation as they get to watch as Noah fulfills his quest, leading live animals through the crowd. The presentation of Noah and the Arc presented by Sight and Sound offers guests an overwhelming suspension of disbelief with their intricate and huge state-of-the-art live set designs for an unforgettable live performance. Noah and the Arc lasts for about two hours and fifteen minutes.
Oct 1, 2020
to
Oct 31, 2020
Showboat Branson Belle Lunch & Dinner Cruises
Schedule
One of the most interesting things you can do in Branson, Missouri during the month of October is to take one of the Showboat Branson Belle Lunch & Dinner Cruises. The cruise which lasts 2.5 hours includes a dinner and show that is appropriate for all ages. The main production that is held in the dining theater includes elements of comedy, magic, music and dancing. If you purchase a general seating ticket (children's menus and premium dining options are available) your meal will include a slow-cooked pot roast honey citrus chicken, garlic mashed potatoes, a salad and for desert Silver Dollar City's Lemon Berry Ice Cream Pie. The showboat which was launched in August 1994 was meant to given the passenger the experience of riding on a paddleboat and is modeled after boats from the 1800's era. The boat itself is over 122 feet high, has a length of 278 feet, can host up to 700 passengers and weighs over 2.5 million pounds.
Oct 1, 2020
to
Oct 31, 2020
Dolly Parton's Stampede Dinner & Show Branson
Schedule
October is the month of celebration. The common one that will come to mind is Halloween, but that is not the only thing October is known for. Besides the spooky times, you have the harvest, and you have the fall celebrations to take your mind off the bitter, cold months to come. Those celebrations come in any shapes or forms, but in the south, they come to life in the most country way imaginable. Down in Branson Missouri around this time you will find Dolly Parton's Stampede. It features dinner as you see a reenactment of the civil war through family-friendly games such as carriage races and barrel races. In between the sides competing you are treated to the southern bells' dancing to awe you. To a proud citizen of the south, I would not give up an opportunity to attend this for the world. It seems like the perfect way to send off the summer, greet the fall, and chase away the not-so-pleasant thoughts of the upcoming icy-cold winter!
Oct 1, 2020
to
Oct 31, 2020
Amazing Acrobats Of Shanghai
Schedule

For me, October provides the perfect weather for appreciating the performing arts whether it be through music, dance, or theatrics. AMAZE!'s Acrobatic Troupe perfectly combines all of these where you can enjoy viewing talented artists perform stomach-dropping aerial acrobatics, daring balancing acts, and fun foot juggling. I admire the feats of flexibility and strength that it takes for hoop diving, plate spinning, and chair balancing. I love the high energy of circus acts-- from their colorful costumes and eye catching stage settings to the high stakes trapeze flipping and rare, daring acts like motorcycles closely speeding past each other in a caged sphere set to energetic music. Not only will it be hard to tear your eyes away from the amazing acrobats of Shanghai, but it will be awe-inspiring watching the theatrical interpretation of classic stories. Afterwards you can pick up unique gifts crafted by local artists to remember the amazing performance you just watched!
Oct 1, 2020
to
Oct 29, 2020
The Haygoods
Schedule

October is a beautiful time to visit Missouri, and after spending the day looking at the fall splendor, spend the night on the town, and enjoy a show by the Haygoods. This is a family show that features a variety of music genres that will have the entire crowd dancing in their seats. The Haygoods are made up of six siblings who have been performing together for a long while. They got their first big gig in 1993 and never looked back. However, in 2001, they took the biggest risk of all and opened their venue. After a slow start, they have been on the road to success ever since. The group has toured China, and they have released their original music. This show is filled with music and everything else that is loved about Branson shows including amazing choreography, state-of-the-art lighting and sound, great costumes, pyrotechnics, and other special effects.
Oct 1, 2020
to
Oct 29, 2020
New Jersey Nights a Frankie Valli & the Four Seasons Celebration
Schedule

If you are passing through the Branson, Missouri area and want to enjoy an entertaining and original musical performance, be sure not to miss the New Jersey Nights: Frankie Valli and the Four Seasons Tribute show, intended for audiences of all ages. When watching New Jersey Nights, you and your family will take a journey through time, watching as talented performers bring the Four Seasons' hit songs of the 1960s, 1970s, and 1980s to life. The songs that you will see performed include such classics as "Big Girls Don't Cry", "Walk Like a Man", "Cherry", "Rag Doll", and many more, and the songs will be accompanied by incredible choreography and entertaining showmanship. New Jersey Nights is not only fun and energetic, but it allows you and your family to experience the band's hit songs, complete with terrific dancing, period-accurate costumes, a live band, and fantastic harmonies. The show will last approximately 2 hours and will be held at the Kings Castle Theater in Branson, Missouri, from September to November 2020. Be sure to buy your tickets now if you want to see this entertaining musical performance.
View all events occurring during your stay