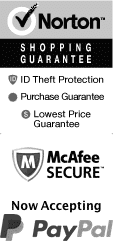 Things to Do in Branson, MO in October 2023
October is a great time to visit the Ozarks! Not only are the gorgeous leaves turning colors, but the area is brimming with attractions and activities to enjoy. From seasonal fun at Silver Dollar City to the classic dinner entertainment at Dolly Parton's Stampede and the stunning scenic cruises on the Branson Belle, there are so many things for guests of all ages to enjoy. Plus, there is a great variety of custom vacation packages, hotel options, and many other events to browse after checking the calendar.
Top Things To Do In Branson in October
Oct 2, 2023
to
Oct 28, 2023
Anthems Of Rock
Schedule

October is an ideal month to visit the Anthems of Rock show in Branson, as it provides a perfect blend of fall's cozy ambiance and unforgettable entertainment. Picture cooler weather, a vibrant autumn backdrop, and electrifying rock performances featuring hits from iconic bands like Queen, The Beatles, and Rolling Stones. Coupled with state-of-the-art sound and lighting, excellent choreography and talented singers, there is no better time than October's balmy nights to indulge in this nostalgic musical experience.
Oct 1, 2023
to
Oct 31, 2023
Branson Coaster
Schedule

October is the perfect month to visit the Branson Coaster. The cooler weather of Missouri's fall season enhances the thrill of zipping down the Ozark Mountains, making your ride comfortably exhilarating. The two-way downhill alpine coaster ride gets even more magical with the fall foliage on display, turning the surrounding landscapes into breathtaking canvases of reds, oranges and yellows. Stunning views, heart-pounding adventure, and crisp autumn air make the Branson Coaster a must-visit destination in October.
Oct 1, 2023
to
Oct 28, 2023
WhoDunnit Hoedown A Murder Mystery Dinner Show
Schedule

October is a great month to visit Branson, Missouri, and experience the WhoDunnit Hoedown Murder Mystery Dinner Show. This thrilling show features a hilarious performance by a talented cast, coupled with a delicious meal. During October, visitors can enjoy the added excitement of Halloween-themed shows, making for an unforgettable experience. The intimate setting and interactive nature of the show make it a great activity for groups or couples looking for a unique and exciting evening out.
Oct 3, 2023
to
Oct 28, 2023
Showboat Branson Belle Lunch & Dinner Cruises
Schedule
October is an ideal time to visit the Showboat Branson Belle. Experience the fall colors while cruising Table Rock Lake, savoring a decadent meal and enjoying a captivating show all within the stunning boat's Victorian charm. It's the perfect blend of entertainment and natural beauty, heightened by the crisp fall weather. As the boat moves lazily over the lake, you can watch leaves drift downward and the sun set gently – a mesmerizing October spectacle.
Oct 1, 2023
to
Oct 31, 2023
Dolly Parton's Stampede Branson
Schedule
Visiting the Dolly Parton stampede dinner-
Visiting the Dolly Parton stampede dinner is the perfect way for you and your family members to enjoy a great dinner with great music! You and your family members will have the opportunity to enjoy some delicious food while listening to some unique hits from the singer.
The stampede a dinner will have your children engaged and entertain throughout the entire dinner itself. You will not have to worry about your children throwing tantrums because of boredom issues, but instead as a family you guys will all be laughing and enjoying some quality time with one another. This is a guaranteed away for you and your children to bond together and to leave this trip with a lot of great memories that you guys will be able to share many years down the road from now.
Make sure you make your reservation as soon as possible so that you and your family or friends do not miss out on this amazing once in a lifetime dinner experience.
Oct 3, 2023
to
Oct 31, 2023
Queen Esther at Sight & Sound Theatres Branson
Schedule
October is the perfect time to visit the Sight & Sound Theatre in Branson for the epic performance of Queen Esther. The stunning production brings to life the biblical story in a way that will leave you in awe. The fall season adds an extra touch of beauty to the already picturesque surroundings of the theatre. With costumes, music, and a cast of talented actors, Queen Esther is an unforgettable experience that you don't want to miss. Book your tickets now for a truly captivating adventure.