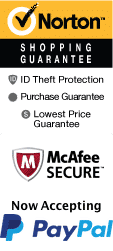 YOUR PEACE OF MIND IS OUR TOP PRIORITY
Should you need to cancel at any time, you have up to 48 hours from your vacation start date to do so for a 100% future travel credit.
Things to Do in Branson in October 2022
With October comes the changing of leaves and an array of amazing fall-friendly activities. Whether you want to sip on a pumpkin spice latte at Silver Dollar City or catch a great show at one of the marvelous theaters in the area, there are plenty of October adventures to be had in Branson, MO. Pair all of your favorite Branson activities with a hotel in the area for the best vacation yet.

Top October Things To Do In Branson
Oct 5, 2022
to
Oct 20, 2022
Oak Ridge Boys Live in Branson Missouri
Schedule
The Oak Ridge Boys concert in Branson delivers some of the well-known songs that the audience can sing along with throughout the evening. While guests walk throughout the city in the cooler October air, they can seek comfort in the theater while enjoying the show. The Oak Ridge Boys interact with the audience as much as possible while asking some guests to step on the stage to help sing some of the songs. Guests are encouraged to clap along and sing as many songs as they know. Some people tend to dance in the aisles while listening to upbeat performances. The lights that cascade on the stage deliver a beautiful backdrop for the group to perform in front of so that they are all illuminated. One of the songs performed is "Elvira," a well-known song that often gets audience members tapping their toes. Handicap seating is available, and the show is suitable for all ages.
Oct 4, 2022
to
Oct 28, 2022
ABBA Tribute: Thank You For The Music
Schedule
ABBA Tribute Thank You For the Music is a dynamic tribute to the Swedish pop supergroup. The show combines sweeping harmonies, high-energy dance routines, and huge personalities to create a dazzling and energetic performance. With so many hits to choose from, audiences will have a blast. Whether they are fans of the group or not, ABBA will always have a place in our hearts. ABBA Tribute Thank You For the Music is a modern show that pays tribute to the Swedish pop supergroup. It features dazzling lighting and video, as well as performances of the most popular songs by the group. The show's musical numbers are sung by a talented group of artists who sing in four-part harmony. The band has a highly entertaining stage presence, and it sells out early. If you are looking for a fun show to enjoy in Branson, this show is a great choice. ABBA Tribute Thank You For the Music features powerful harmonies, high-energy dance, big personalities, and a stunning video and lighting design. The show will be broadcast on BBC One and NBC. The production is directed by Johan Renck and executive-produced by Simon Fuller. The cast of ABBA Tribute focuses on the songs that defined the iconic Swedish pop group. ABBA Tribute - Thank You For The Music is a spectacular and energetic tribute to the Swedish pop supergroup ABBA. Featuring a high-energy dance show and big personalities, the show brings back memories of the iconic group. Replicating the ABBA sound and rhythm with a modern twist is sure to make anyone feel nostalgic and happy. The harmonies are powerful, and the vocals are electrifying. The ABBA Tribute Thank You For the Music show is an electrifying tribute to the legendary Swedish pop supergroup. It includes modernized versions of all of the group's greatest hits. The show also features four-part harmonies. The show is filled with high-energy dance, big personalities, and beautiful lighting and video, and it will have ABBA fans singing along with the show.
Oct 1, 2022
to
Oct 31, 2022
Duttons Family Theatre Shows
Schedule

The Duttons family performs musical shows that bring the whole family to the stage. Each member of the Dutton family plays an instrument and sings. Each member also acts like an actor. You will enjoy the show as much as the children. The Duttons are known for their wonderful stage performances and you can see why they're so popular. They have the best audience members. And, if you're not familiar with their work, you won't regret it. The Duttons Family Theater is a unique entertainment experience. Each show is a tribute to the Duttons family, whose musical prowess has made them famous across the world. The family is renowned for their high-quality Branson shows, and the theater is comfortable and convenient for all. You can even stay at the adjoining inn. You can also watch a tribute show to a famous artist or performer. The Duttons' musical shows are highly entertaining and feature dazzling effects and instrumental performances. They're also a close-knit family, and each show has stories about their own life. Their show is a unique blend of music, dance, and comedy that will keep your children spellbound. It's a perfect way to spend an afternoon or evening. Duttons' theatres are conveniently located near a shopping center and other attractions in Branson. The Duttons' music show features a variety of instruments and singers. The show is considered one of the best Branson attractions. If you're looking for an entertaining way to spend an evening, then consider visiting Duttons Family Theatre and taking your kids to the theater. There's no better way to spend an afternoon than with your family! A visit to the Duttons family theatre will make your trip to Branson even more special. If you're looking for a Branson family activity, consider attending a Dutton's show. It's a family-friendly event and is a great way to spend the night with your family. In addition to being entertaining, Duttons shows feature dazzling effects, intricate choreography, and funny moments. Duttons Family Theaters are also a great way to spend your Christmas vacation. They're a great place to bring your children. Duttons Family Theatre shows are a wonderful way to spend an afternoon. These shows are entertaining and feature dazzling musical instruments. The Duttons show is one of the most popular shows in Branson. And, the Duttons also host family concerts and Christmas parties. They're a great place to see a Duttons Family music show! If you're planning to see one of their performances, be sure to check out Duttons' website for dates and tickets! The Duttons Family Theater is a great place to take your kids to a show. These musical performances are fun for the whole family and are a must-see when you're in Branson. You'll be glad you did! There are many things to do in Branson and you'll find a great show for your kids! It is also fun to bring your friends. And the kids will love the Duttons' wacky antics.
Oct 1, 2022
to
Oct 29, 2022
The Haygoods
Schedule

October is a beautiful time to visit Missouri, and after spending the day looking at the fall splendor, spend the night on the town, and enjoy a show by the Haygoods. This is a family show that features a variety of music genres that will have the entire crowd dancing in their seats. The Haygoods are made up of six siblings who have been performing together for a long while. They got their first big gig in 1993 and never looked back. However, in 2001, they took the biggest risk of all and opened their venue. After a slow start, they have been on the road to success ever since. The group has toured China, and they have released their original music. This show is filled with music and everything else that is loved about Branson shows including amazing choreography, state-of-the-art lighting and sound, great costumes, pyrotechnics, and other special effects.
Oct 11, 2022
to
Oct 22, 2022
The Texas Tenors
Schedule
Famous country group, The Texas Tenors, will be performing live in Branson Missouri. After being seen on America's Got Talent, The Texas Tenors are one of country's most unique groups. The trio consists of Marcus Collins, JC Fisher, and John Hagen. Each artist brings incredible musical talent to the group in order to create unforgettable sound. The Tenors have had a great deal of success within the industry. Their album, Country Roots, was acclaimed by fans and critics alike. So much so that it managed to reach the number one spot on both classical and country Billboard charts. Other than being chart toppers they have also been featured in magazines, won multiple awards, and have had a large number of singles. Their live performances are always notable and feature a breathtaking display of vocals, unique instrumentation, and classic country style. The Texas Tenors are touring the country, including a stop at Branson. Be sure to order tickets at the Mickey Gilley Grand Shanghai Theatre in Branson, Missouri for an entertaining time.
Larry Gatlin and the Gatlin Brothers Live in Branson
Schedule
The Mansion Entertainment Center will be the house of Larry Gatlin and the Gatlin Brothers Live in Branson, Missouri during the month of October. Branson is a city with tons and tons of spectacles from county music to magic show shows but Larry and his brothers is a must see show while vacationing in Branson. A little more about the Gatlin Brothers, they are famous brothers who have several nominations for the Grammys, they have been on television several times and Larry is also a songwriter. Larry Gatlin and the Gatlin Brothers Live is one of the best country music shows thhat you should attend during your vacation, every spectacle has the latest hits of country music including their biggest hit "All the Gold in California". Country Music is part of Branson Missouri and what better way to embrace it than attending to Larry Gatlin and the Gatlin Brothers Live Show at the Mansion Entertainment Center during the month of October.
View all events occurring during your stay