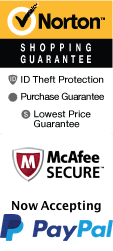 YOUR PEACE OF MIND IS OUR TOP PRIORITY
Should you need to cancel at any time, you have up to 48 hours from your vacation start date to do so for a 100% future travel credit.
Things to Do in Branson for October 2021
Enjoy a fantastic vacation in Branson, MO when you visit during the October 2021 season! Visitors of all ages will have a wonderful time experiencing the activities and attractions that make the Ozarks so great. Get out and create new memories when you visit during October with festivals, shows, and events.

Top October Things To Do In Branson
Oct 1, 2021
to
Oct 30, 2021
JESUS at Sight & Sound Theatres Branson
Schedule
The story of Jesus is known far and wide, this being attributed to the fact that he is an iconic figure in the bible, and every show that would be termed as inspiring will only be possible if his life history is shared. Sight & Sound's Jesus is a show that you do not want to miss since it comes with some special effects and, what is more, has a theatrical venue creation aspect. While watching the show, you will see some of the struggles witnessed and the miracles performed by Jesus. Although he was known as the son of a carpenter, the shows depict a picture of his humble beginning and miracles' performance not limited to his role as a prophet. Notably, you will also see Jesus' trials as you watch how he was named a rebel by the Pharisees in Jerusalem as he preached, and they also wanted him to stop spreading the good news. You will have fun as you watch all the Christina shows in 3 dimensions.
Oct 1, 2021
to
Oct 31, 2021
Dolly Parton's Stampede Dinner & Show Branson
Schedule
October is the month of celebration. The common one that will come to mind is Halloween, but that is not the only thing October is known for. Besides the spooky times, you have the harvest, and you have the fall celebrations to take your mind off the bitter, cold months to come. Those celebrations come in any shapes or forms, but in the south, they come to life in the most country way imaginable. Down in Branson Missouri around this time you will find Dolly Parton's Stampede. It features dinner as you see a reenactment of the civil war through family-friendly games such as carriage races and barrel races. In between the sides competing you are treated to the southern bells' dancing to awe you. To a proud citizen of the south, I would not give up an opportunity to attend this for the world. It seems like the perfect way to send off the summer, greet the fall, and chase away the not-so-pleasant thoughts of the upcoming icy-cold winter!
Oct 2, 2021
to
Oct 30, 2021
The Haygoods
Schedule

October is a beautiful time to visit Missouri, and after spending the day looking at the fall splendor, spend the night on the town, and enjoy a show by the Haygoods. This is a family show that features a variety of music genres that will have the entire crowd dancing in their seats. The Haygoods are made up of six siblings who have been performing together for a long while. They got their first big gig in 1993 and never looked back. However, in 2001, they took the biggest risk of all and opened their venue. After a slow start, they have been on the road to success ever since. The group has toured China, and they have released their original music. This show is filled with music and everything else that is loved about Branson shows including amazing choreography, state-of-the-art lighting and sound, great costumes, pyrotechnics, and other special effects.
Oct 1, 2021
to
Oct 30, 2021
The Best Baldknobbers Jamboree Show Tickets
Schedule
If you happen to be in Branson in November, don't hesitate to catch the famous Ballknobbers Show. First of all, don't be put off by the name. The Baldknobbers take their name from a famous gang of outlaws who lived in the area. What you should know is that the Baldknobbers actually were the first musical group to play and popularize Branson back in 1959. The group has been a family tradition ever since. The group is now in its third generation and is as popular as ever. If you want to see first-class country Western entertainment mixed with wholesome humor, this is the place to be. The Baldknobbers Jamboree is held in Branson's 925-seat Famous Theatre and is a very popular venue that puts on some of the best shows in Branson. The theatre is air-conditioned and offers handicapped and wheelchair seating. The music at the Baldknobbers is family orientated so the entire family can enjoy it.
View all events occurring during your stay