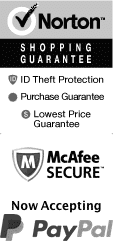 Things to Do in Branson MO in February 2023
Romance is in the air with Valentine's Day around the corner, and February is a great time for a beautiful getaway in Branson, MO. Whether you take a romantic dinner cruise, see a show, or enjoy all of the natural beauty of the Ozarks, you can have an amazing time with your loved ones.
Top Things To Do In Branson in February
Feb 9, 2024
to
Feb 24, 2024
Anthems Of Rock
Schedule

The Anthems of Rock is one of the year's premier events. At this event, local members of the community can pay tribute to rock music over the last several decades. Whether you are a big fan of rock music or want to share your favorite rock songs with others, At Anthems of Rock, you will be able to see plenty of quality entertainment on stage. While attending the event, you will have the opportunity to listen to old classic songs which will bring back memories of the past. There are many musicians who are celebrated at this event which include Queen, The Rolling Stones, Bon Jovi, Led Zeppelin, the Beatles, Aerosmith and the Eagles. With so many legendary musicians to listen to, this event is one of the most enjoyable in the local area each year. Whenever you are looking to attend Anthems of Rock, the best time to go is in February. It is at the beginning of the year and you can enjoy a musical event right before the spring. Admission is at its lowest during this time of year. You can also get tickets more easily as more are avaialble.
Feb 1, 2024
to
Feb 29, 2024
Branson Coaster
Schedule

Visiting the Branson Coaster in February is a thrilling experience. This alpine coaster nestled in Missouri's beautiful Ozark Mountains runs smoothly even in cooler months. February's offseason affords shorter lines, allowing plenty of opportunities to enjoy the ride's unique downhill and free-falling sensations. Plus, it's a spectacular way to admire the scenic winter landscapes. With the added bonus of reduced lodging rates in February, it's an adventure-filled getaway that also delivers great value for money.
Feb 3, 2024
to
Feb 24, 2024
WhoDunnit Hoedown A Murder Mystery Dinner Show
Schedule

February is the perfect time to experience the WhoDunnit Hoedown Murder Mystery Dinner Show in Branson. This interactive show is the perfect way to warm up on a cold winter's night, while enjoying a delicious four-course meal. Guests are immersed in the plot as they attempt to solve the murder mystery, with plenty of laughs and surprises along the way. The talented cast and unique setting make for an unforgettable evening of entertainment. Don't miss out on this one-of-a-kind experience during your visit to Branson.
Feb 10, 2024
to
Feb 24, 2024
The Haygoods Branson
Schedule

If you're planning a trip to Branson, February is the perfect time to catch The Haygoods' electrifying performance. This high-energy show is a family affair featuring talented siblings playing over 20 instruments with a combination of music, acrobatics, dance, and multimedia effects. With Valentine's Day specials and winter discounts, you can save big while experiencing a one-of-a-kind show that's perfect for all ages. Don't miss out on this Branson highlight and book your tickets to The Haygoods in February!
Feb 1, 2024
to
Feb 29, 2024
Redneck Comedy Bus Tour Branson, Mo
Schedule

February is the perfect time to enjoy the Redneck Comedy Bus Tour in Branson, MO. This unique activity is a hilarious and entertaining way to explore the city's landmarks and attractions. As the city is less crowded in February, visitors can enjoy the show without worrying about the long queues. The guides are knowledgeable and highly entertaining, making the experience even more memorable. So, don't miss out on the fun and visit Branson in February for a true redneck adventure!
Hughes Brothers Branson Music Show
Schedule
February is an ideal month to visit the Hughes Brothers Theatre in Branson, Missouri, as it plays host to a captivating show that will transport you back in time. The talented Hughes Brothers perform everything from opera to country and contemporary pop music, alongside talented dancers and jaw-dropping special effects. The variety of performances and excellent production make the Hughes Brothers show a must-see attraction. Even more special is that February is the month of love, and the Hughes Brothers show can create unforgettable moments for couples.