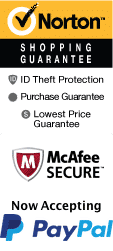 YOUR PEACE OF MIND IS OUR TOP PRIORITY
Should you need to cancel at any time, you have up to 48 hours from your vacation start date to do so for a 100% future travel credit.
Things to Do in Branson in February 2022

Top February Things To Do In Branson
Feb 11, 2022
to
Feb 27, 2022
Reza Edge of Illusion Magic Show
Schedule

Reza Branson is back at his home stage at the Branson Famous Theater, starting in February 2020, with his epic Edge of Illusion Magic Show. Come see stunning illusions, fabulous pyrotechnics, and maybe even participate in the show itself for the fun-filled audience participation. Reza delights his audience by combining jaw-dropping magic with comedy and charm, like in his famous Oreo trick. This mix of state-of-the-art production, masterful presence, and sincerity combine to create a magic show you won't ever forget. Reza has performed in over 31 countries over his long career and on countless TV shows, including Penn & Teller's Fool Us, constantly building his own unique approach to magic and entertainment, starting on the streets and continuing on world stages. Be the first to see him back on his home stage in Branson, MO in February, for an unforgettable show and a great story to share.
Feb 12, 2022
to
Feb 26, 2022
The Haygoods
Schedule

Be part of The Haygoods experience during the month of February in Branson, Missouri. The Haygoods is a group of family members of 5 brothers and one sister that started years ago is one of the top shows in the city of Branson, recommended by locals. The Haygoods family bring the most incredible spectacle every time they perform. What it is really amazing g about this group is that they have over 20 different instruments duri g their show, the most amazing choreography and light effects. Remember to attend this show duri g the month of February in Branson, Missouri. This show last approximately two hours, and let's not forget that their launch iij NV a new show this years so be the first one to attend this incredible show. The Haygoods is not a normal band, you will be amazed every minute of this show, this is not a regular band they bring a huge spectacle every time they perform. Worth every penny!
Feb 4, 2022
to
Feb 28, 2022
Legends in Concert
Schedule
Come and joins us to our February best entertainment performance called "Legends in Concert" in Branson, Missouri. Legends in Concert is a very famous spectacle in the city, where you're able to listen the top hits of your favorite artist like Elvis Presley, The Temptations, Blues Brothers, Garth Brooks and so much more. Legends in Concert is rated one of the top attractions in Branson, Missouri every night has the best of music and performances.
Feb 1, 2022
to
Feb 28, 2022
Grand Country Music Hall
Schedule

The Grand Country Music Hall Brings Fun to February It can be challenging to find fun winter activities for the whole family to enjoy this season, but a trip to the Grand Country Music Hall is a must. Based in Branson, Missouri, the Grand Country Music Hall is a family-friendly resort that offers endless entertainment and fun for all age groups. During the month of February, the resort offers many concerts to choose from, ranging in type from music to comedy and more, and they are conveniently available at various times throughout the day. With each concert lasting roughly two hours, the musical concerts feature everything from Old School Country to Ozarks Gospel, and the hilarious comedy specials will keep your family laughing all night long. There is even an Amazing Pets show, featuring talented animals rescued from countrywide humane societies. February is the perfect time to visit the Grand Country Music Hall and give your family a reason to smile during this winter season.
Feb 1, 2022
to
Feb 28, 2022
Branson Titanic - World's Largest Museum Attraction
Schedule
When you are looking for something to keep you and the kids entertained for a couple hours the place to be is the Titanic at Branson. If you are visiting during the cold months of February; this is the perfect activity to keep your family warm while you wander through the different exhibits. Their is also a special world exclusive exhibit during the month of February which includes a $1.7 million violin from the ship. You can also see the memorial room, 18-foot scale model, interactive captains bridge and even The Grand Staircase made from the same blueprints as the one on the ship. This will truly give you the full experience of being on the ship yourself. This museum makes learning about the history of the titanic fun for all ages. Be sure you don't forget to stop at the gift shop on the way out to pick up a special keepsake.
Feb 5, 2022
to
Feb 26, 2022
Redneck Comedy Bus Tour Branson, Mo
Schedule

If you have a desire to experience the very essence of the Ozarks, then get to packing. February would be the perfect time to get that special someone to enjoy pure fun and laughter on the Redneck Comedy Bus Tour in Branson, Mo. This get-a-way will deliver the best in seeing the Ozark Mountains and seeing the peak of what Branson has to offer by way of showcasing the hottest attractions, all the while enjoying the Redneck themed tour. The bus alone is a standout as it is a camo-decorated vessel. So, as you and your special someone climb inside to have a wonderful adventure of excitement, fun, and laughter, you will be sure to never forget all the insights of the fascinating areas and sites of Branson. Just imagine experiencing the mountains coupled with learning about redneck culture that include being educated about what makes Moonshine and Mountain Dew different from each other, the redneck latest trends in fashion; not to mention, what qualifications are required to a hillbilly or an actual redneck.
View all events occurring during your stay