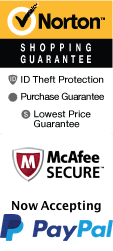 YOUR PEACE OF MIND IS OUR TOP PRIORITY
Should you need to cancel at any time, you have up to 48 hours from your vacation start date to do so for a 100% future travel credit.
Things to Do in Branson, MO in February 2021
Experience the best of the Ozarks! During February, there are plenty of fun adventures to embark upon. Treat your Valentine to a special romantic getaway vacation package or catch an awesome dinner show. No matter what you decide to do, you are sure to have a fantastic time in Branson, MO in February.

Top February Things To Do In Branson
Feb 6, 2021
to
Feb 27, 2021
The Haygoods
Schedule

Be part of The Haygoods experience during the month of February in Branson, Missouri. The Haygoods is a group of family members of 5 brothers and one sister that started years ago is one of the top shows in the city of Branson, recommended by locals. The Haygoods family bring the most incredible spectacle every time they perform. What it is really amazing g about this group is that they have over 20 different instruments duri g their show, the most amazing choreography and light effects. Remember to attend this show duri g the month of February in Branson, Missouri. This show last approximately two hours, and let's not forget that their launch iij NV a new show this years so be the first one to attend this incredible show. The Haygoods is not a normal band, you will be amazed every minute of this show, this is not a regular band they bring a huge spectacle every time they perform. Worth every penny!
Feb 2, 2021
to
Feb 27, 2021
Hughes Music Show
Schedule
Take your partner out this Valentine's Day or anytime this February to the unforgettable Hughes Brothers Music Show in Branson, Missouri. This show will last about two hours and offers entertainment from one of the most talented families of dancers, musicians, and singers in the area. You will get to experience a variety of music that includes gospel, rock, country, pop, and even Broadway. These brothers have been performing together for over 28 years so they have everything perfected. The brothers are not the only ones dancing. Since it has started, it has become a family affair. They have brought in their wives and children to bring the cast to over 50 members. Some things that you will get to enjoy will be a violin segment from the children, waltzes, and ballet, as well as plenty of comical moments. You can eat before you come or enjoy the on-site restaurant. One thing that is for sure, you will leave feeling happy and full of good vibes.
Feb 1, 2021
to
Feb 28, 2021
Hollywood Wax Museum
Schedule
Feb 1, 2021
to
Feb 28, 2021
Butterfly Palace and Rainforest Adventure
Schedule
To get your heart pumping, the Butterfly Palace and Rainforest Adventure Company have created a new exciting experience called the Living Rainforest Science Center and the Enchanted Butterfly Kingdom. Coming to the Rainforest Theater and Into the Heart of the Rainforest, this attraction is sure to enchant everyone's senses. While staying at the Rainforest Theater and Living Rainforest Science Center, you can enjoy all the fun you want while learning about the rainforest. A rare gift from the Butterfly Palace is also available with this show. While some shows are limited in numbers, all of the collectible butterfly pins are available in plenty. The Living Rainforest Science Center and the Enchanted Butterfly Kingdom will provide everyone with a special treat with their spectacular show. Not only do you get to learn about the rainforest but you get to feel the romance of the rainforest with an enchanted forest themed cruise. From watching moths and butterflies change in the rainforest to an interactive storybook style book and even a jungle safari, there is something for everyone to enjoy.
Feb 1, 2021
to
Feb 28, 2021
Grand Country Music Hall
Schedule

The Grand Country Music Hall Brings Fun to February It can be challenging to find fun winter activities for the whole family to enjoy this season, but a trip to the Grand Country Music Hall is a must. Based in Branson, Missouri, the Grand Country Music Hall is a family-friendly resort that offers endless entertainment and fun for all age groups. During the month of February, the resort offers many concerts to choose from, ranging in type from music to comedy and more, and they are conveniently available at various times throughout the day. With each concert lasting roughly two hours, the musical concerts feature everything from Old School Country to Ozarks Gospel, and the hilarious comedy specials will keep your family laughing all night long. There is even an Amazing Pets show, featuring talented animals rescued from countrywide humane societies. February is the perfect time to visit the Grand Country Music Hall and give your family a reason to smile during this winter season.
Feb 1, 2021
to
Feb 28, 2021
Chopper Charter Branson Helicopter Tours
Schedule

View all events occurring during your stay