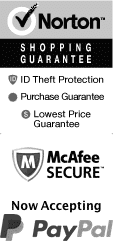 Things To Do In Branson, MO In February
Things To Do In Branson, MO In February, including Pierce Arrow Show, Haygoods, National Tiger Sanctuary in Branson, MO.
Top Things To Do In Branson in February
WhoDunnit Hoedown A Murder Mystery Dinner Show
Schedule

Thoughts of February conjure up the feelings of love, and what better way to spend time with those you love than at a Hoedown Murder Mystery Dinner. The show is filled with music, dancing, costumed characters all have a good time until the fiddler named Squeeky Bowman is killed. The question now is whodunnit? They encourage guests who want in on all the action to take part. However, those who want to observe from afar are advised to pay close attention while enjoying dinner. Anyone could be the killer. Through all the laughs and twists and turns, can you figure out who is responsible for murdering the fiddler player? The dinner features many favorites, including roasted chicken, pulled pork, corn on the cob, rice, salad, and roll. For dessert, everyone will enjoy a piece of white cake and plenty of beverage choices. After the show, take time to explore all that the Homestead offers.
Hamners' Unbelievable Family Variety Shows
Schedule

Feb 10, 2024
to
Feb 24, 2024
Haygoods
Schedule

Be part of The Haygoods experience during the month of February in Branson, Missouri. The Haygoods is a group of family members of 5 brothers and one sister that started years ago is one of the top shows in the city of Branson, recommended by locals. The Haygoods family bring the most incredible spectacle every time they perform. What it is really amazing g about this group is that they have over 20 different instruments duri g their show, the most amazing choreography and light effects. Remember to attend this show duri g the month of February in Branson, Missouri. This show last approximately two hours, and let's not forget that their launch iij NV a new show this years so be the first one to attend this incredible show. The Haygoods is not a normal band, you will be amazed every minute of this show, this is not a regular band they bring a huge spectacle every time they perform. Worth every penny!
Hughes Brothers Branson Music Show
Schedule
Take your partner out this Valentine's Day or anytime this February to the unforgettable Hughes Brothers Music Show in Branson, Missouri. This show will last about two hours and offers entertainment from one of the most talented families of dancers, musicians, and singers in the area. You will get to experience a variety of music that includes gospel, rock, country, pop, and even Broadway. These brothers have been performing together for over 28 years so they have everything perfected. The brothers are not the only ones dancing. Since it has started, it has become a family affair. They have brought in their wives and children to bring the cast to over 50 members. Some things that you will get to enjoy will be a violin segment from the children, waltzes, and ballet, as well as plenty of comical moments. You can eat before you come or enjoy the on-site restaurant. One thing that is for sure, you will leave feeling happy and full of good vibes.
Feb 5, 2024
to
Feb 27, 2024
National Tiger Sanctuary in Branson, MO
Schedule
A great place to visit during the month of February is the National Tiger Sanctuary, located in Branson, Missouri. The various tours are approximately one to two hours long and are appropriate for tourists of all ages. The sanctuary is host to more than a dozen lions and tigers and leaves tourists with an amazing experience. The guided walking tours, along with the knowledge of an experienced staff, help create a memorable visit for the entire family. Some of the tours include those such as the Awareness Tour, the Behind-the-Scenes Tour, the Feeding Tour and the You Feed the Cats Guided Tour. Additionally, there is a five hour tour, the National Tiger Sanctuary Day with the Director Tour, which allows guests to learn about animal care, feed the animals and includes lunch, a t-shirt, calendar and photo. The tours are handicap accessible and both cameras and video cameras are permitted. There is a gift shop on-site for those seeking souvenirs of their memorable day. Free parking is available at the site.
Feb 1, 2024
to
Feb 29, 2024
Dinosaur Museum Branson
Schedule
8.5 Million years ago the earth wasn't like today, but there was life. Huge animals roamed the land masses, oversized with huge heads, mostly long tails, and small short arms. The teeth were sharp, leading scientists to figure whether they ate meat or plants; and how much they must have needed to eat to keep going boggles the mind. Paleontologists dig all over the earth to find the fragile bones. Children are awed by the enormity of the animals that stand on large legs balanced overhead. Some are more than five stories high. And children have a special area where they can do activities that will help them imagine. The labs clean the fragile bones of dirt and growth, synthetic bones that are missing and must be made and weight figured so the unbalanced animal doesn't fall while on display. The museum is the only place to see these skeletons. Put the museums on your bucket list and in February, when the world is asleep, go see them.