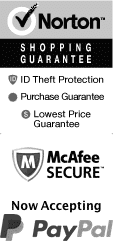 Things To Do In Branson, MO In August
Things To Do In Branson, MO In August, including Anthems Of Rock, Pierce Arrow Shows, Branson Coaster.
Top Things To Do In Branson in August
Aug 2, 2024
to
Aug 31, 2024
Anthems Of Rock
Schedule

August is an exquisite month to experience Branson's Anthems of Rock Show. The comfortably warm weather adds richness to this extravaganic blending of rock's greatest hits, performed by talented artists. The energy is infectious, as greats from Queen to The Beatles resonate through the vibrant atmosphere. Night-time performances under the starlit sky of August create an utterly memorable and cool diversion from day's heat. A perfect blend of classic rock nostalgia and summer vibes, this is a must-visit in August!
Aug 1, 2024
to
Aug 31, 2024
Branson Coaster
Schedule

In August, the warm summer weather in Branson, Missouri offers the perfect setting for an exhilarating ride on the Branson Coaster. This unique double alpine coaster allows you to control your speed, with its twisty bends offering thrilling views of the lush Ozarks scenery. The warm evenings also mean you can experience the magic of the coaster after dark, when it's beautifully lit up. August in Branson is definitely a peak time for coaster thrill-seekers.
WhoDunnit Hoedown A Murder Mystery Dinner Show
Schedule

August is the perfect time to experience the WhoDunnit Hoedown Murder Mystery Dinner Show in Branson, Missouri. Not only is the weather great for outdoor activities, but this unique show brings together the best of both worlds - an interactive murder mystery and a delicious dinner. Guests are invited to solve the mystery while enjoying a mouth-watering meal served by the talented cast. With exciting plot twists and humor thrown in, the WhoDunnit Hoedown is a must-see attraction for anyone visiting Branson in August.
Aug 1, 2024
to
Aug 31, 2024
Showboat Branson Belle Lunch & Dinner Cruises
Schedule
August is an optimal month to visit the Showboat Branson Belle, with Branson, Missouri typically offering warm, pleasant weather. Enjoy a unique American cruise experience showcasing stunning Ozark landscapes, while indulging in a delectable 3-course meal. Be entertained by top-tier performers with genres spanning from magic to music. This boat's iconic 1800s design offers a touch of nostalgia, further enhancing this unforgettable experience. August's vibrant sunset skies offer an irresistible backdrop for this enchanting lake cruise.
Aug 1, 2024
to
Aug 31, 2024
Pierce Arrow Shows
Schedule

August is the perfect month to catch the Pierce Arrow Show in Branson. The captivating performance is a must-see experience for any traveler. The show is filled with hilarious comedy, amazing vocal harmonies, and a fantastic set of musicians bringing energy to the stage. You'll have a blast singing along to all the hits and enjoying the interactive performance. Be sure to add this activity to your bucket list and experience the magic of Branson's entertainment district.
Aug 1, 2024
to
Aug 31, 2024
The Haygoods Branson
Schedule

For many families, Branson in August before the kids go back to school is a family tradition. There is so much to do, but there is one show of shows that should not be missed and that is the Haygoods. A family act ( 5 brothers and one sister) the family as a whole has been performing in Branson for many years and is the one show you should not miss in Bransom. Just ask the millions of people that have viewed the Haygood's thousands of previous shows. In fact, each year sell out a record number of shows. And no wonder, as the Haygoods perform a huge variety of music, everything from The Righteous Brothers to Rascal Flatts, Bruno Mars, Johnny Cash, and Willie Nelson. This band of six loves to play all kinds of music. This is a rip-roaring show that the entire family will enjoy, and as we say, buy your tickets early so you are not shut out. The show is held at the Clay Cooper Theatre, one of Bronson's finest theatres. Get your tickets today.