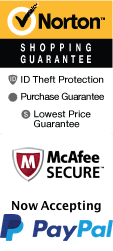 YOUR PEACE OF MIND IS OUR TOP PRIORITY
Should you need to cancel at any time, you have up to 48 hours from your vacation start date to do so for a 100% future travel credit.
Things to Do in August 2020

Top August Things To Do In Branson
Aug 7, 2020
to
Aug 31, 2020
Amazing Acrobats Of Shanghai
Schedule

Add some fun to your summer when you attend the Amazing Acrobats of Shanghai show in Branson. This performance is sure to have you at the edge of your seat as you view the aerial acrobatics, colorful costumes, juggling, dancing as well as other stunts featured in the show. This show lasts approximately up to two hours, is appropriate for all ages, handicap accessible and there is no flash photography allowed. These talented individuals range in age and they put everything into making this show a memorable experience for you. You will witness as the performers defy the laws of gravity as they ride motorcycles around and around the inside of a caged sphere, perform stunts that leave you speechless such as juggling, to yo-yo tricks, balancing, aerial acrobatic numbers, mask changing, storytelling and so much more. Don't miss this opportunity I experience the Acrobats of Shanghai's amazing stunts at the Mickey Gilley Theatre.
Aug 7, 2020
to
Aug 29, 2020
Noah The Musical at Sight & Sound Theatres Branson
Schedule
Noah and the Ark is a story that many people know and heard about but this is an amazing musical that you should not miss at Sight and Sound Theaters in the city during the month of August. What is really amazing about this musical is that they have actual animals in their show, it is very rare to mix live a lot animals and this show really nailed it. Noah the musical has approximately 45 cast members and last approximately two hours and a half. This show is family friendly and appropriate for all ages. Noah the musical is a storytelling show about the actual Bible story, very accurate, narrative and with an excellent representation. This musical is one of the favorites shows in the city, their high quality of music and performers makes it unique. Come and join us at Sight and Sound Theaters during the month of August and enjoy Noah the Musical.
Aug 7, 2020
to
Aug 31, 2020
Dolly Parton's Stampede Dinner & Show Branson
Schedule
Dolly Parton's Stampede Dinner and Show is an spectacle you don't want to miss out if you want to enjoy a walk on a horse, dinner and amazing stunts, all of this in just one show in Branson, Missouri during the month of August. Dolly Parton is a very famous country music singer and songwriter, she started her career in 1956 and continue to grow as a person and as a business woman. One of her famous spectacles takes place at the 35, 000 square foot arena. This ticket also includes an opening act that takes place at the Carriage Room. Dolly Parton's Stampede Dinner and Show includes a horse ride and a four course meal. What else could you be possibly be looking on a show? This show offers everything you need to have the perfect night out with your family, friends, significant other or by yourself. Witness all the amazing stunts, fireworks and of course the best country music ever!
Aug 7, 2020
to
Aug 29, 2020
Showboat Branson Belle Lunch & Dinner Cruises
Schedule
The Showboat Branson Belle, a paddle boat providing customers with beautiful and scenic tours of Table Rock Lake since 1994, offers a serene yet exciting 2.5 hour experience. This August, come aboard the Showboat Branson Belle and experience the Ozarks from a completely unique perspective. Activities on board include a wide-ranging variety show (featuring comedians, ventriloquists, acrobats, and more), world-class local dining, and unparalleled views of the incredible scenery from upper viewing decks. August is the perfect time to book your next adventure aboard the Showboat Branson Belle and make the most of a summer getaway or a much-needed staycation. Previous passengers praise the "wholesome, fun, and entertaining" experience, the "polite and professional" service, and the "top-notch" performances. This August, see what everyone is talking about by booking your experience on the Showboat Branson Belle. With something for everyone in the family to enjoy, you won't regret your decision.
Aug 7, 2020
to
Aug 30, 2020
Reza Edge of Illusion Magic Show
Schedule

End out the summer with a bang this August in Branson, Missouri by enjoying the Reza Edge of Illusion Magic Show. During this two hour show, you will get to enjoy magic tricks and illusions that are sure to wow people of all ages. It is known as one of the most exciting and exhilarating in the Branson, Missouri area. Reza is one of the best performers in the industry. He has a personality unlike any others in the business. At his shows, he will even come into the lobby to meet his fans and sign autographs. He has been performing for many years as a part of a larger group. However, his individual act is much more impressive. He has spent years perfecting his solo performance to make it the most enjoyable experience possible. One of his most well-known, unique tricks would be the Oreo trick, that you will have to see at the show!
Aug 8, 2020
to
Aug 29, 2020
The Haygoods
Schedule

Welcome to historic Branson Missouri. The jewel of the Ozarks. August is a great time to experience the beauty of Missouri. The Haygoods family variety performance is a perfect way to enjoy the music that Branson is famous for. The Haygoods where a premier act in Silver Dollar City. Their popularity landed them a spot in Branson. This is a family endeavor that is sure to please everyone that will come to see it. The talent this family possesses is mind blowing. Each member has their own touch that, when combined, will amaze you. The talent is supported by a beautiful theater that is state of the art and comfortable. It represents the talent that Branson has fostered for years. The area is a premier entertainment mecca that is sure to delight every taste and fancy. Branson has so much to offer the visitor and entertainment lover. The surrounding area is known for the spectacular views and amenities. This is fun for the whole family.
View all events occurring during your stay