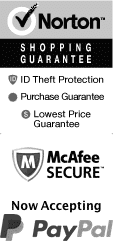 Things to Do in Branson in August 2023
Explore the entertainment scene and everything that Branson has going on in August 2023! From classic dinner shows like the Dolly Parton Stampede to fun family adventures like Bigfoot Fun Zone, there are so many ways to get in a final vacation or two before the kiddos head back to school.
Top Things To Do In Branson in August
Aug 1, 2023
to
Aug 31, 2023
WhoDunnit Hoedown A Murder Mystery Dinner Show
Schedule

August is the perfect time to grab your deerstalker and head to Branson, Mo., to have the ultimate experience in sleuthing. Oh, you don't know what a deerstalker is? Well, that is the hat that Sherlock Holmes wears and you will need it along with your thinking cap to solve a mystery at the WhoDunnit Hoedown A Murder Mystery Dinner Show. Just imagine, Sherlock Holmes in the Ozarks. You will have 90 minutes of pure fun while you gather clues to solve the "who done it" of "who done its" while also letting your taste buds explore and have fun with a magnificent feast of goodies to include herb chicken that has been roasted to perfection, rice pilaf, smoked pulled pork, grilled corn on the cob and the fluffiest rolls that would surely entertain those taste buds. This is one of those shows that will have you bringing out your detective skills. Shear family fun like no other as the whole clan gets to check their sleuthing abilities along with others
Aug 1, 2023
to
Aug 31, 2023
Hamners' Unbelievable Family Variety Shows
Schedule

Illusion, magic, singing, dancing and so much more at Hamners Variety Teather in Branson Missouri during the month of August. Dave Hamner and his wife are the ones that started this show and as a family are constantly changing and growing at first they just started with a magic and illusion show but as years pass by they have improved their show by adding more performances such as dancing, singing and comedy. Join us at Hamners' Variety theater and enjoy a magical night with the Hamners' Unbelievable Family Variety Shows during the month of August. This show last approximately two hours it is family family no age restrictions very fun and entertaining. Come and witness the most amazing show awards winning show in Branson, Missouri and as a bonus you can meet and greet the Haygoods, do not wait any longer and get your tickets now to the one and only Hamners' Unbelievable Family Variety Shows.
Aug 1, 2023
to
Aug 31, 2023
Branson Belle
Schedule
The Showboat Branson Belle, a paddle boat providing customers with beautiful and scenic tours of Table Rock Lake since 1994, offers a serene yet exciting 2.5 hour experience. This August, come aboard the Showboat Branson Belle and experience the Ozarks from a completely unique perspective. Activities on board include a wide-ranging variety show (featuring comedians, ventriloquists, acrobats, and more), world-class local dining, and unparalleled views of the incredible scenery from upper viewing decks. August is the perfect time to book your next adventure aboard the Showboat Branson Belle and make the most of a summer getaway or a much-needed staycation. Previous passengers praise the "wholesome, fun, and entertaining" experience, the "polite and professional" service, and the "top-notch" performances. This August, see what everyone is talking about by booking your experience on the Showboat Branson Belle. With something for everyone in the family to enjoy, you won't regret your decision.
Aug 1, 2023
to
Aug 26, 2023
Haygoods
Schedule

For many families, Branson in August before the kids go back to school is a family tradition. There is so much to do, but there is one show of shows that should not be missed and that is the Haygoods. A family act ( 5 brothers and one sister) the family as a whole has been performing in Branson for many years and is the one show you should not miss in Bransom. Just ask the millions of people that have viewed the Haygood's thousands of previous shows. In fact, each year sell out a record number of shows. And no wonder, as the Haygoods perform a huge variety of music, everything from The Righteous Brothers to Rascal Flatts, Bruno Mars, Johnny Cash, and Willie Nelson. This band of six loves to play all kinds of music. This is a rip-roaring show that the entire family will enjoy, and as we say, buy your tickets early so you are not shut out. The show is held at the Clay Cooper Theatre, one of Bronson's finest theatres. Get your tickets today.
Aug 1, 2023
to
Aug 31, 2023
Dolly Parton's Stampede Branson
Schedule
August is a fantastic time to visit Branson and have one last family blast before the kids go back to school. And there are so many shows to see in Branson but one show that is completely different is Dolly Parton's Stampede Dinner Show in Bronson. For the star of the show, although there are expert riders as well, are 32 of the best trained and most beautiful horses anywhere. And the show is presented in an Amazing 35,000 feet rodeo arena owned by Dolly. Prior to the show, there is a country feast. And although the food is not Michelin restaurant-quality, this home-cooked Southern feast garners no complaints from the crowd. After the feast comes the show, and what a show it is. There is plenty of good old-fashioned Ozark music to get your heart to stomping, but this rodeo on steroids is a fantastic crowd-pleaser. Heightening the show is the element of competition. The riders are introduced and they go through a number of side-splitting events from traditional barrel racing to pig chasing. Dolly's Stampede seems to transport you and your family into a faraway time when things were simpler, and Dolly Wouldn't have it any other way.
Aug 1, 2023
to
Aug 31, 2023
Reza Branson Edge of Illusion Magic Show
Schedule

End out the summer with a bang this August in Branson, Missouri by enjoying the Reza Edge of Illusion Magic Show. During this two hour show, you will get to enjoy magic tricks and illusions that are sure to wow people of all ages. It is known as one of the most exciting and exhilarating in the Branson, Missouri area. Reza is one of the best performers in the industry. He has a personality unlike any others in the business. At his shows, he will even come into the lobby to meet his fans and sign autographs. He has been performing for many years as a part of a larger group. However, his individual act is much more impressive. He has spent years perfecting his solo performance to make it the most enjoyable experience possible. One of his most well-known, unique tricks would be the Oreo trick, that you will have to see at the show!