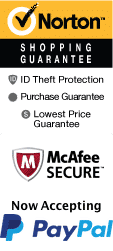 YOUR PEACE OF MIND IS OUR TOP PRIORITY
Should you need to cancel at any time, you have up to 48 hours from your vacation start date to do so for a 100% future travel credit.
Things to Do in Branson in August 2022
Take a trip to Branson, MO for an amazing August getaway. With school starting up this month, it's the perfect time for a family vacation with the entire family. Whether you want to enjoy some of the great rides at Silver Dollar City, catch a dinner and show at Dolly Parton's Stampede, or visit some of Branson's hottest attractions, there is something for everyone. Be sure to check out all of the hotel options in the area as well to complete your vacation package.

Top August Things To Do In Branson
Aug 2, 2022
to
Aug 31, 2022
JESUS at Sight & Sound Theatres Branson
Schedule
August is one of the most popular months in Branson, as parents love to take their kids for one last blast before returning to school. However, Branson is not just about theme parks as the Life of Jesus Biblical presentation at the Sights and Sounds Theatre in Branson, a world-famous Gospel orientated theatre. This two-hour show uses special effects and state-of-the-art lighting and backgrounds as well as realistic costumes to bring the Life of Jesus to Life with a fantastic cast and even live animals. So rarely do people get to experience live entertainment from a Christian point of view, and this show will dazzle you as well as thrill you spiritually. The 2,000 seat theatre is fabulous, and the huge backdrops and scenery will enthrall the entire family. As well as Jesus you can meet figures such Peter, Mary Magdalene, and Nicodemus as Jesus brings his message of salvation to the world. The show is Biblically accurate and is inspiring to say the least. Come see a different kind of show on your Branson vacation.
Aug 1, 2022
to
Aug 31, 2022
Dolly Parton's Stampede Dinner & Show Branson
Schedule
August is a fantastic time to visit Branson and have one last family blast before the kids go back to school. And there are so many shows to see in Branson but one show that is completely different is Dolly Parton's Stampede Dinner Show in Bronson. For the star of the show, although there are expert riders as well, are 32 of the best trained and most beautiful horses anywhere. And the show is presented in an Amazing 35,000 feet rodeo arena owned by Dolly. Prior to the show, there is a country feast. And although the food is not Michelin restaurant-quality, this home-cooked Southern feast garners no complaints from the crowd. After the feast comes the show, and what a show it is. There is plenty of good old-fashioned Ozark music to get your heart to stomping, but this rodeo on steroids is a fantastic crowd-pleaser. Heightening the show is the element of competition. The riders are introduced and they go through a number of side-splitting events from traditional barrel racing to pig chasing. Dolly's Stampede seems to transport you and your family into a faraway time when things were simpler, and Dolly Wouldn't have it any other way.
Aug 2, 2022
to
Aug 27, 2022
The Haygoods
Schedule

For many families, Branson in August before the kids go back to school is a family tradition. There is so much to do, but there is one show of shows that should not be missed and that is the Haygoods. A family act ( 5 brothers and one sister) the family as a whole has been performing in Branson for many years and is the one show you should not miss in Bransom. Just ask the millions of people that have viewed the Haygood's thousands of previous shows. In fact, each year sell out a record number of shows. And no wonder, as the Haygoods perform a huge variety of music, everything from The Righteous Brothers to Rascal Flatts, Bruno Mars, Johnny Cash, and Willie Nelson. This band of six loves to play all kinds of music. This is a rip-roaring show that the entire family will enjoy, and as we say, buy your tickets early so you are not shut out. The show is held at the Clay Cooper Theatre, one of Bronson's finest theatres. Get your tickets today.
Aug 1, 2022
to
Aug 31, 2022
Branson Titanic - World's Largest Museum Attraction
Schedule
We all love the movie titanic and some of us even wants to visit the titanic where Jack and Rose found their love. But you can actually visit a real titanic museum that is construct to replicate the exact ship that was onces set to sail. In Branson, Missouri the titanic museum is now open to family with over 400 authentic artifacts and exhibitions showing you inside the reality of the titanic ship. During the visit, you will get to experience famous exhibits like Grand staircase - replica, first class - replica, memorial wall, and so much more. The Branson titanic museum is the state of the art, it represents the historic culture and it an ideal place for history enthusiast. The best thing about museum is that it is interactive, where children can learn how to send sos signal and adults can learn about the true history of titanic and how it actually hit the iceberg.
Aug 1, 2022
to
Aug 31, 2022
Grand Country Music Hall
Schedule

Immerse yourself in a Country Music adventure during the month of August at the Country Music Hall in Branson Missouri. Country Music Hall is perfectly located and has 6 of the most favorite shows in the city like Grand Jubilee, Comedy Jamboree, Amazing Pets, Down Home Country, New South Gospel Branson Country USA and Ozark Country. Every show is full of energy and with amazing atmosphere. Another advantage of the Grand Country Music is that is perfectly located around shops and restaurants so you could also take a tour before the shows. Grand Country Music Hall is one of the places you don't want to miss during your visit to Branson, Missouri it is a very iconic place to enjoy country music. All of their shows are top rated because of their unique performances, great music and amazing atmosphere. Do not miss it out during the month of August in Branson, Missouri.
Aug 1, 2022
to
Aug 31, 2022
King's Castle Theatre Shows
Schedule

View all events occurring during your stay