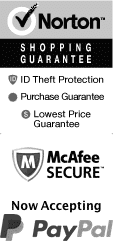 Things to Do in March in Branson, MO
Spring Break is just around the corner, and a March adventure is certain to be a blast. Branson, MO comes alive during March, with places like Silver Dollar City opening for the season. You can experience plenty of fun with dinner shows, cruises, and plenty of adventures in the Ozarks. Book your getaway today!
Top Things To Do In Branson in March
Mar 1, 2024
to
Mar 30, 2024
Anthems Of Rock
Schedule

In March, Branson's Anthems of Rock show is an unmissable experience. This time of the year perfectly sets up the mood for appreciating classic rock tunes, with slightly warm weather and lesser crowds. The electrifying performances of iconic rock anthems will blow you away. From Queen to The Beatles, hear experienced artists brilliantly recreate legendary tracks. Immerse yourself in fantastic light shows, gripping special effects, and high energy that will leave you craving for more - a perfect March trip to Branson.
Mar 1, 2024
to
Mar 31, 2024
Branson Coaster
Schedule

Visiting the Branson Coaster in March offers a unique blend of exhilaration and scenic beauty. Spring awakening sets the backdrop with blooming redbuds and dogwoods framing the track. Riders control the speed, adding a customized thrill to the gravity-powered ride. Experience the rush of zipping down the Ozark mountainside at your own pace, taking in the crisp, fresh air and emerging foliage. With smaller crowds, the exhilarating journey on the Branson Coaster becomes even more personal and enjoyable.
Mar 2, 2024
to
Mar 30, 2024
WhoDunnit Hoedown A Murder Mystery Dinner Show
Schedule

March is a fantastic time to experience the WhoDunnit Hoedown Murder Mystery Dinner Show in Branson. As the weather begins to warm up and the flowers start to bloom, this exciting show will keep you on the edge of your seat with its thrilling storyline and hilarious cast. You'll enjoy a delicious three-course dinner while trying to solve the mystery alongside the characters. Be sure to book in advance as this popular show tends to sell out fast during the peak season!
Mar 2, 2024
to
Mar 30, 2024
The Haygoods Branson
Schedule

March is a fantastic month to catch the exhilarating performance of the Haygoods in Branson. As Spring approaches, the family of musicians and acrobats showcase their impressive talents with a high-energy show. Incorporating a unique blend of modern and traditional music, spectacular lights and stunning special effects, the Haygoods entertain audiences of all ages. Don't miss out on this unforgettable experience while enjoying the scenery and attractions of Branson.
Mar 12, 2024
to
Mar 30, 2024
Showboat Branson Belle Lunch & Dinner Cruises
Schedule
March is an ideal month to visit Showboat Branson Belle; the scenic charm of early spring offers a mesmerizing backdrop to the spectacular live shows on board. As the paddle wheel churns, witness breathtaking views of Table Rock Lake on this two-hour voyage. Enjoy toe-tapping music, side-splitting comedy, and savory meals, all included in your ticket price. Their Dinner, Show, and Sightseeing Cruise is a unique experience that defines Branson entertainment.
Mar 2, 2024
to
Mar 30, 2024
Redneck Comedy Bus Tour Branson, Mo
Schedule

March is the perfect time to experience the Redneck Comedy Bus Tour in Branson, MO. The weather is mild and the scenery is beautiful as you cruise around Branson aboard a custom-built Ozark Mountain bus. The tour offers a unique and hilarious look at Ozarks culture, complete with local characters and witty commentary. Experience the best of Branson's beauty and humor as you enjoy this one-of-a-kind adventure. Don't miss out on the fun that March brings to the Redneck Comedy Bus Tour!