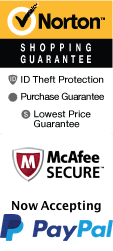 YOUR PEACE OF MIND IS OUR TOP PRIORITY
Should you need to cancel at any time, you have up to 48 hours from your vacation start date to do so for a 100% future travel credit.
Things to Do in Branson in March 2021
Explore the many things to do in Branson, MO. March brings the beginning of spring, making it perfect for branching out into outdoors adventures in the Ozarks. Visitors will be pleased to find a multitude of fantastic attractions, activities, and more in the city. Choose all of your favorites and pair it with lodging to create the perfect vacation!

Top March Things To Do In Branson
Mar 1, 2021
to
Mar 31, 2021
Hughes Music Show
Schedule
Come this March and enjoy a performance that you will never forget; these 5 wonderful brothers will be showing you all they have and giving you a show worthy of a king. The Hughes Brothers have actually been performing as a group for almost 30 years now and will be putting on a show of beautiful singing coupled with graceful dances that will be sure to take your breath away. To accompany this show will be cunning-edge sound and lighting design the likes of which you have never seen before. They will be bringing you a variety of musical tastes from country, to rock, and even gospel so that it will be enjoyed no matter your choice of music. They now have over 50! members that will accompany them in this performance that range from dancing and singing groups to a violin performance by the children of the group. So come this March and be blown away by the Hughes Brothers performance.
Mar 1, 2021
to
Mar 31, 2021
Butterfly Palace and Rainforest Adventure
Schedule
In March, spring is in the air and so are the butterflies making the Palace and Rainforest Adventure located in Branson, MO, a great activity for the entire family. Colorful butterflies that represent over sixty species make their home within the sanctuary. Guests can walk along the paths and watch the butterflies as they land on flowers, walls, the walkways, and even the guests. Make sure to bring a camera to capture these vibrant creatures. There are even magnifying glasses, which allow guests to get a closer look, and guests can feed the butterflies' nectar that is provided during the tour. Besides the beautiful butterflies, there are other activities to enjoy, which include the Living Rainforest Science Center, where kids can learn about animals and even pet a lizard. Other attractions include the Banyan Tree Adventure, Emerald Forest Mirror Maze, and the Rainforest Theater. After an eventful day, make sure to stop at the gift shop to take home some souvenirs to remember the trip.
Mar 1, 2021
to
Mar 31, 2021
Grand Country Music Hall
Schedule

March marks the beginning of spring, and the Grand Country Music Hall has all of the best shows to launch the season. Whether I am looking to spend a Sunday morning enjoying the harmonies of sweet, heartfelt gospel music featuring the Ozark Gospel Music Show, or entertaining the whole family while we enjoy the Amazing Pets show; March has something to offer every member of my family. With show times spanning all hours of the day, and into the night, the choice of entertainment is second to none. The Grand Country Music Hall offers an excellent variety of superb country music shows such as the Ozark's Country featuring the Bilyeus and Friends, or when we are looking to enjoy family fun and laughter, there is no better show than the Comedy Jamboree, which is guaranteed to have our family in stitches. Hands down, the whole family will enjoy spending the day experiencing a wide range of wholesome family shows this March provided by the Grand Country Music Hall.
Mar 1, 2021
to
Mar 31, 2021
Shipwrecked Treasure Museum at Branson Landing
Schedule
If a few hours a week can be spent away from home, take a short drive to Branson Landing in Missouri. Satisfy your thrill of history next March and bring the kids. Treasure abounds and tales of lost voyages are told. Inspire the family to learn and explore the many interactive exhibits designed to entertain the young and young at heart. Interested in 17th-century maritime warfare? Pirates and the nations that pursued them for their crimes have both been lost, and later found, at sea. Weapons of all kinds are on display that was used to fight over the gold and silver bullion being transported across the sea. Get a feel for the real treasure and how it was obtained from the depths of the sea. How was it found? What was used to retrieve it? As you depart the Shipwrecked Treasure Museum, the ghosts of history will stay with you for years to come. Next time, bring all your friends and make it a group activity.
Mar 13, 2021
to
Mar 31, 2021
JESUS at Sight & Sound Theatres Branson
Schedule
With the end of winter and coming of spring this March why not celebrate the rebirth of nature with the cast and crew of Jesus at Sound & Sight Theaters Branson. From humble beginnings to harsh persecution, witness the joyous teachings and miracles of Jesus. Accompanied by Peter, Mary Magdalene, Nicodemus, and many others watch live on stage the beloved story of love, forgiveness, persecution, and sacrifice. Be apart of the tale of Jesus as a story as old as time is performed with incredible detail. A timeless tale now being told live on stage, alongside with breathtaking special effects, intricate backdrops that shift along with the story, living breathing animals, original music and scripts, and fantastic actors that outperform any and all expectations. With the end of winter and the rebirth of spring come this March to experience the glorious live performance of Jesus at Sound & Sight Theaters Branson.
View all events occurring during your stay