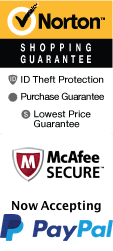 YOUR PEACE OF MIND IS OUR TOP PRIORITY
Should you need to cancel at any time, you have up to 48 hours from your vacation start date to do so for a 100% future travel credit.
Things to Do in Branson in March 2021
Explore the many things to do in Branson, MO. March brings the beginning of spring, making it perfect for branching out into outdoors adventures in the Ozarks. Visitors will be pleased to find a multitude of fantastic attractions, activities, and more in the city. Choose all of your favorites and pair it with lodging to create the perfect vacation!

Top March Things To Do In Branson
Mar 3, 2021
to
Mar 31, 2021
Reza Edge of Illusion Magic Show
Schedule

When looking for some magical entertainment, consider taking a trip to the Reza Edge of Illusion Magic Show in March. The show is located at the Branson Famous Theatre in Branson, Missouri. The show lasts approximately two hours and is acceptable for an audience of all ages. Handicap seating is available with options for wheelchair seating and aisle seating. Non-flash photography is permitted in the theater. This high energy show features magical illusions and tricks to astound all members of the audience. It is filled with comedy, pyrotechnics and interactive audience participation. Additionally, the theater hosts the Reza Edge of Illusion Magic Show Christmas Spectacular for the holiday seasons. There is a fifteen to twenty minute intermission during the shows. After the show, Reza will come out to the lobby to sign autographs for guests. Free parking is available at the theater. Souvenirs can be found at the on-site gift shop.
Mar 2, 2021
to
Mar 30, 2021
The Haygoods
Schedule

The Haywoods are a family that puts on great performances in the Branson area and they put on great performances on a state-of-the-art stage. In the month of March, every Saturday you can see this family perform many musical styles. Your vacation in the Ozarks will be filled with entertainment and there will be a variety of instruments the Haywoods will use having you dance the night away. The Haywoods started playing instruments at a young age and in 1993 they landed a job at Silver Dollar City and became the best-rated acts in Branson. There are six siblings which are five brothers and one sister and any age group can attend this event so bring your children along with you and Haywood's show will bring beautiful costumes, visual elements, and light and sound that will bring you great energy. You will enjoy country music, country rock, choreography, and special effects so this will be one of the best vacations you and your family will never forget.
Mar 5, 2021
to
Mar 31, 2021
Hamners' Unbelievable Family Variety Shows
Schedule

Because the Hamners' Unbelievable Family Variety Shows have been rated as the number one best seller in variety shows; this is one show you will not want to miss while visiting Branson, Missouri. The outdoor elements of Branson in March can be quite chilly; therefore, Hamners' Unbelievable Family Variety Show offers a great escape to sit back, relax, and experience a show of a lifetime. The Hamners' are a talented husband and wife duo that have co-produced a wonderful show for visitors to experience. From dancers, acrobatics, illusionists, and more, surprises will be around every corner during this two-hour event. This is the perfect entertainment for audience members of all ages and it is sure to be one show that no one will want to miss during their visit. Plus, they have countless positive reviews that express just how wonderful the show was and how much of a lasting impression it has left of past audience members.
Mar 12, 2021
to
Mar 31, 2021
Presleys' Country Jubilee
Schedule
Presleys' Country Jubilee is in Branson, MO, and they are the perfect gospel variety that anyone could ever go see, and their music is played all year around there at the Branson park. It is a wonderful thing to go see in the upcoming part of the year for the whole family, because it is something for the family to get out and enjoy themselves and get away from home and have some fun for once. They have performed in the Ozark mountains for four generations, and it was brought down through their ancestors also. When you go to one of their shows, it warms the hearts of many people and they want to go hear more of their music. During the intermission, the group mingles along with the guests that came to hear them and shake their hands and talk with them and get to know them as friends. When you do have a chance to go through Branson, MO make a special trip to go visit the Presleys' Country Jubilee
Mar 1, 2021
to
Mar 31, 2021
Anthems Of Rock
Schedule

The Anthems Of Rock concert is an event in Branson, Missouri. Guests who attend the concert will enjoy the likes of many classic rock bands. The event is suitable for all age ranges. If you require a wheelchair for mobility assistance, there will be seating available for you. Guests who enjoy the Anthems Of Rock show will take home many memories from the night. Many of these patrons will be there because they grew up listening to the acts being covered by local artists. The Anthems Of Rock concert will be performed by many local artists. These artists will cover many rock classic acts such as Pink Floyd, Journey, Bon Jovi, and many more. Some guests might bring their cameras with them. If you want to take pictures during the concert, you cannot use the flash on your camera. Those guests who are visiting Branson, Missouri, should take at the moment and absorb in the Anthems Of Rock concert. There will be many memories to relive and create. If you do not know where to go for your next vacation, consider Branson, Missouri.
Mar 1, 2021
to
Mar 31, 2021
Dublin's Irish Tenors and The Celtic Ladies
Schedule

Seeing the Irish Tenors is a treat at any time of the year, but there is something extra special seeing them in the month of March. Whether you are Irish or only Irish at heart, you will be singing along to all of your favorite Irish songs. The Irish Tenors will perform favorites as "Cockles and Mussels", and "Danny Boy,", but it does not stop there. They will also perform many of the popular pop, opera, and swing hits. Joining the men are The Celtic Ladies. Anyone who sees them on stage has instantly fallen in love with the ladies. They combine Irish dancing with their music to give the audience a great performance. They will perform favorite Irish songs such as "Scarborough Fair". They will also perform a variety of popular adult contemporary songs. You can not get more Irish than these groups, and it is a perfect way to celebrate St. Patricks Day this March.
View all events occurring during your stay