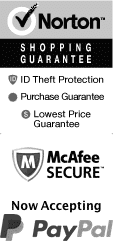 Things to Do in Branson in March 2023
Head to the Ozarks for an amazing spring vacation. Whether you're taking a family trip or celebrating spring break with some friends, Branson is a great place to visit. Enjoy attractions like Silver Dollar City or take a cruise on the Showboat Branson Belle. There are plenty of great activities, hotels, vacation packages, and more to choose from.
Top Things To Do In Branson in March
Mar 23, 2023
to
Mar 30, 2023
WhoDunnit Hoedown A Murder Mystery Dinner Show
Schedule

At the historic Shepherd of the Hills Homestead, you will find a thought-provoking and entertaining night for the entire family with the Whodunnit Hoedown: A Murder Mystery Dinner Show. Enjoy a delicious dinner followed by a delectable dessert while solving the mysterious murder of Squeeky Bowman, a famous and much-beloved fiddler. The 90-minute show includes comedic shenanigans, murder, amazing food and desserts, and family-friendly entertainment. Audience participation is available and encouraged for those that love a more immersive experience. If participating in the show is not what you have in mind, you can still enjoy the evening while putting your detective skills to use. March is a great time of year to take your family to the show. Start your spring off on the right foot and send winter on its way! If you think you can help solve the murder, head on over to Branson, Missouri and immerse yourself and your family in a fun, exciting, and enjoyable evening!
Mar 23, 2023
to
Mar 31, 2023
Hamners' Unbelievable Family Variety Shows
Schedule

Because the Hamners' Unbelievable Family Variety Shows have been rated as the number one best seller in variety shows; this is one show you will not want to miss while visiting Branson, Missouri. The outdoor elements of Branson in March can be quite chilly; therefore, Hamners' Unbelievable Family Variety Show offers a great escape to sit back, relax, and experience a show of a lifetime. The Hamners' are a talented husband and wife duo that have co-produced a wonderful show for visitors to experience. From dancers, acrobatics, illusionists, and more, surprises will be around every corner during this two-hour event. This is the perfect entertainment for audience members of all ages and it is sure to be one show that no one will want to miss during their visit. Plus, they have countless positive reviews that express just how wonderful the show was and how much of a lasting impression it has left of past audience members.
Mar 23, 2023
to
Mar 31, 2023
Dolly Parton's Stampede Branson
Schedule
Branson, Missouri is not only a beautiful city but it is also a place where you can enjoy top shos like Dolly Parton's Stampede Dinner during the month of March. Dolly Parton's Stampede Dinner is not just any experience as it offers a four course meal while you enjoy of incredible music, stunts, fireworks and so much more.
Mar 23, 2023
to
Mar 30, 2023
Reza Branson Edge of Illusion Magic Show
Schedule

When looking for some magical entertainment, consider taking a trip to the Reza Edge of Illusion Magic Show in March. The show is located at the Branson Famous Theatre in Branson, Missouri. The show lasts approximately two hours and is acceptable for an audience of all ages. Handicap seating is available with options for wheelchair seating and aisle seating. Non-flash photography is permitted in the theater. This high energy show features magical illusions and tricks to astound all members of the audience. It is filled with comedy, pyrotechnics and interactive audience participation. Additionally, the theater hosts the Reza Edge of Illusion Magic Show Christmas Spectacular for the holiday seasons. There is a fifteen to twenty minute intermission during the shows. After the show, Reza will come out to the lobby to sign autographs for guests. Free parking is available at the theater. Souvenirs can be found at the on-site gift shop.
Mar 23, 2023
to
Mar 31, 2023
Branson Belle
Schedule
Branson Belle, a classic showboat providing cruises that feature delicious meals and entertainment, is a great cruise to board and tour White Landing River this March. Modeled to replicate the ships used in the 1800s with a maximum speed of 11 miles per hour and a capacity of 700 passengers, Branson Belle was launched in August 1994 and has been offering visitors an experience of the good old days along the Ozarks. The cruises give clients the opportunity to lay back and wind down while exploring amazing sceneries along the Table Rock Lake in the Ozarks of northwestern Arkansas and southwestern Missouri. Passengers can also enjoy entertainment by an energetic entertainment team that offers a wide range of entertainment activities like music and dancing. Besides enjoying incredible views and high-quality entertainment, Branson Belle serves passengers with delicious dishes with the main ones being honey citrus chicken, mashed potatoes, and salad.
Mar 23, 2023
to
Mar 30, 2023
Haygoods
Schedule

In March spring break is always around the corner and what better place to be than in Branson, Mo to take in a dazzling show like The Haygoods. You and your family can come and enjoy the spectacular show of the Haygood family. The Haygood show consists of 6 siblings, 5 brothers and 1 sister. The oldest started taking violin lessons at the age of 5 and his talent only grew. From there, the other siblings began to display their talents and the rest as they say is history as this family is known for their wonderful shows and performances. It has been called a fiery experience of pure talent with a range of entertainment from comedy, dance numbers with choreography like no other to the best in song. The pyrotechnics gives it that extra boost to be fiery, literally. It does not matter if you like country or country rock; not to mention pop and much more, this family delivers it all and transforms their stage to a show of shows.