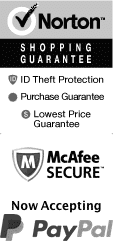 Things to Do in Branson in June 2023
Make your June 2023 your best vacation yet by booking a great vacation to Branson, MO! The Ozarks are full of things to do and the June lineup is chock-full of fun adventures, shows, attractions, and more. Whether you decide to see one of the Jesus shows in the area, visit Branson Landing, or check out great lodging like Big Cedar Lodge Branson MO, there is something for every traveler.
Top Things To Do In Branson in June
Jun 1, 2023
to
Jun 29, 2023
WhoDunnit Hoedown A Murder Mystery Dinner Show
Schedule

Branson has been a major tourist attraction in Missouri, United States, since the 1990s. This June, families searching for the perfect family getaway should look no further than WhoDunnit Hoedown A Murder Mystery Dinner Show. The live murder mystery show can be enjoyed by both younger or older members of your family, with live music and dancing present to complement the evening entertainment. Is WhoDunnit Hoedown A Murder Mystery Dinner Show worth it? Yes, the show is worth it, and you will get value for the cash spent on the show's tickets. You can enjoy the 90-minute live murder mystery show as you enjoy delicious cuisine and bond with your family. The show offers a personalized and immersive experience that will captivate you and your loved ones. The cast is made up of funny, but witty characters. Their costumes are a match for the hillbilly lifestyle, and the cast's goofy personalities make them fun to watch. The entire family can enjoy WhoDunnit Hoedown A Murder Mystery Dinner Show, and this is why you should watch Branson this June.
Jun 1, 2023
to
Jun 29, 2023
Hamners' Unbelievable Family Variety Shows
Schedule

If you and your family are fans of magic and illusion, you'll love the fascinating acts that are part of Hamner's Unbelievable Family Variety Show. This wacky and entertaining show is led by a husband and wife team who encourage family fun, so you may want to make this outing part of your Missouri vacation. The Branson-based show features beautiful exotic birds, live singing, and thrilling performances the whole family can enjoy. There are also comedy acts through the show that will keep you and your loved ones thoroughly entertained. Of course, you'll also see stunning major tricks, optical illusions and circus-style acts that will leave you speechless. You also don't want to miss the solo and group singing performances from the talented, professionally trained show participants. Hamner's Unbelievable Family Variety Show has been awarded several awards as well, such as the International Merlin Award and earned the 2017 Certificate of Excellence from TripAdvisor.
Jun 1, 2023
to
Jun 30, 2023
Branson Belle
Schedule
June is the best time of year for a lunch or dinner cruise on the Showboat Branson Belle. The cruise has breathtaking scenery along Table Rock Lake, entertainment, and delicious food to eat. The entertainment is a variety shows with comedy, live bands, singers, and dancers. They perform music from the 1960's and on. On the lunch and dinner menu is honey citrus chicken, pot roast, green beans, mashed potatoes, ice coffee or tea, and lemon berry ice cream pie. There is a special kid menu with chicken tenders, mac and cheese, apple slices, ice cream, juice or milk. This tour lasts 2.5 hours and has a restaurant and gift shop on site. The showboat has three levels with seating and dining for participants. The dock where passenger board has shops to visit. They offer holiday themed and specialized cruises during the year. Table Rock Lake has 800 miles of beaches, boats and marinas, and a dam and powerhouse to see.
Jun 1, 2023
to
Jun 30, 2023
Dolly Parton's Stampede Branson
Schedule
Bring your friends and family along for a foot-stompin' good time when you visit Branson, Missouri this upcoming June and see the Dolly Parton's Stampede Dinner and Show! This fun and amazing live performance includes live animals with 32 horses, pigs, buffalo and more! Guests will even be treated to see exciting events such as live pig races, spectacular barrel racing, breathtaking lumberjack relays, thrilling carriage races and a real buffalo stampede! And what is a show without music? You will find yourself clapping, stompin' and perhaps even singing along to the Ozark mountain tunes during the show. And of course a spectacular dinner is included too! Your delectable meal is served true Ozark-style with scrumptious vegetable soup, mouth watering barbecue pork loin, and corn on the cob! We must not forget about the comedy act with Cowboy Skeeter as he keeps the audience laughing in their seats between performances. This dinner and show is appropriate for all ages, so be sure to bring the youngin's along for a good time to be had by all!
Jun 1, 2023
to
Jun 30, 2023
Reza Branson Edge of Illusion Magic Show
Schedule

If you are looking to have your mind blown with awesome tricks and magic stunts that are not usually performed by the average magician, then grab the family or friends and head out to the Reza Edge of Illusion Magic Show that's happening in Branson, MO. Everyone is in for a breathtaking good time as they are dazzled by elements of illusion that they have never seen before being performed right before their very eyes. It's time to take in a different type of entertainment that will have you coming back for more and give the family memories that will last a lifetime. Reza himself will not only perform for everyone but will be on hand to give out autographs and is ready to put on a spectacular show that no other illusionist has ever given. So sit back or hold on to the edge of your seat because this show is about to take the audience into the area of magic where they have never been before.
Jun 1, 2023
to
Jun 30, 2023
Queen Esther at Sight & Sound Theatres Branson
Schedule
June - Queen Esther at Sight & Sound Theatres Branson This is the show that has touched people of all ages, across cultures and throughout the world. Now, for a limited time only, come experience this powerful story as told by our namesake, Queen Esther. In Hebrew tradition, we have counted her among the great Jewish figures of history and a woman who heroically saved her people from annihilation. In the Bible, she is known as "Queen Esther" and she is the only person to be mentioned as Queen of Persia in the Bible. In Hebrew tradition, we have counted her among the great Jewish figures of history and a woman who heroically saved her people from annihilation. The show follows Queen Esther's personal journey as she disguises herself in order to save her own people which are now being threatened by Haman, an arch-enemy. This show appeals to people of all ages and will remind them of the power of following their dreams, even when it is dangerous. This Lehigh Valley premiere production is directed by Eric Beecher and features a cast of professional actors. The show runs at seven performances only (June 5 - 8) in the Sally Graingers' Sight and Sound Theatres in Branson, Missouri.