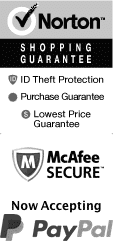 Things to Do in Branson in June 2024
Explore the beautiful city of Branson, MO during an awesome June adventure. There are so many things to see and do in the area, offering an incredible array of adventures. Do not miss out on exploring places like Silver Dollar City, Dolly Parton's Stampede, Bigfoot Fun Park, and more!
Top Things To Do In Branson in June
Jun 1, 2024
to
Jun 29, 2024
Anthems Of Rock
Schedule

June is the perfect month to attend the Anthems of Rock show in Branson. The weather is ideal for enjoying this indoor spectacle whilst taking trips around town. Appreciate vibrant lighting and intense multimedia that grace this musical extravaganza, providing a rock concert feel. Witness world class performers recreate classics from The Rolling Stones, The Beatles, Queen, and more - a perfect way to herald the summer. Experience the ultimate rock party this June in Branson.
Jun 1, 2024
to
Jun 30, 2024
Branson Coaster
Schedule

June is an ideal month to enjoy the thrilling Branson Coaster in Branson, Missouri. During this time, the weather is perfect for outdoor activities. The ride itself is exhilarating. You enjoy a breathtaking view of the Ozark scenery as you glide down the terrain-tailored track in the day's bright light, and under a clear starlit sky by night. June's long days also mean extended hours to experience the rush, making it the perfect time to visit.
WhoDunnit Hoedown A Murder Mystery Dinner Show
Schedule

June is the perfect month to experience the WhoDunnit Hoedown Murder Mystery Dinner Show in Branson. The show takes place on a vintage train, and the mild summer weather makes for an enjoyable journey. Enjoy a delicious meal while solving a murder mystery with your fellow passengers. Actors aboard the train interact with all guests, making for a truly immersive experience. With the added bonus of longer daylight hours, the scenic route provides stunning views of the Ozark Mountains. Make sure to add this activity to your Branson itinerary in June!
Jun 1, 2024
to
Jun 29, 2024
Showboat Branson Belle Lunch & Dinner Cruises
Schedule
June is a fantastic month to experience the Showboat Branson Belle. As summer blooms, the charming boat glides on the beautiful Table Rock Lake, against an expanse of lush landscapes in full splendor. Perfect weather amplifies the captivating live performances, ranging from magic shows to musical extravaganzas that light up the evenings. The blend of scrumptious meals, top-tier entertainment, and stunning views create an immersive sensory extravaganza, making June visits remarkably special.
Jun 1, 2024
to
Jun 29, 2024
Pierce Arrow Shows
Schedule

June is the perfect time to experience the Pierce Arrow Show in Branson. Beat the summer crowds and enjoy a night filled with laughter and amazing music. This award-winning variety show will leave you in awe with its talented cast, hilarious comedy, and incredible vocal performances. From country classics to the latest hits, the Pierce Arrow Show will have you tapping your feet and singing along. Don't miss out on this unforgettable experience this June!
Jun 1, 2024
to
Jun 29, 2024
Redneck Comedy Bus Tour Branson, Mo
Schedule

June is the perfect time to experience the hilarious Redneck Comedy Bus Tour in Branson, Missouri. This one-of-a-kind activity combines laughter with sightseeing as you explore the city onboard a unique open-air bus. With the warm weather and longer days, you can soak up the stunning Ozark scenery while being entertained by the talented performers. Get ready for non-stop laughter, hilarious redneck antics, and an unforgettable experience that will leave you with memories to cherish. Don't miss out on this side-splitting adventure in June!