YOUR PEACE OF MIND IS OUR TOP PRIORITY
Should you need to cancel at any time, you have up to 48 hours from your vacation start date to do so for a 100% future travel credit.
Branson, MO Winery Tours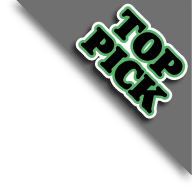 For an unforgettable afternoon or evening, one of the Lunch & Dinner Cruises is the perfect addition to your itinerary.
Available 151 days between May 28 & Dec 31
May 29
12:00 PM
4:00 PM
8:00 PM
May 30
12:00 PM
4:00 PM
8:00 PM
May 31
N/A
Sold Out
Jun 05
12:00 PM
4:00 PM
8:00 PM
Jun 06
N/A
Sold Out
Jun 07
N/A
Sold Out
Jun 12
12:00 PM
4:00 PM
8:00 PM
Jun 13
N/A
Sold Out
Jun 14
N/A
Sold Out
>
You and your friends can learn about the basics of winemaking in the fun one hour class located on an 85-acre vineyard with this winery tour. Cameras and video cameras are allowed and there is a gift shop on site for all your memorabilia. As you go through the class, you'll learn about some of the wines made at Mount Pleasant's 85-acres of grapevines located in the heart of the Augusta Appellation Wine District. Everyone in your group will love trying new things and learning about the processes of winemaking. As this is a wine tasting tour, guests must be 21 and older.
Available 70 days between Apr 14 & Dec 11
Apr 15
N/A
Sold Out
Apr 16
N/A
Sold Out
Apr 18
N/A
Sold Out
Apr 19
N/A
Sold Out
Apr 20
N/A
Sold Out
Apr 22
N/A
Sold Out
Apr 23
N/A
Sold Out
Apr 25
N/A
Sold Out
Apr 26
N/A
Sold Out
Apr 27
N/A
Sold Out
Apr 29
N/A
Sold Out
Apr 30
N/A
Sold Out
May 02
N/A
Sold Out
May 03
N/A
Sold Out
>