The Lennon Sisters
Location: Andy Williams Moon River Theater, 2500 W 76 Country Blvd Branson, MO 65616
Description
The Lennon Sisters Photos (5)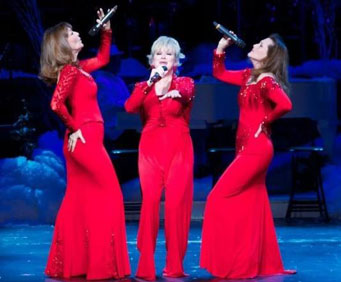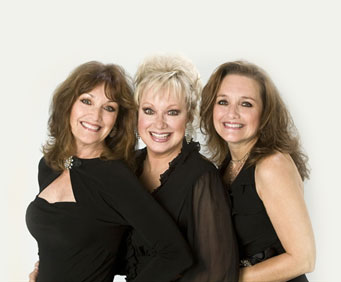 As one of the most acclaimed and admired vocal groups in popular music, the Lennon Sisters are excited to bring their musical talents and iconic career to Branson!
Having performed for many years at the Andy Williams Christmas Show with the Osmonds, the Lennon Sisters are happy to perform in their own show along the lines of what people saw on television as when the group first began, as well as some Broadway standards and several other songs that have meant a lot to people over the years. This two-hour show will feature videos of the group throughout the years, and Janet Lennon's granddaughters will sing and dance with the trio. Enjoy solos as well as the traditional group songs, as this show will act as a showcase of how the Lennon Sisters perform now.
America first fell in love with the Sisters as the 'girls next door' when they performed on The Lawrence Welk Show for 13 years, where they were dubbed America's Sweethearts of Song. The sisters Dianne, Peggy, Kathy, and Janet charmed the nation with their sweet-voiced harmonies, and the combination of their extraordinary natural vocal talents, hardworking professionalism, striking looks, unassuming personalities, and strong family values earned them a place in the hearts of millions.
Finding overnight success as television stars, they continued their rise to fame as recording artists, best-selling authors, and live performers in theaters, nightclubs, and major performing arts centers through the States, where they continue to captivate audiences with their legendary harmonies to this day. Today, the group consists of Kathy, Janet, and Mimi Lennon, who joined the group in 1999 when Peggy retired.
During the November/December season they perform at the Andy Williams Performing Arts Center, so don't miss out!
BRANSON MO
HOTELS & VACATION PACKAGES
MOST POPULAR THINGS TO DO
IN BRANSON MISSOURI