Limited Time Discounts on Branson Activities and Lodging
Those looking to experience the big time entertainment of Branson while keeping costs down will find a variety of popular activities and hotels featured with phenomenal discounts with our Hot Deals!





Visit Sight and Sound Theatres, known for bringing biblical stories to life, in Branson, Missouri for the fantastic production of Moses; this tale comes to life with stunning special effects, live animals, and plenty more to delight all ages.





The new and improved Pierce Arrow Show will wow audiences with their fantastic Pierce Arrow Quartet and the newest and funniest comedian in Branson!





Join the Tabuchi family for an unforgettable performance showcasing blazing violins, stunning harmonies, and world-class choreography of this musical extravaganza at the Shoji Tabuchi Show.





Presenting 'Murder on the 76 Trail', Branson Murder Mystery Dinner Theater show is an evening full of intrigue, mystery, and murder; with an opportunity to be cast from the audience, you can get right into the action!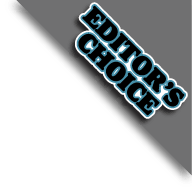 Don't miss Grand Jubilee, Grand Country Theater's signature show that features a high-energy cast of outstanding entertainers.





The Baldknobbers began the tradition of Branson entertainment back in 1959 as the first production in the area, and has set the standard for all that Branson has to offer through its variety of comedy, music and all-out family fun!





For high-flying fun in Branson, MO, head to Amazing Acrobats of Shanghai; this energetic and engaging show is great for all ages and is bound to amaze.





Visitors to Titanic Branson - Worlds Largest Museum Attraction will have the opportunity to become a passenger on the giant ocean liners tragic maiden voyage and experience the factual past of this unforgettable moment in history through a number of exhibits and over 400 authentic artifacts.
All prices are in US Dollars