Book Tickets for Branson, Missouri's Famous Shows
Enjoy a selection of dozens of live, entertaining stage shows in Branson, Missouri. Your show selections will include music shows from all genres, magic & illusions, entertaining dinner shows, variety shows, theater & plays, and much, much more!





Join the Ozark audience in Branson, MO, as the ultimate illusionist, Reza, takes the stage with a magic show that will leave you in complete awe and steadily trying to figure out how he did it.
Available 156 days between Feb 23, 2019 & Dec 30, 2019
View Schedule





Shows by the Haygoods are always incredible, as this group of siblings known for bringing down the house in Branson delivers tunes from across the musical genres and puts on a show that pleases people of all ages.
Available 269 days between Feb 23, 2019 & Dec 29, 2020
View Schedule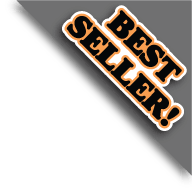 The Stampede is one of Dolly Parton's dreams and is a wonderful show of competition between two sides on their horses while the guests enjoy a wonderful dinner while watching the show.
Available 303 days between Feb 22, 2019 & Jan 4, 2020
View Schedule




Hamner's Unbelievable Variety Show is one of the most exciting shows in the city of Branson and provides is guests with many different forms of entertainment from comedy all the way to dancing and music.
Available 205 days between Mar 1, 2019 & Dec 29, 2019
View Schedule
Branson's Sight and Sound Theatres will feature the story of Samson all through the 2018 Spring season. Grab some tickets for your entire family to watch as live animals, beautifully crafter stage settings and renowned actors take the stage to reveal the story of Samson.
Available 155 days between Mar 2, 2019 & Oct 12, 2019
View Schedule
Of all the shows available in Branson, Legends in Concert pays tribute to the most diverse range of acts as it pleases audiences, and we hope for the chance to please you with our show very soon.




Of all the shows in Branson, Baldknobbers Jamboree is the oldest, and it features a group of hillbillies playing tunes and getting up to silliness in a show that is appropriate for the whole family.
Available 242 days between Mar 8, 2019 & Dec 30, 2019
View Schedule
Next time your family takes a trip to Branson, make sure you take time to see the Amazing Acrobats of Shanghai show. There are stunning acrobatic feats and incredible lights and sound to go with the breathtaking stunts performed by these skilled acrobats.
Available 299 days between Mar 8, 2019 & Dec 31, 2019
View Schedule